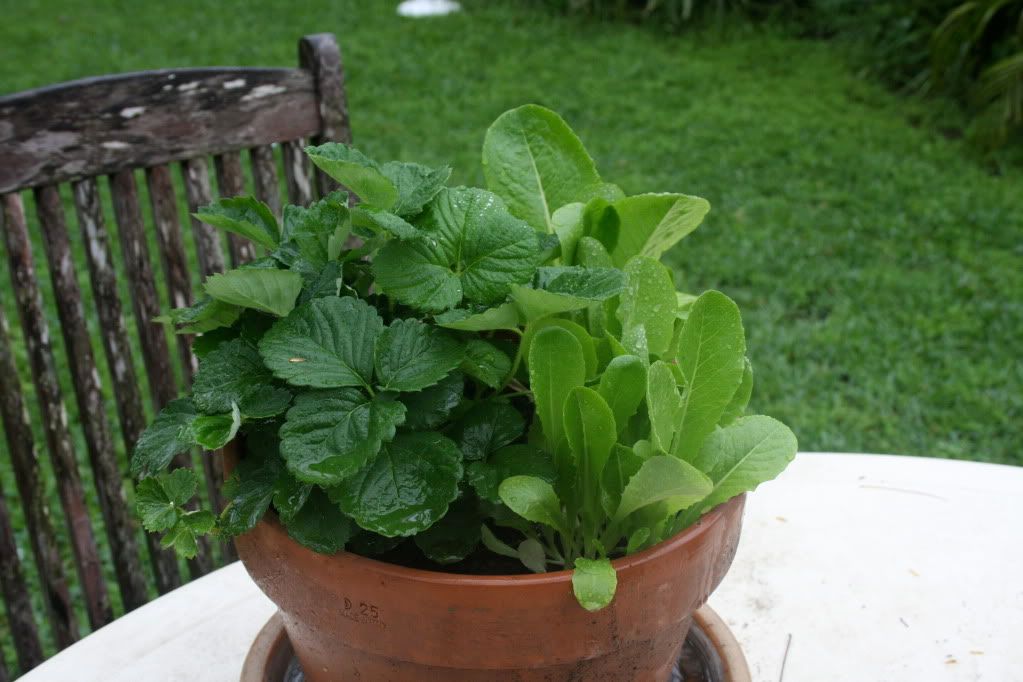 Do you remember
this
gift from last month?
Well here is the finished product all standing up straight... you like?
I had to replace some of the lettuce that wilted, but apart from that I've just kept it wet and it's all growing quite madly. I think the strawberry plant will take over, but that's okay, the lettuce will last for long enough for my friend to enjoy. I have visions of her having this on a windowsill in her kitchen, picking off leaves from the lettuce for yummy fresh salads.
I did want to pretty this up for the photo with a fancy bow, but it's still so wet outside, the bow would be looking pretty sad pretty quickly. Even these photos are a bit out of whack, I wanted to get all the pot in and have it looking a little more symmetrical, but it wasn't going to happen with all the rain. It was in and out pretty quickly.
Hopefully it will ease up a little by tomorrow and I can take some pictures to show you the calamitous activities the chickens have been up to :O.
Fluffy little balls of fun.