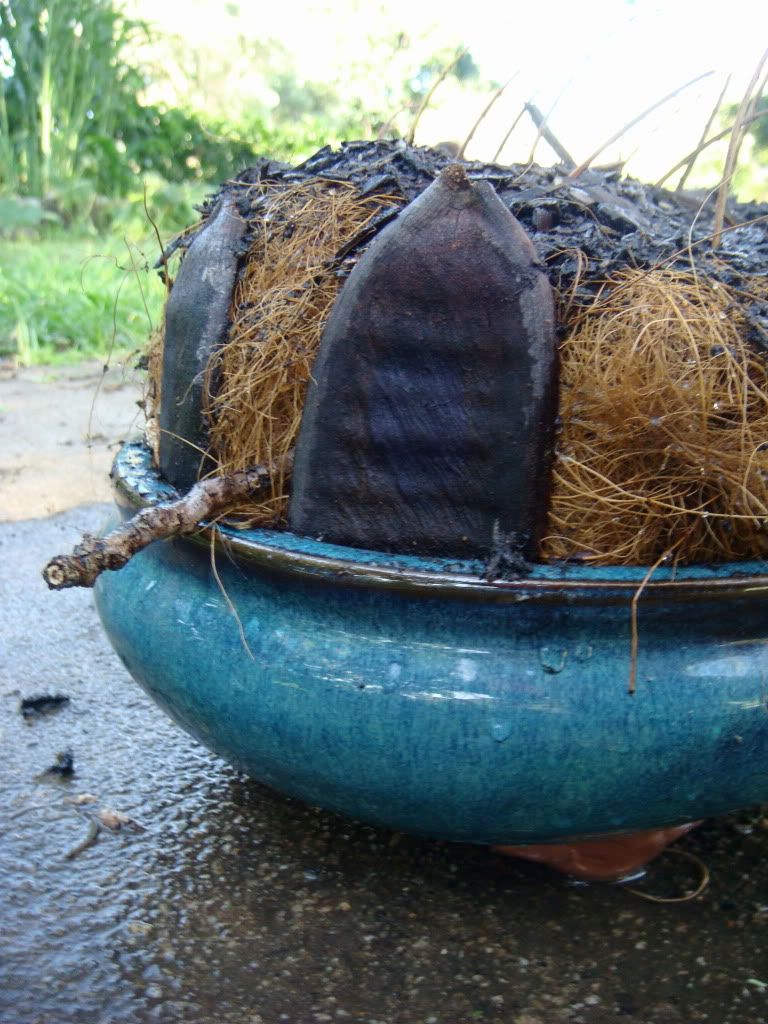 Hmmm... do you remember a few weeks ago I posted a picture of this little oregano
animal
(I never really was quite sure which animal it was) ? I said I really liked it and thought we could make it together... well... above is my effort...
In my defence, a) I am not crafty (I think that shines through), and b) I honestly think I can fix this up when the oregano grows a bit.
Anyway, if you want to create your own unusual animal, here's how to do it.
Firstly I found this little pot... it used to hold a bonsai, I've no idea what happened to it though. I thought it would be a great base.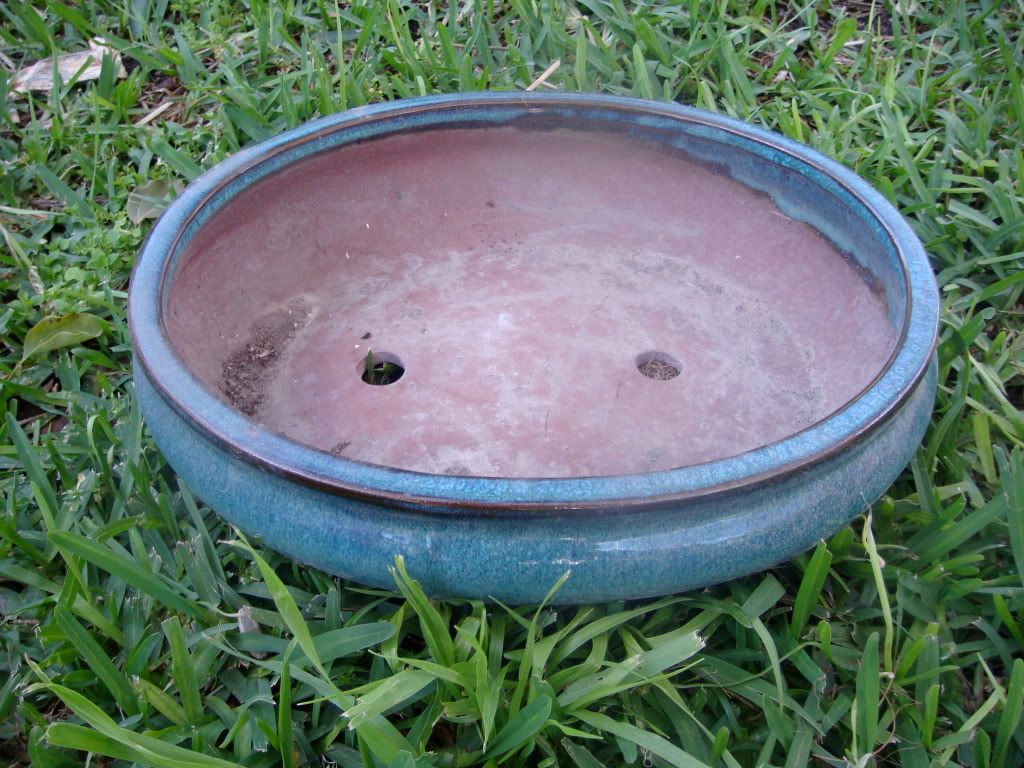 Then I got this coconut fibre base, it was old with huntsmen living in it, but I braved them and reclaimed the fibre.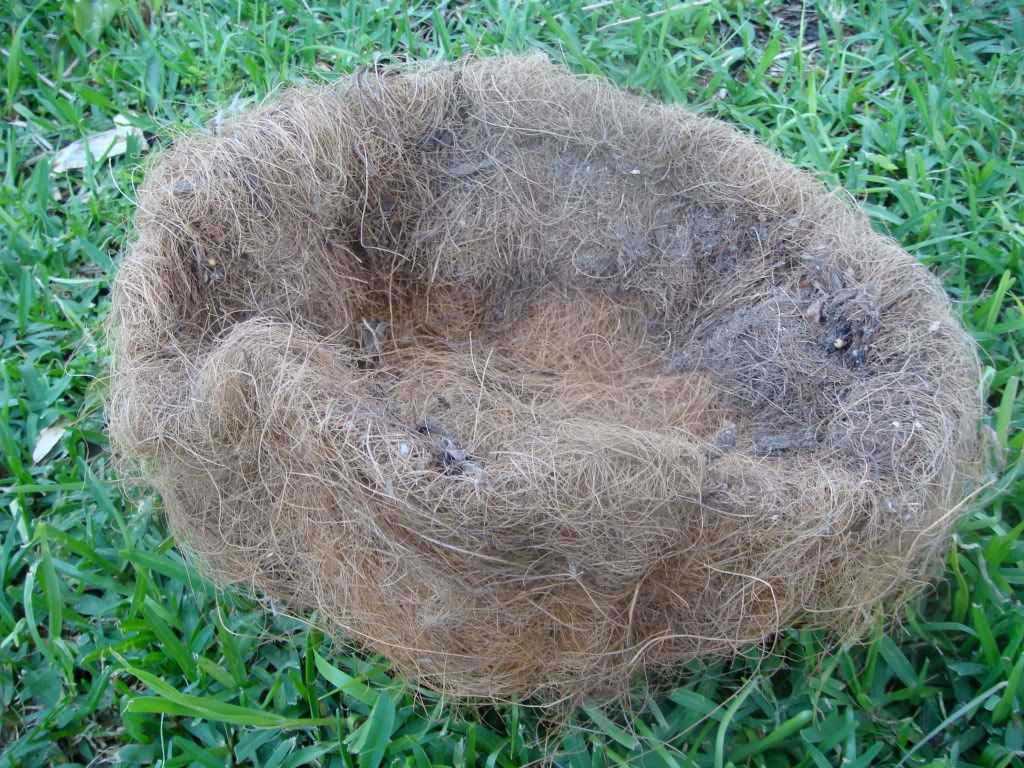 I shaped the fibre into a sort of dome, filled the pot up with soil, and then sort of tucked the fibre in and around the dirt. And that's when I got creative. After I had made the dome, I thought it looked vaguely echidnaesque, and so I found all these twigs and the boys and I poked in all these spines.
That looked so cool that I then thought why stop here, and went and cut up some seed pods for eyes, and a twig for the nose. That's when the echidna stopped and the blowfly/mosquito look started.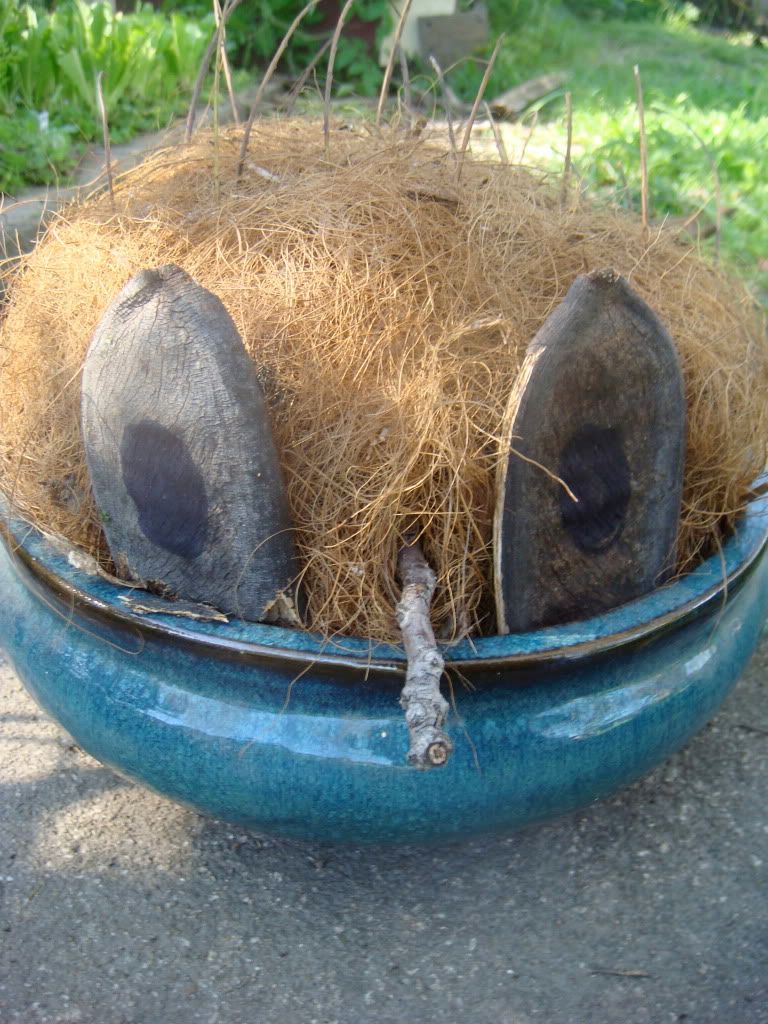 But I persevered, and put a little soil on his back and then watered it. Lastly I put the oregano seeds on top, they were so little I was afraid I would lose them all if I watered them in, so I kind of patted them into the dirt with my fingers.
And voila, you certainly end up with something that's quite unique!
Lol, I was almost too embarrassed to post this, but I'm stubborn, and this is what I wanted to post today. And I'm convinced that then appearance of the oregano is going to fix it all up. I'll keep you posted. Ha, literally!