And I didn't even do anything. Actually, they probably came back because instead of fiddling around with them every day, I left them to die. I am beginning to think I may wield the thumb of death.
Anyway, you might remember
these plants
from September. I had one or two small zucchinis from them, but they got mouldy and I ignored it for ages, until it was too late and the fruit started being affected by the mould too. I started to feel a bit bad about my neglect at this stage, and threw myself into fixing them, spraying them with a milk/water solution, and also with cooled chammomile tea. This enthusiasm lasted for around 2 days. If all you are using is just a little spray bottle, it's just a pain to spray the leaves, it takes ages, your finger gets sore from pulling on the trigger, and really, that's not how I want to garden.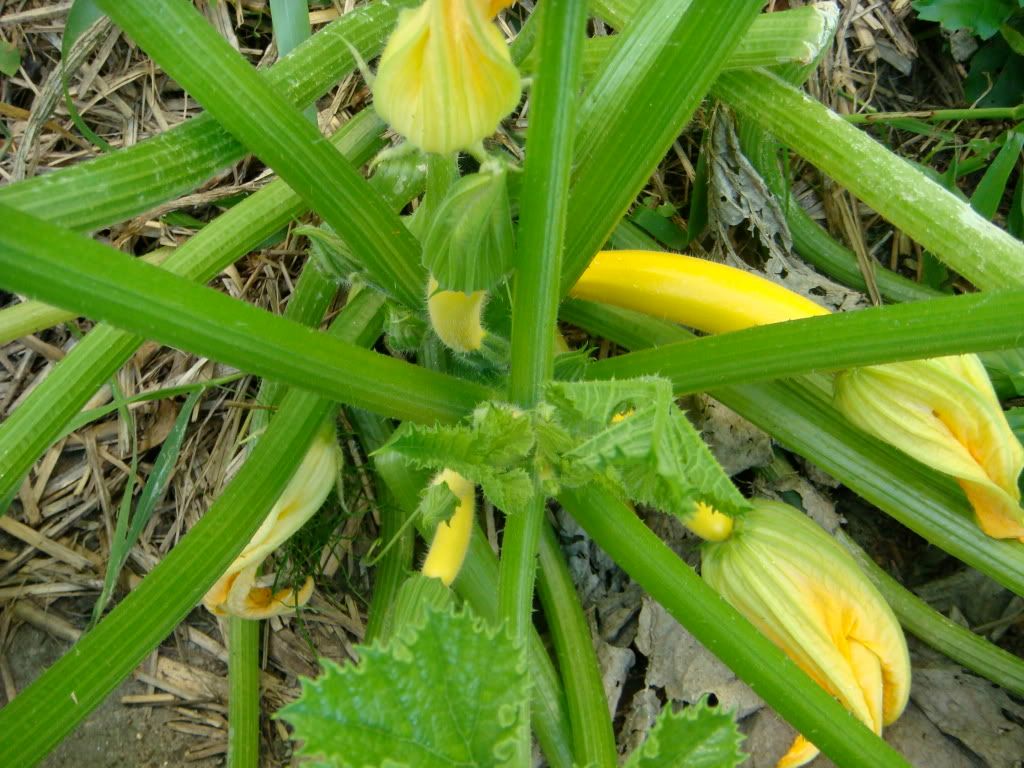 So I just left them. It had started to rain every day anyway, so there was no point in spraying them. I didn't pull them out because they were still growing, and maybe there was a part of me that hoped they'd pull themselves through it.
And they did! There are heaps of little yellow zucchinis everywhere now.
They aren't huge, but they look nice and healthy, and none of them are showing any signs of dropping off. The leaves look great too, to tell you the truth, I think it was all the rain that saved them. They grew new leaves so quickly, and the mould hasn't had a chance to take a hold yet. I'm watching them carefully and at the first sign of any problems, those zucchinis are off to kitchen heaven.
This photo above looks a little bit bizarre, but hey, the garden has taught me that slackness can work, so I'm leaving it in.