The children love to potter around in the garden. Mostly they love digging into the dirt and adding water, mud pies are a bit of a specialty around here. They are pretty good at respecting the plants too, with the exception of a couple of hiccups on Felix's part, but mostly they watch where they put their feet, and love pointing out things that are growing.
Once every few weeks I get out all our seeds and let them choose something just for them to plant. Without fail Felix will say carrots, so we have a few hundred of them scattered around the place. This time though, they wanted to plant out potatoes. I'm not sure why, but that's what they wanted, and so that's what we planted.
Luka insisted the best place for them was the hottest, sunniest spot in the garden. We added some lovely composted manure, put in some potatoes, and covered them up. I wasn't going to say anything about it perhaps being not quite the right time for potatoes, or perhaps that spot was a bit hot, after all I'd only be going on what I've heard other people say. Personally I know nothing of growing potatoes, only that I put some in once and they came up.
Luka would have asked me why we couldn't plant them, and I wouldn't really have had an answer. I don't know what happens when you try to grow potatoes in the heat.
I don't know why doesn't really cut it with children.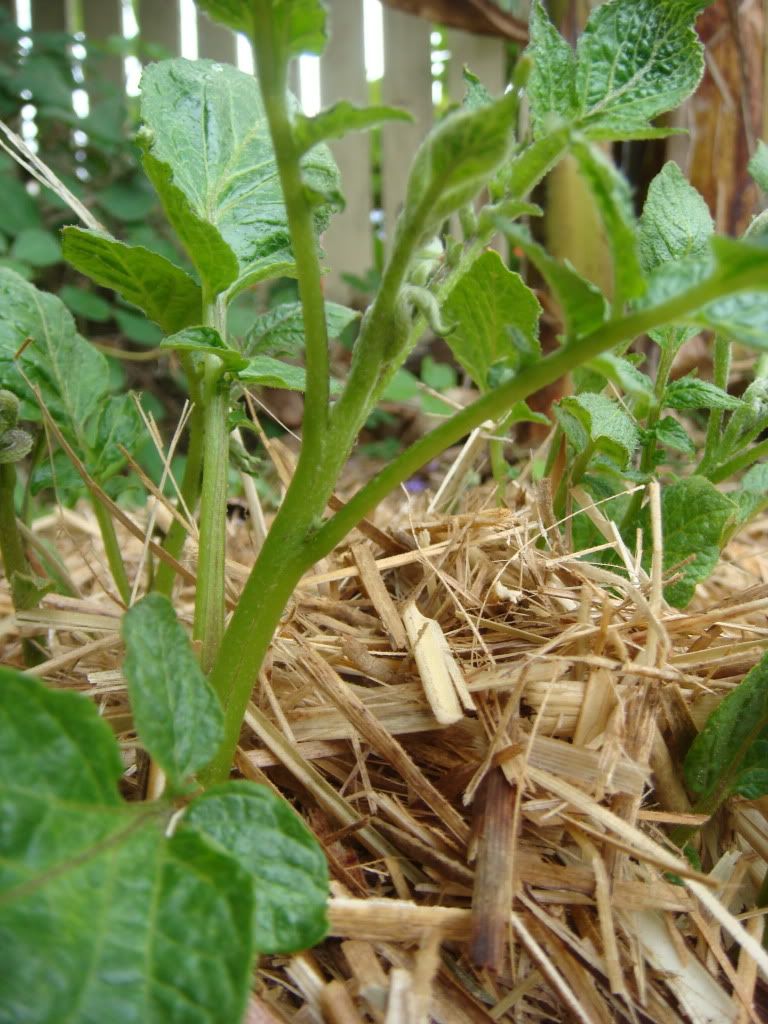 So in they went under a lovely layer of mulch, and up up up the plants are growing. Hopefully they know what they're doing.
And pretty soon we'll either have learnt why, or we'll have some potatoes.
It's win win really.