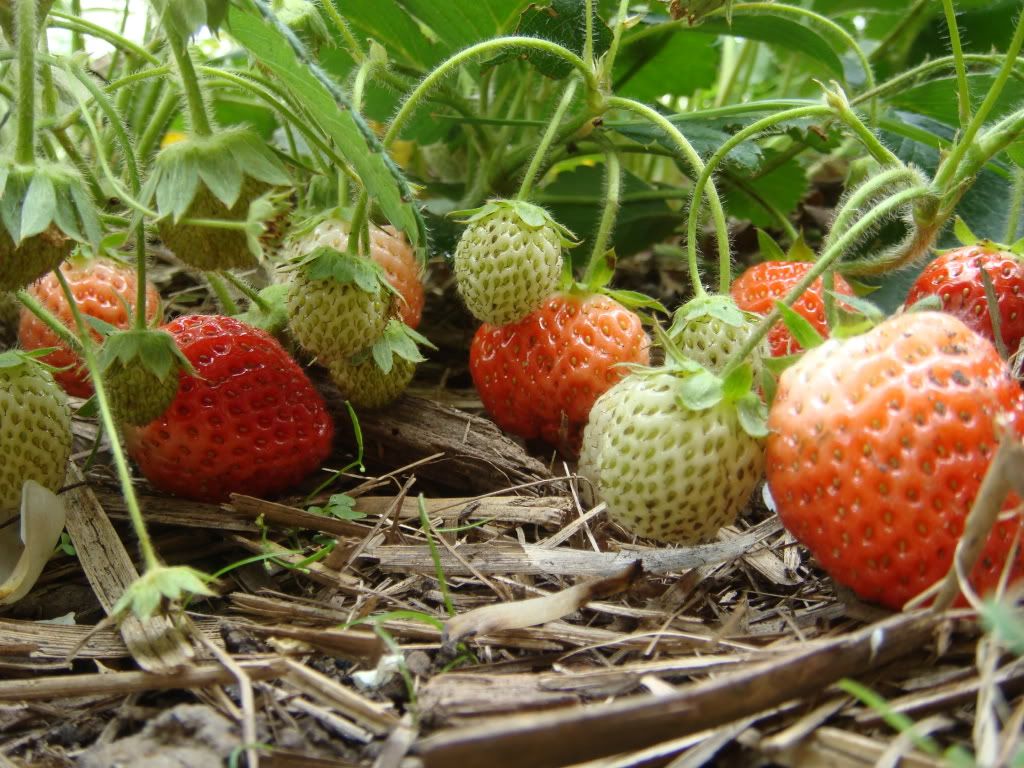 If I ever want to eat something yummy, and have it all to myself, I have to hide from my children. It doesn't matter what it is, they could have exactly the same thing in front of them, but if it's on my plate, they want it.
I have to hide, because most of the time I am obliged to give in because of the sharing thing. They've got me there. I was munching on some buttered toast, which I could see had hypnotised Felix. He doesn't even like butter, he'd refused the offer of toast when I put the bread into the toaster, but of course, the request came...
"Can we share your toast Mummy?"
There's no getting out of that one. Of course we can share, sharing is what we do, we all love to share, its a good thing to share! Slobber all over my toast, it doesn't matter, as long as we are sharing.
So now, when Mummy is eating something delicious and doesn't really want to share, she hides. And just this once, one time only, I wanted a strawberry that hadn't been "shared" first. So after I took this photo, even though they weren't super ripe, I picked three of the red strawberries, and hid from my children to eat them.
And they were soft and juicy and delicious, and they were all mine.
I'll share the next lot.