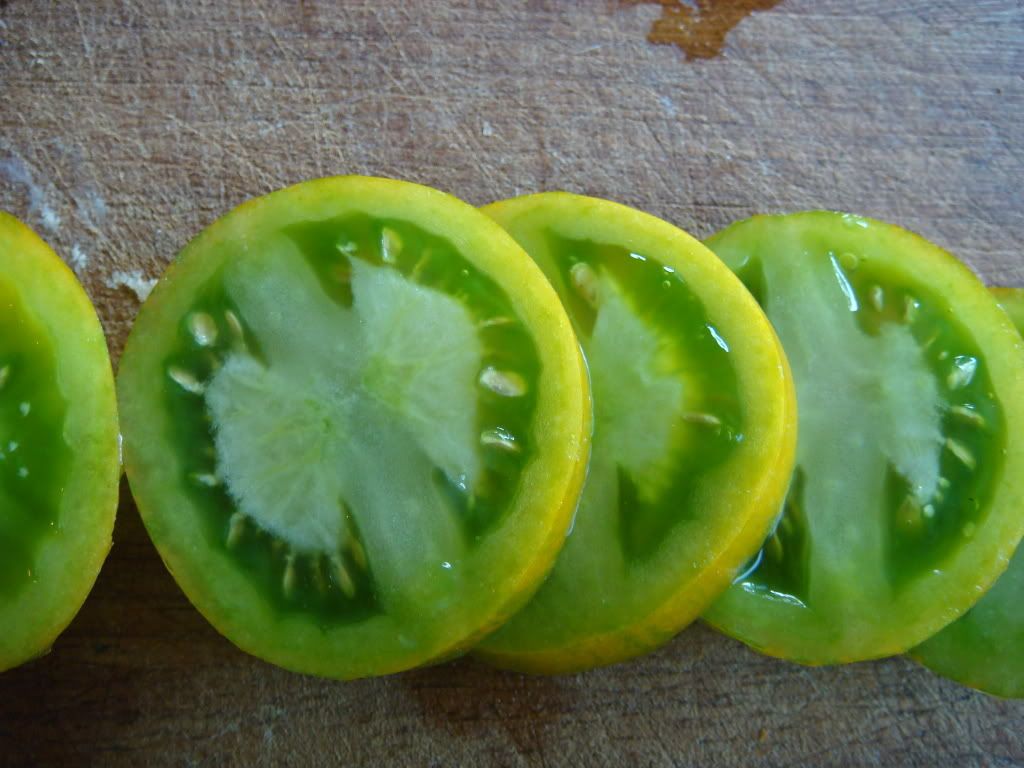 Then please let it be this one...
Oh My Goodness.
I've never ever tasted such a wonderous tomato. Never Ever.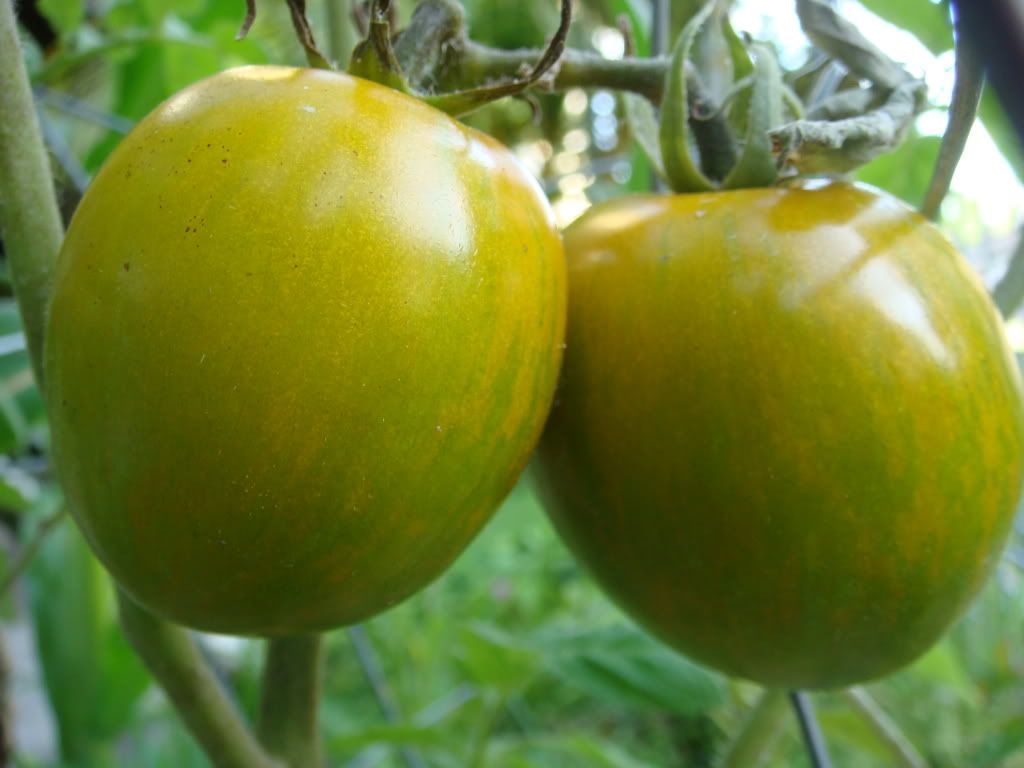 You might remember a few months ago I got excited when I discovered
Digger's seedlings at my local IGA.
I went a little nutty and snapped up as many as I could, I wanted to prove to IGA that the seedlings were popular, and therefore they would carry them. In retrospect that is more than a little nutty. Good nutty though, because in doing so I discovered the tomato from the garden of Eden.
This lovely little green and yellow number is otherwise know as Green Zebra. And apart from being deliciously attractive, little Green Zebra is perfection on the inside too. It's not a large tomato, or at least mine aren't, and I remembered that the tomato lady at the markets told me to go be feel rather than colour. I had been keeping a careful eye on these ones, and all of a sudden I noticed how much they had yellowed (they were uniform green until then). I gave the bigger one a little squeeze, and it felt soft and ripe, so off it came.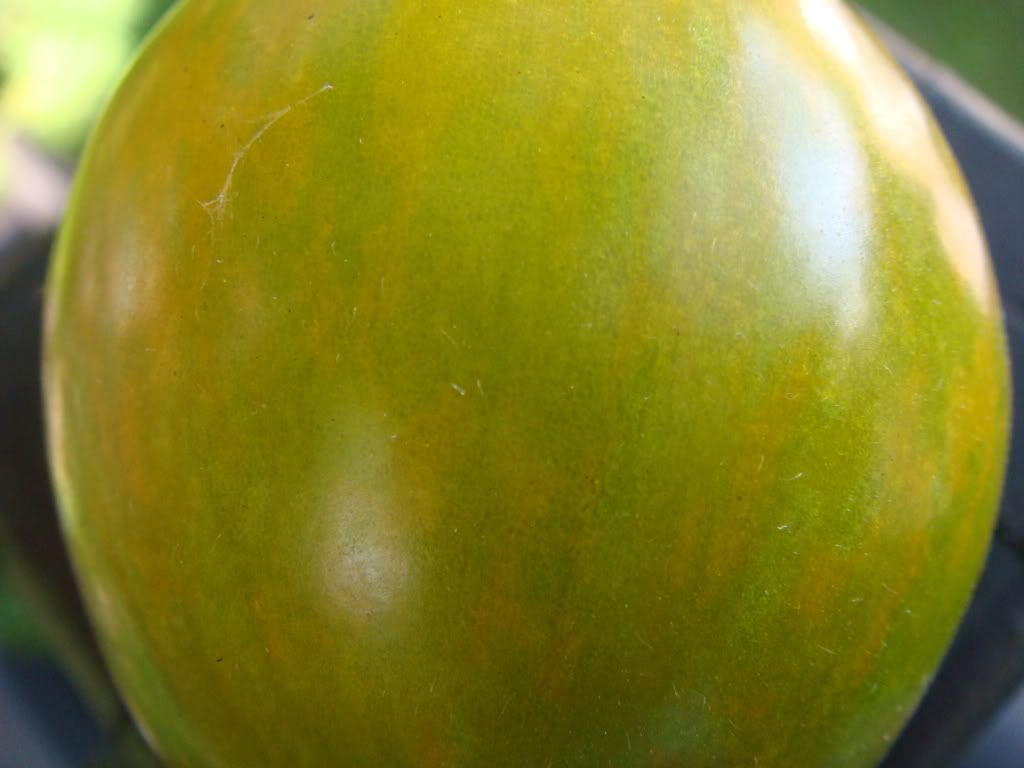 I honestly wasn't expecting much. My cherry tomatoes are quite nice, lovely and fresh I'll give you that, but the one big red tomato I had produced had proven to be floury and very disappointing. So I was ready for it.
With this one though, I could tell I was onto a winner as soon as I sliced it open. It was firm, yet pliant, the knife cut through it like butter... and the slices... juicy and tender, and the taste, it was a tomato, and yet not, there was something a little different about it. Put to a blind taste test, I'm not sure if I'd pick this as tomato. It was that much better than any tomato I've ever tasted.
From now on, apart from a few experimental plants to see what else I am missing out on, I am devoting all my tomato talents, and lack thereof, to this one tomato type.
I love you Green Zebra.