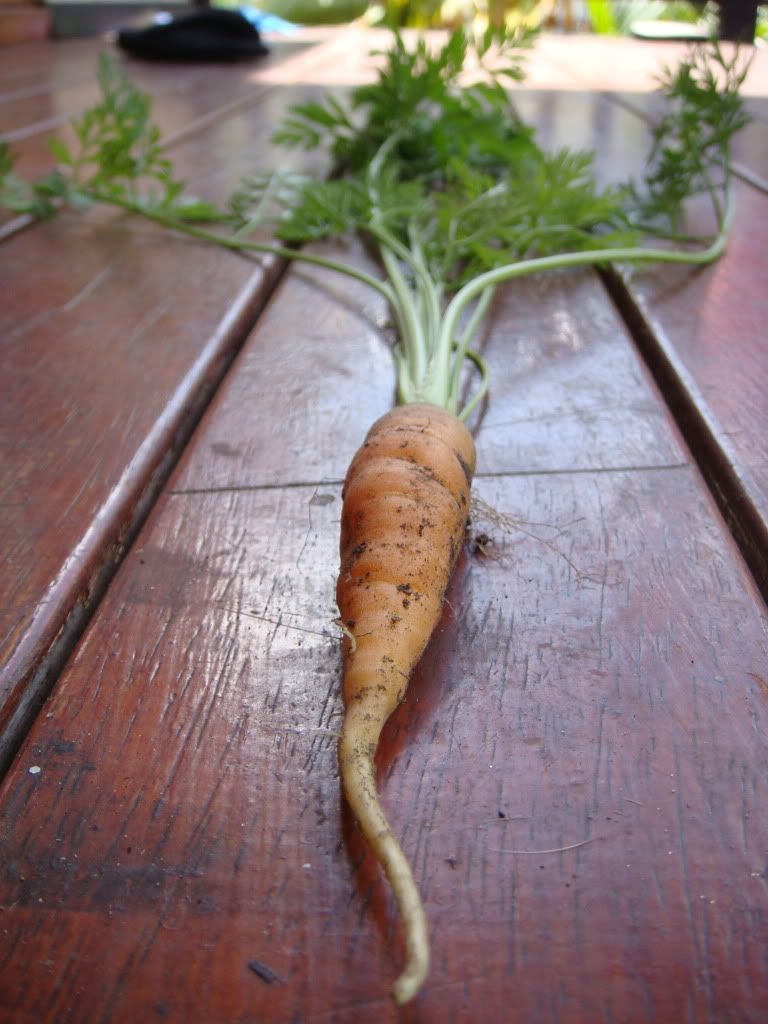 I was about to tell you how excited I was about this carrot. And I still am, it's my first proper carrot ever, it grew like a carrot, tasted like a carrot and was all round quite fabulous, but I just almost swallowed a fly.
I was sitting here peacefully drinking a lovely cold beer, when I took the last swig of the bottle. I'm so lucky that when I felt something strange in my mouth my first thought was fly, because to the great entertainment of all watching, I immediately spat the entire mouthful out onto the coffee table.
Yep, fly.
It was close people, very close.
And enough to put me off pretty much everything tonight, including my excitement over this carrot.
ps I was also going to blather on about how I think carrots look like ladies legs, but the fly incident has put a stop to that too.