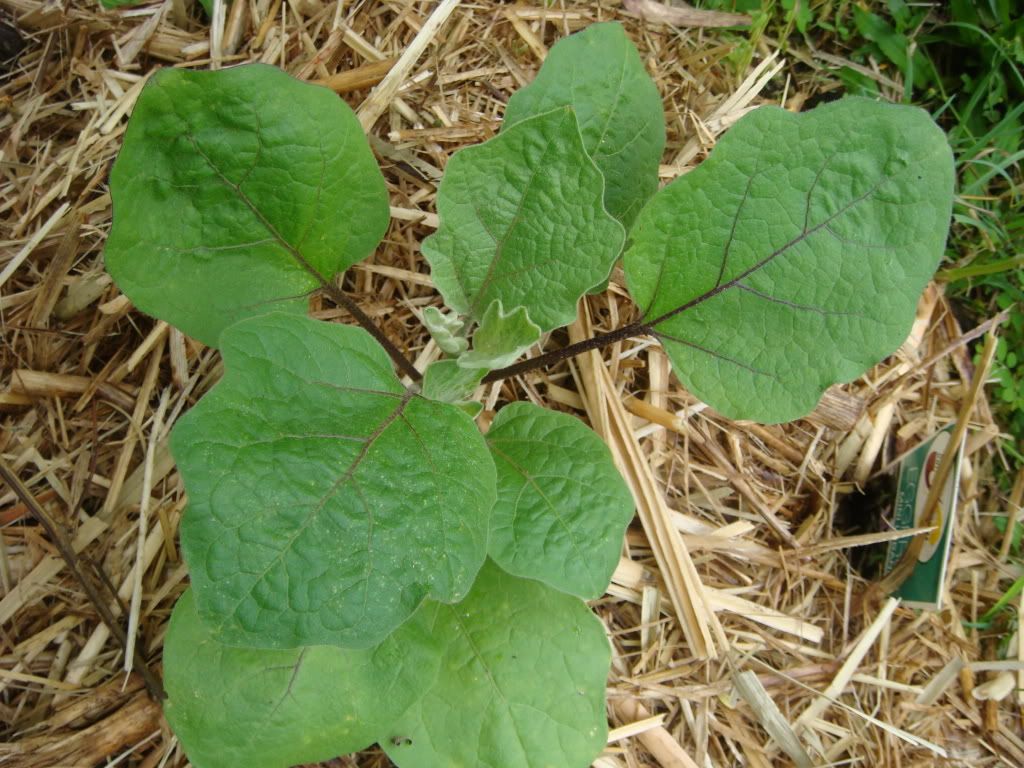 Okay, there was no breeze, but I did sway. Swayed from my principles and beliefs, swayed from my promises to myself about growing from good heirloom seed, and lastly, swayed from buying from small and trustworthy businesses.
I bought eggplant seedlings and didn't even look to see where they'd come from. In fact, I didn't even care.
They were so pretty... look at the difference, the photo above is my eggplant grown from a reputable seed, all the others are store bought from who knows where.
There's a big difference in looks between the two... the store bought ones are strong and lush and healthy, with crisp green leaves, new growth, no blemishes and no half eaten leaves.
And I admit it, I was swayed by nothing but good looks.
Are they not beautiful though?
Not only did I sway, I revelled in my swaying. Gripped in the full force of vegetal lust I bought four different kinds, that stripey purple one, a plain dark purple one, a skinny purple one and a white one.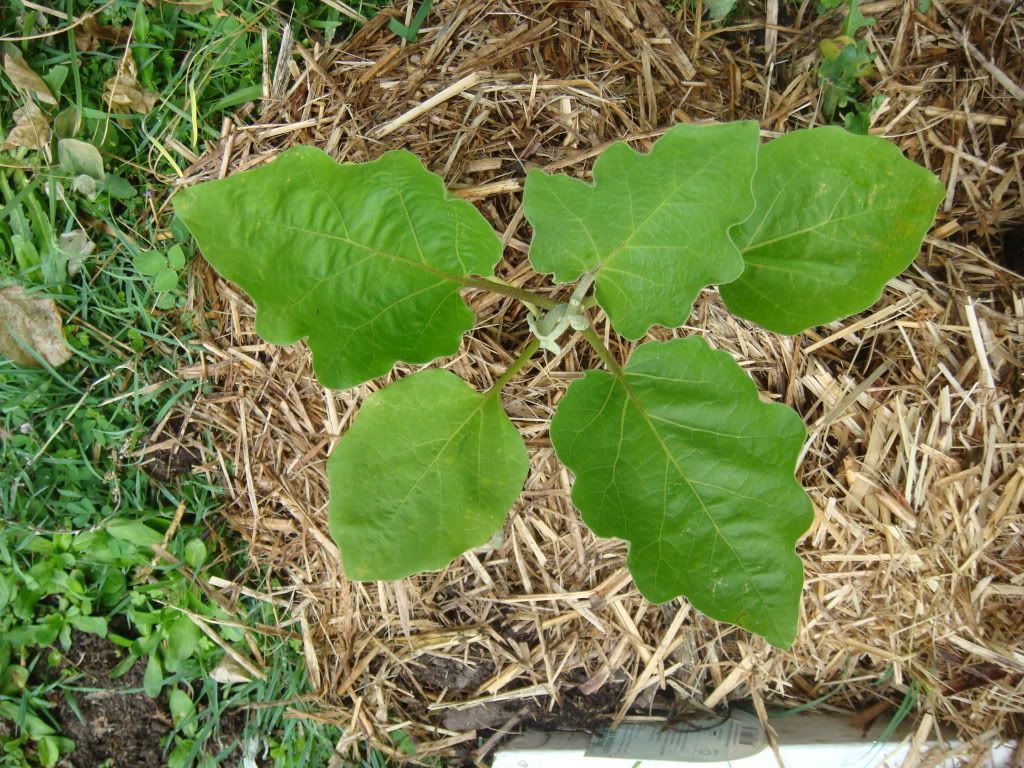 You can see that I can't remember their names at all, hey. I was beyond caring, all I could think of were eggplants, big ones, little ones, striped ones, white ones, any kind at all, and finally, maybe, just maybe it was going to be possible to grow eggplants in our garden.
Who bothers to ask names when you are blinded by such a moment of pure passion?