I don't think I've ever had such an exciting time digging in the garden in my entire life.
I was so skeptical about
the potatoes
that I planted back in August (the 8th to be precise), I know that technically someone somewhere does actually grow potatoes, but I just doubted that that someone could ever be me.
The plants did shoot up pretty quickly, but then they
flowered
, something which I don't think they always do... and I was thinking, right, they are putting their energy into flowering, there won't be any potatoes from this lot.
And then something today made me go into the bed and have a little dig around.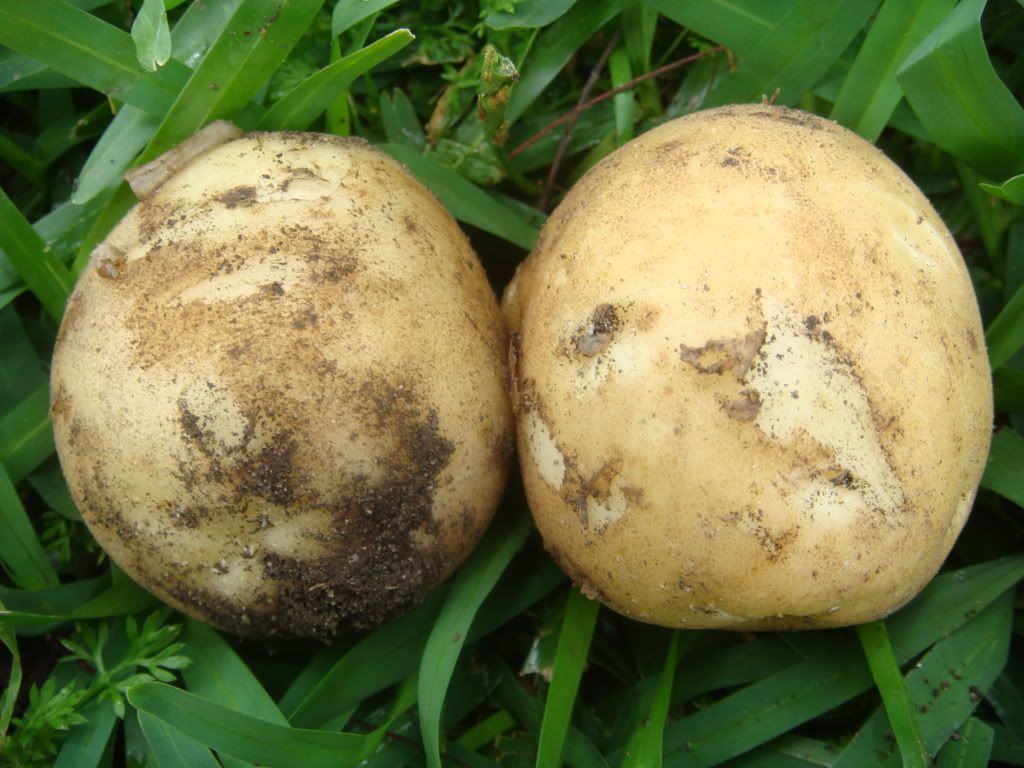 I've got no idea what prompted me, I certainly wasn't actively looking for potatoes, but I guess I must have wanted to see if there was anything happening at all under the soil.
I almost couldn't believe it when I discovered the first one. I was scratching away with a spoon, and all of a sudden, there one was, just sitting there. It was as though someone had just dug a hole the night before and popped a tatie in there! It looked exactly like a potato should look. That made me really suspicious.
I started thinking that maybe it was one that I had planted in August, I had no idea what happens to the old ones when you plant them out. I gave this one above a little press sideways with my thumb, and away came the skin, that's when I started believing I had grown a potato, the skin just rubbed away super easily. That smacked of fresh potato to me.
If I had any further doubts they were swept away by this little growing one, I certainly didn't plant that.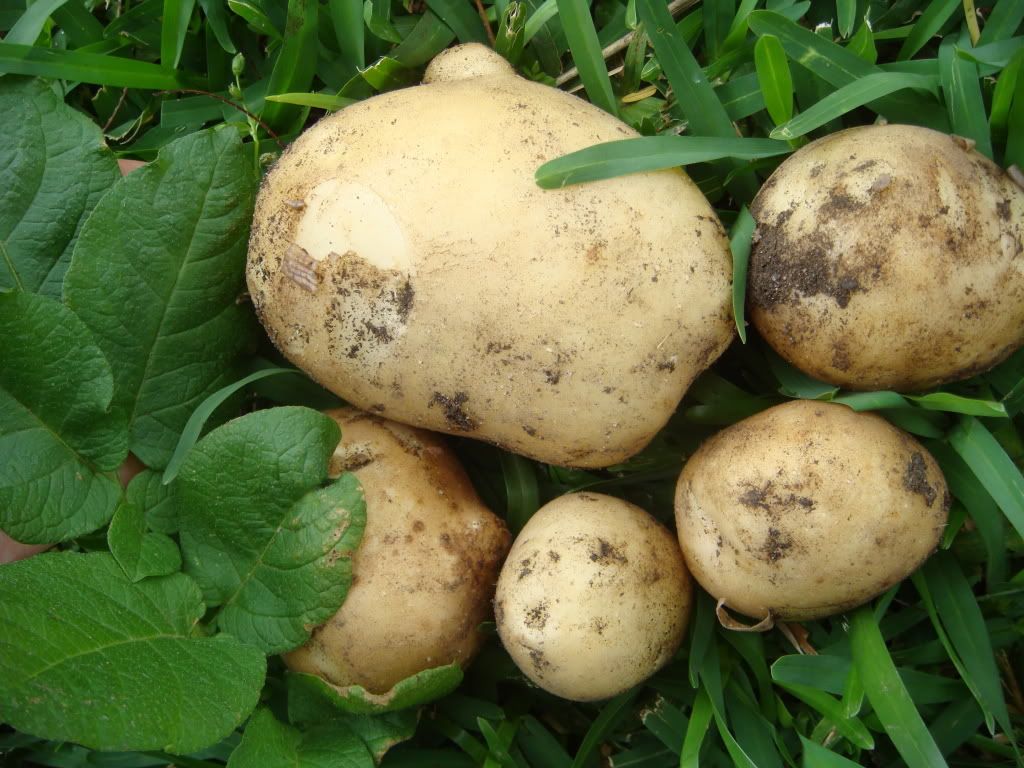 I couldn't help myself, I kept on digging and scraping, each new potato just put the biggest smile on my face, I certainly got the gardening high with these babies. I only found these five, but there are other little forming ones in there, and I didn't do the mounding thing properly with the plants, so that would have cut back on the harvest.
Of course I am now rushing out to the markets the next chance I get to buy as many exotic varieties as I can.
Because as of today, I am a Certified Potato Grower.