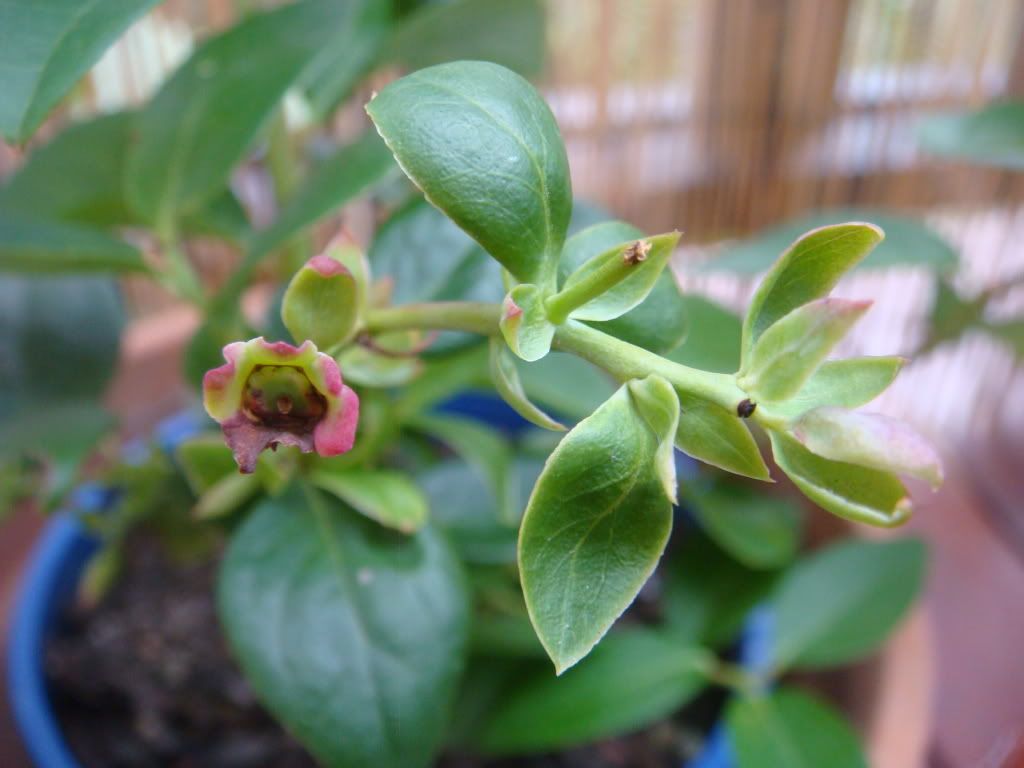 And coincidentally, ballet...
Yep, I went to the ballet last night. To see The Nutcracker, which contrary to popular belief, ie mine, does not feature squirrels. It was a bit fabulous, the costumes, the set and of course the ballerinas. I cannot go past a good tutu, and I'd give quite a lot for it to be socially acceptable to wear one in public. Like to the shops and stuff, popping out for bread and milk. Don your tutu and swift feet all the way to the store.
Anyway, back to more concrete matters. It is bucketing down outside, huge fat droplets of water splattering everywhere... it's hard to imagine that we have problems with water over here, it's been like a tropical jungle for months now. A lot of the vegetables are rotting away, but not my awesome new blueberry!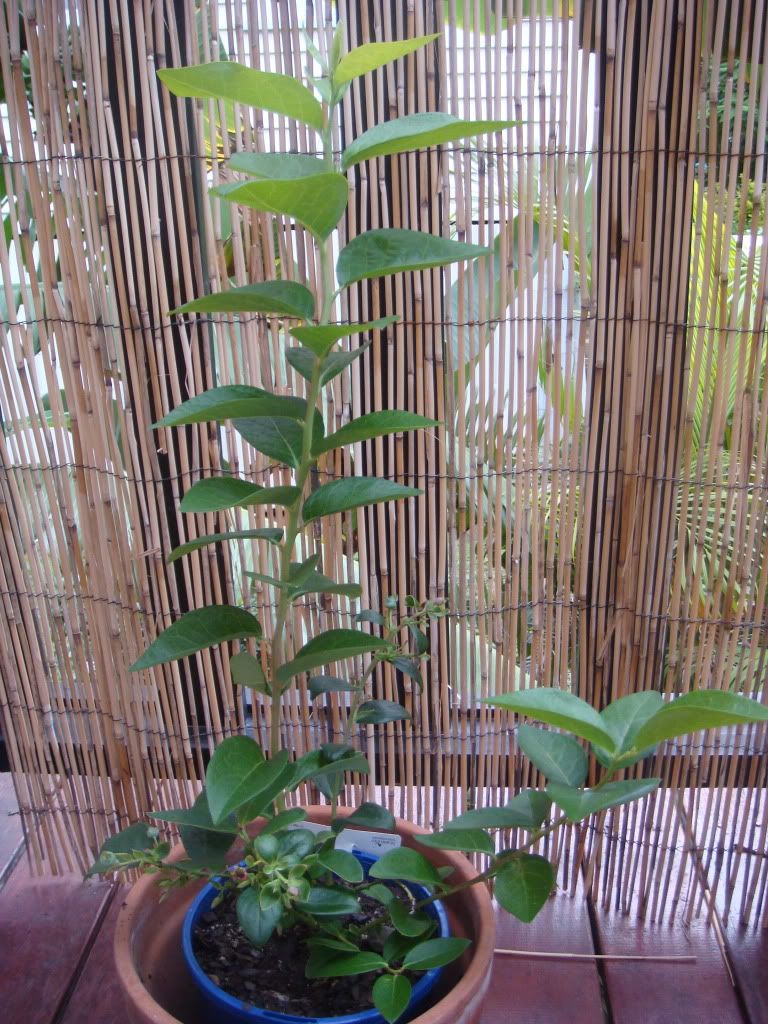 I'm sure I've been told not to buy trees that already have fruit on them from the nursery, but seeing as this one is to be kept in its pot then I can't see any harm. Anyway, I like to see a bit of proof that fruit might actually happen.
This kind of blueberry (Sharpeblue) is one that is allowed to fruit in the first year, with other kinds I think you are supposed to pinch out the flowers and wait until the second year to allow a crop to grow. It's also supposed to love to grow in containers, specifically the one that it's sold in.
I am not very great with plants in pots. I forget to water them, or I remember but then I get distracted, but I am going to make a big effort with this one. It doesn't go into a bigger pot for another 12 - 18 months though, I don't know how I am going to resist the temptation to repot... I love repotting. It makes me feel like I am doing a Good Deed. For the plant I mean, it can't be comfortable to be all scrunched up in a pot, and the repotting makes me feel like I am gifting the plant with root freedom.
Oh the ballet has sent my creative thoughts flying.
This morning I told my neighbour that I had gone to see The Nutcracker, and she replied, "oh how lovely, that's Tchaikovsky, isn't it, isn't his music wonderful?" She's not the first to have mentioned good old Pytor when I brought up the ballet I was seeing either.
Tell me, how do people know these things? And much more worryingly, why did everyone else know this apart from me?