I don't really know much (ie anything) about this herb. This cutting was part of a bouquet given to me by my friend Stacey, she has it growing everywhere in her garden. Googling it produces heaps of alternative names, Mother of Herb, Country Borage and Three in One to name a few, but Stacey called it Five Spice, so that's what I'm calling it too.
Five Spice is a little bit fabulous. Its leaves are fat and furry, every time I go into the kitchen where I have it sitting in water I need to touch the leaves. And of course touching it releases its lovely lovely aroma. I can't really explain what it smells like, other than to say it smells like a herb... does that help?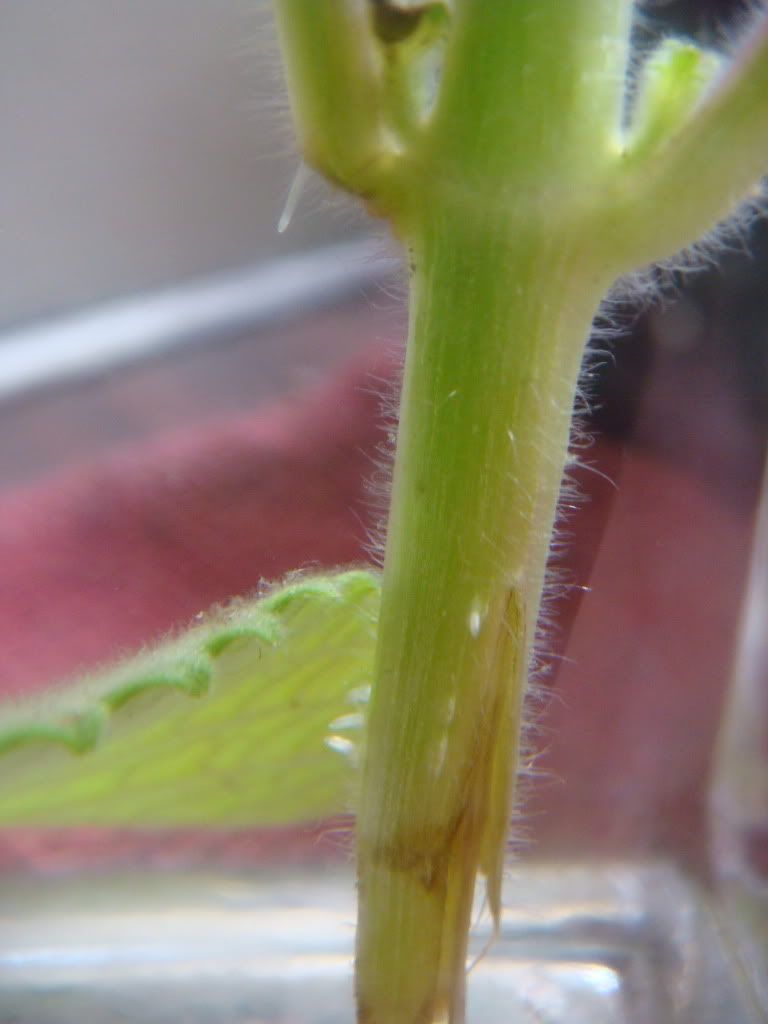 I wasn't sure how to treat Five Spice, so I stuck it in a vase of water. That was last Thursday, so a week ago now. And if I am not mistaken, Five Spice is shooting teeny tiny roots from the stalk under the water.
I haven't tried to shoot anything in water before, and I am not sure at what stage I am to plant this out. I want to do it right, because I am quite excited about Five Spice, and don't want to kill it. I have read, although am skeptical, that apart from culinary uses, a leaf steeped in boiling water will send you to sleep.
I'd like to try that.
Though not on the children of course.