So the sunflowers have grown, bloomed (blossomed?), drooped, had the chop, and are now drying... so... now what do I do with them?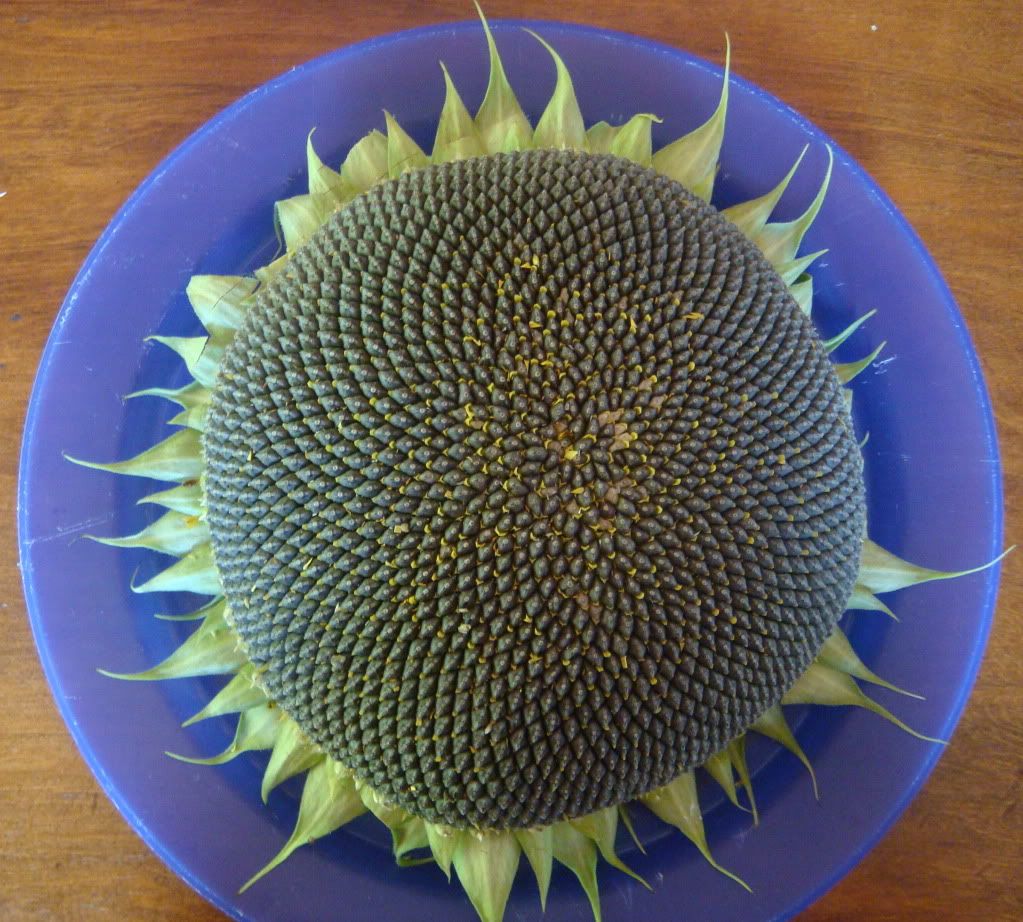 Elaine from
BLF
has suggested that I soak the seeds and grow sprouts, and I am thinking that is a pretty good idea. It also takes care of the S for Sunflower, because soaking, growing and eating is planting in my book. So some of these sunflowers will be turned into sprouts. Which is wonderful. But I planted around 40 of these decidedly lovely flowers. I question my ability to enjoy the sprouts of 40 of them.
I did discover another use for them, and it's really very simple.
You need:
Two sunflowers, two children, two bowls.
Give one sunflower to each child.
Give one bowl to each child.
Tell them it's a competition.
First to remove all seeds wins.
Do this outside.
Gets messy.
They lose interest halfway.
Produces at least 10 minutes of distraction, which in my humble opinion, makes this use of sunflower seeds far superior to any other I have seen so far.
With that in mind, I am off to scour the net for other uses of sunflower seeds, hopefully most of them edible. I'll keep you posted. Ooo that's funny. Literally.