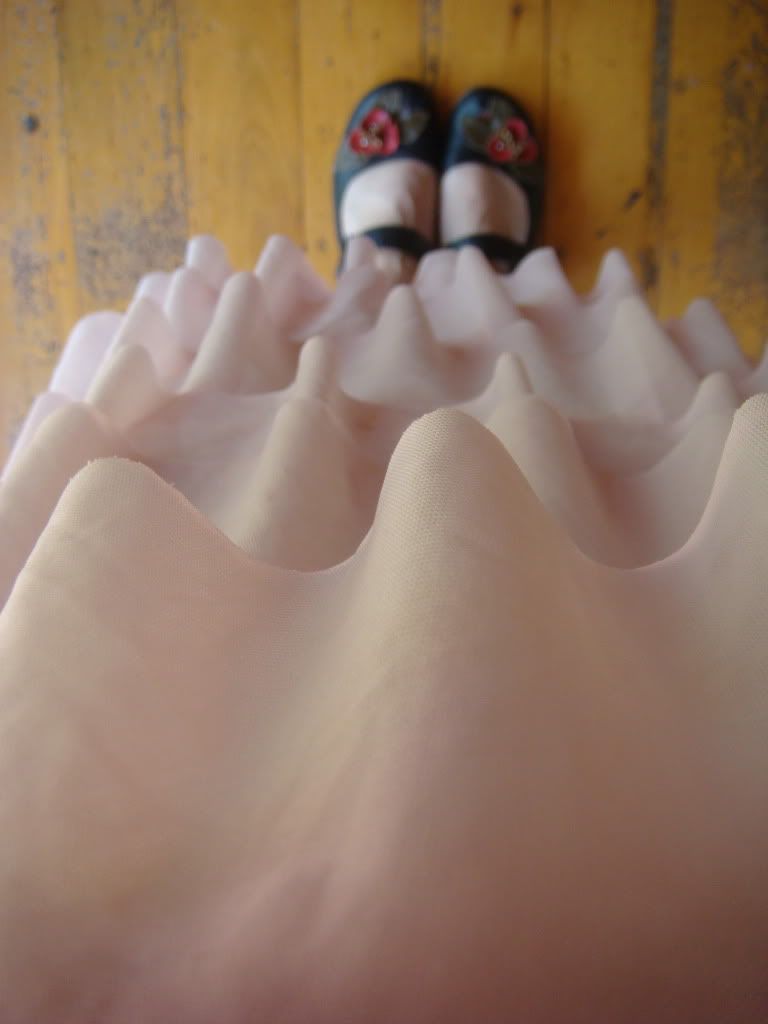 It's my staff work party tonight, and I promised you a tutu... it's not quite there, but tiered baby pink netting is a pretty close match.
I love a good party, and the staff where I work are a brilliant bunch... I'm very lucky to adore the people I work with, although I probably blather on too much for their liking... but tonight we will eat, drink and be very merry, and hopefully someone will do something that we'll remember for a long time.
Equally hopefully that someone won't be me.
Merry Christmas Party everyone.