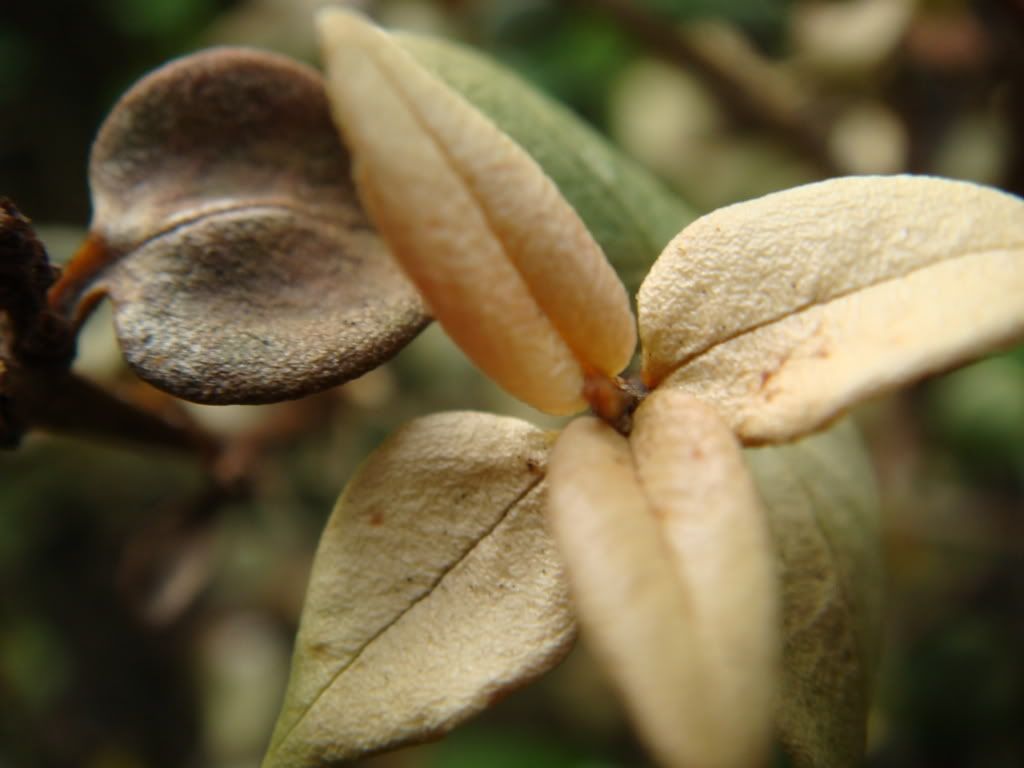 Possibly because I keep referring to him as a Brazilian Cherry, when Ugni is actually a Chilean Guava. Mistaking one's name is possibly a highly offensive insult in the vegetal world.
Anyway, little Ugni Molinae, whom you can see looking healthy in this post
here
, is not supposed to be this colour.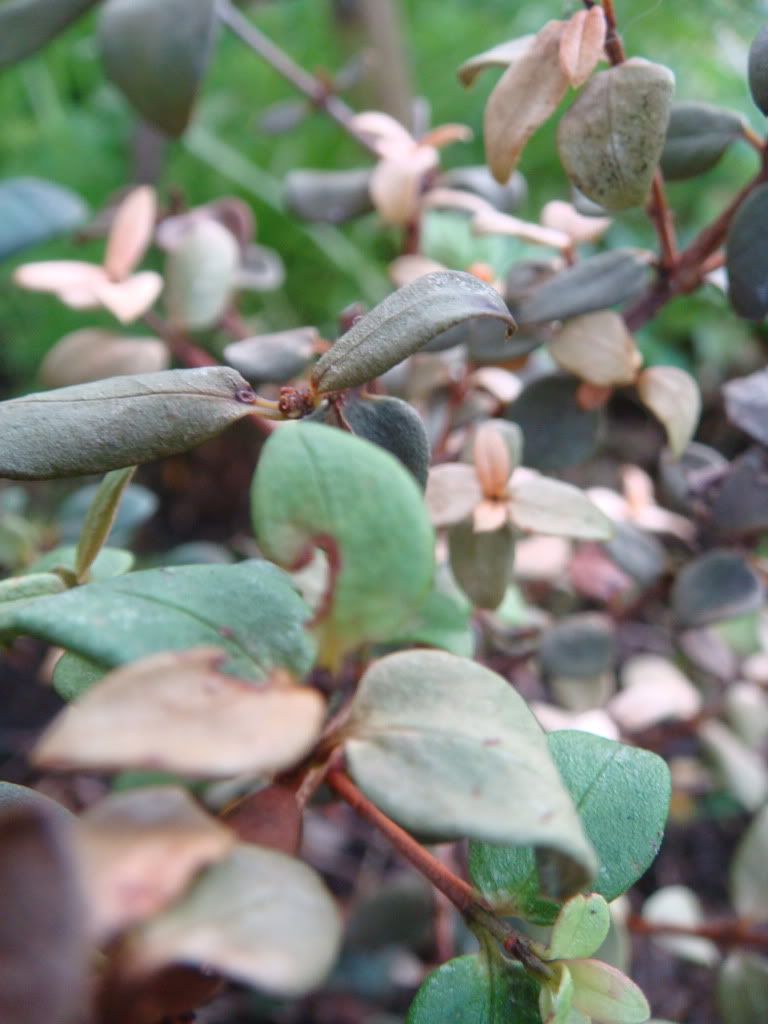 I doubt that his leaves are supposed to be curling up and falling off either, but that is exactly what they are doing. I don't think Ugni has ever really felt happy with me here, he hasn't actually moved a muscle since we planted him late July, and I would venture a guess that that's about as hard as a plant can protest.
Silently but steadfastly, just waiting for you to notice how really really peeved off they are with you.
I'd like to say that this approach has really worked for little Ugni. Unfortunately though, I think it kind of backfired. Until today Ugni just blended into the background, and then I only noticed him because I almost dug him up.
Normally I'd feel quite bad about his imminent demise, but just quietly I don't really think Ugni has put in the effort.