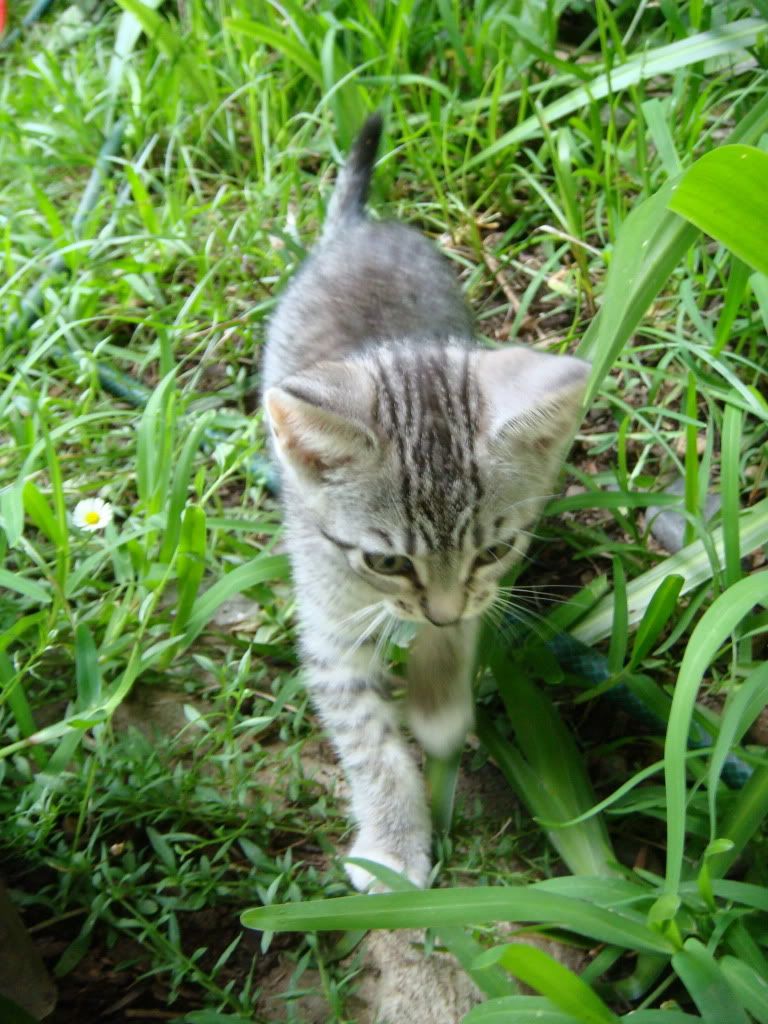 Well this is it, I finally took the plunge and our family is now the proud owner of one young cat.
I really wasn't sure about getting a cat. I am a dog person, a sucker for a little puppy, and have never really been attracted to cats in general. Particular cats yes, but not cats as a rule.
But the boys are cat crazy. At every friend's house with a cat Felix would invariably hunt down their moggy and triumphantly parade around the house holding the poor creature of his affection right around the stomach, cat almost folded in half.
And they are loving Mrs Goggins. We got her last night, and Luka was up until 10pm, following her around, taking her to her water and generally exclaiming over any move she made.
"Mummy! Mummy!"
"What is it?"
"Mrs Goggins is on the couch, quick, come look!"
"Mummy, Mummy!"
"Yes?"
"Mrs Goggins is drinking water!"
And despite not being a cat person, I must admit, I am finding Mrs Goggins particularly appealing.