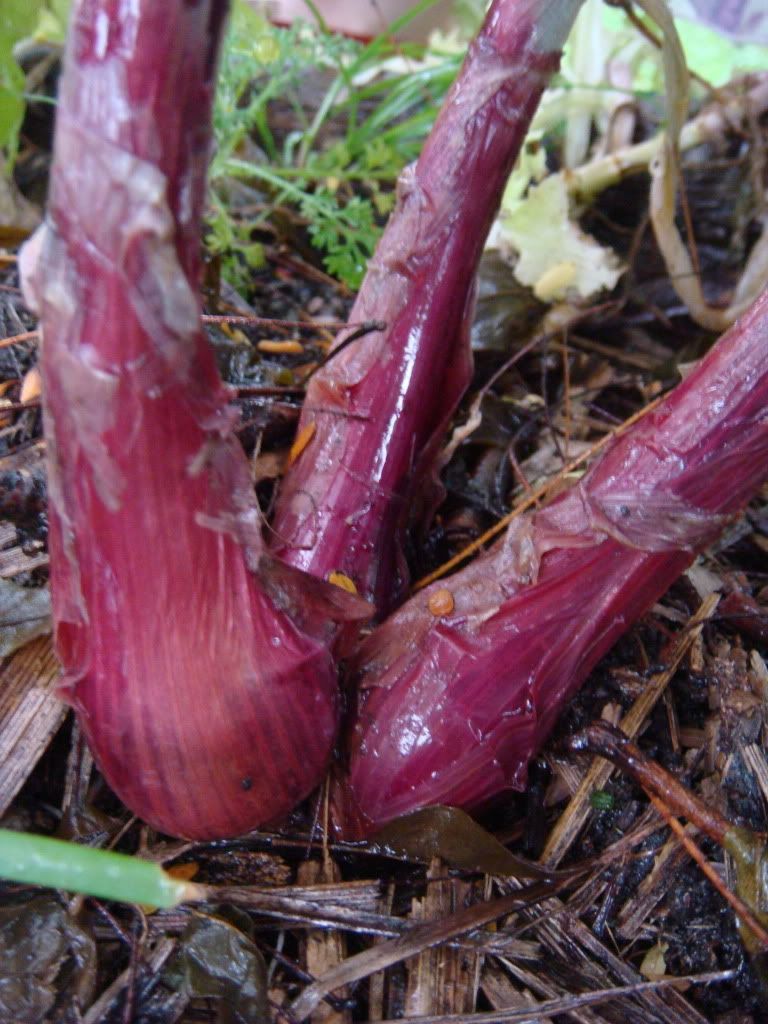 So I'm not really sure what this is, but I braved the pouring rain to take photos because I thought it was a bit exciting... when my dad first saw it, he told me not to plant my onions so close together...
But I didn't... this is just one onion.
I found it in the chicken coop months ago, it had produced some shoots just sitting there so I popped it into the ground in amongst everything else. I wasn't sure what to expect, I am remarkably devoid of onion experience.
Now that I come to think of it, I really have no idea how they grow. From a seed? Fairy dust?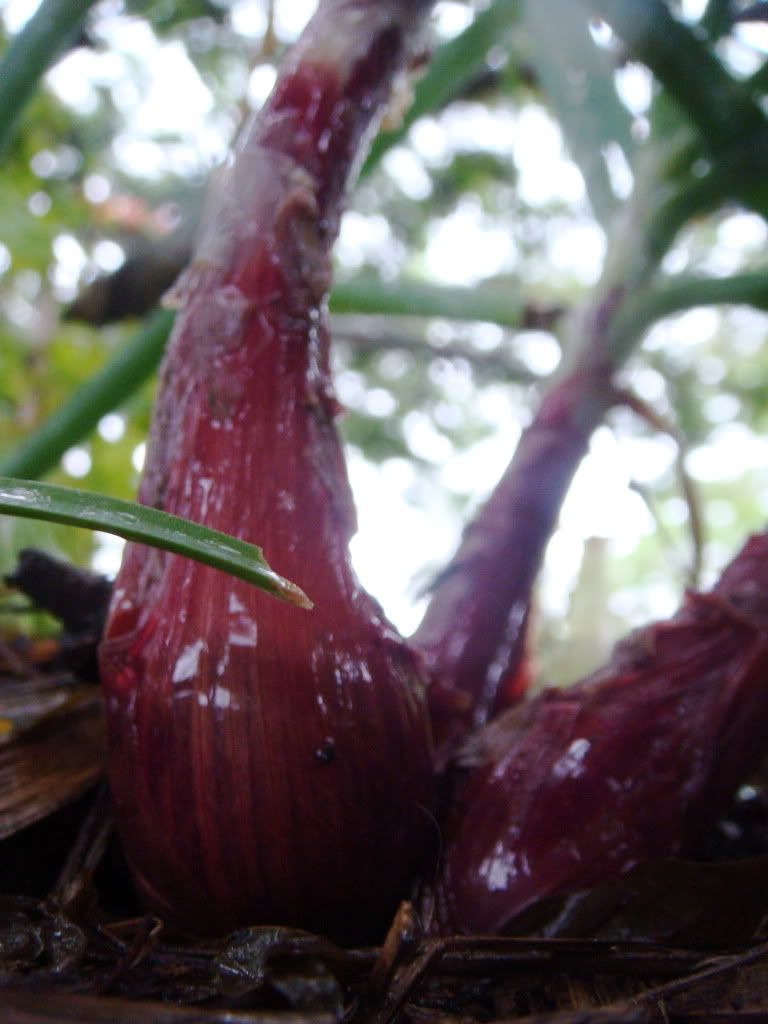 I do know though that if you put them in the ground they seem to multiply... and the stems smell yummy too.
Has my onion turned into an eschallot?