Clearly.
I feel a little bit funny about straying from the vegetable patch, but I hope that you bear with me... I couldn't not post about this sideboard.
Well, dressing table in fact... I think. But sideboard in my house.
See, on Saturday night, the boys and I trekked over to a friend's home in the next suburb, and I noticed up and down her street that we had hit the holy grail.
It was hard rubbish week.
I love hard rubbish. For me it equals the thrill of the hunt for produce in the garden, that little buzz you get when you spot something exciting is just like discovering that your banana tree is fruiting. And I thought I would share my wonderful find because I think that even though it's not a vegetable, the new life given to hard rubbish is along the lines of the same philosophy of what I think most gardeners share.
Not spending money.
I just love this piece of furniture.
I almost died on the spot when I saw it... as did the boys' father I'm sure, he was being very kind and driving me round to look at things (I am too chicken to look at stuff people are dumping by myself), and when he saw this I think he thought, "hmm... heavy". But it wasn't really, it just required emptying the car of the children and I so that it fit.
I think it is a 1950's piece, it's got those angled legs and I pretty sure the surface is melamine. It won't be to everyone's taste (my mum will not be in love), but it suits the house, and I adore it, and that's what matters isn't it, surrounding yourself with things you love?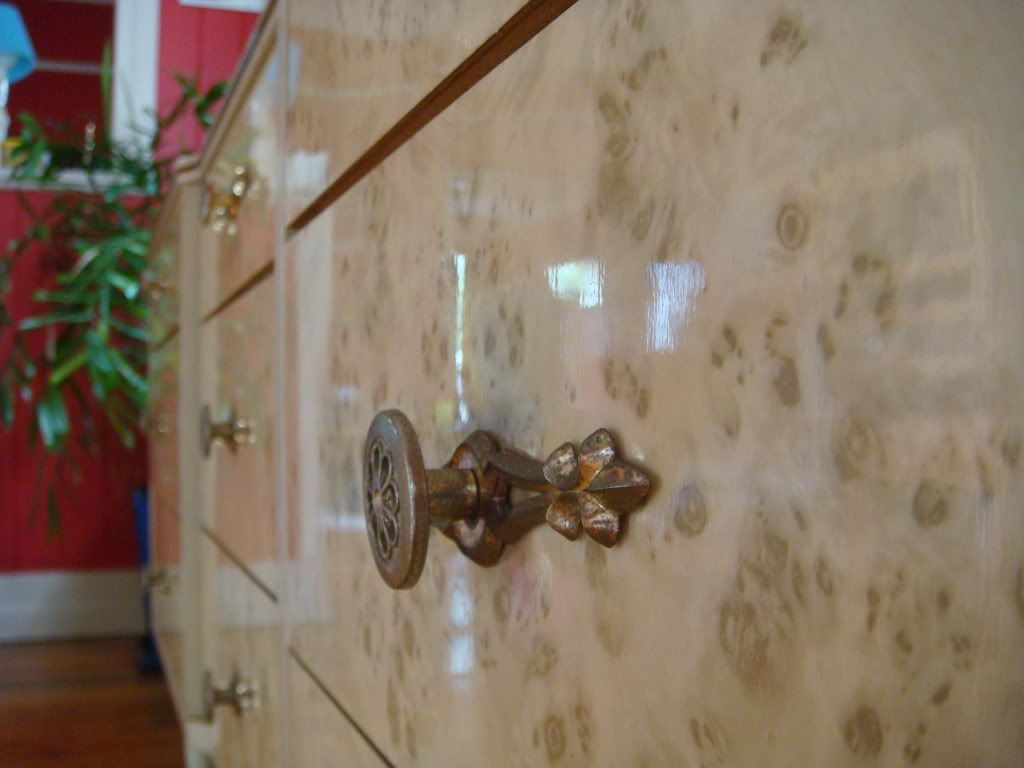 We did get lots of other things too, but this was by far the most exciting... so exciting in fact that I looked up the link to
hard rubbish days
around Brisbane, I think this might become a monthly event.
ps yes, it's my hand :)