My corn is going to pot... I've always done well with corn in the past, but this crop look terrible.
The corn in the photo below is fine, and it's growing across the path from the dodgy stuff. I would have said the soil, but it's the same soil on both sides of the path, I put it there myself. Is it the mondo grass taking away from it? There is mondo on the other side next to the good corn too though.
I've got no idea what's wrong. The leaves are going brown,
bizarre cobs are forming way too early, and the corn is only knee high and on very thin stalks.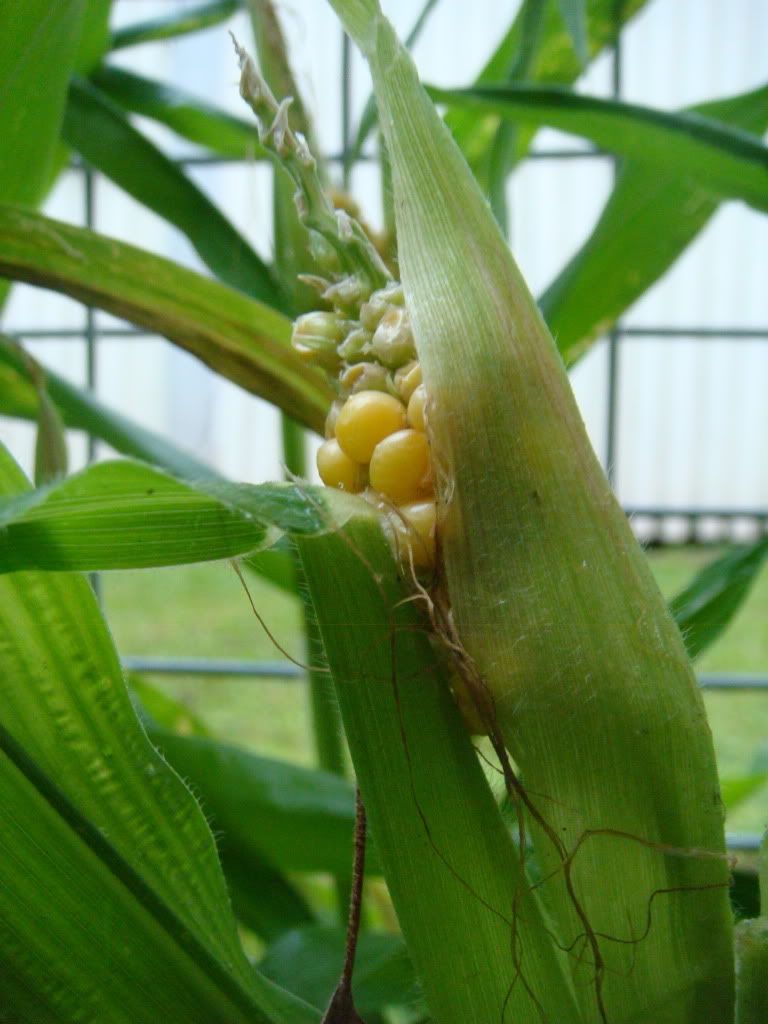 It just looks dodgy all round... and I don't think it's going to get any better. But I am not sure if I can bring myself to just rip it all out. I was looking forward to it :(
What on earth is wrong with my corn?