I think I have complained in almost every single post I have written lately. I know it sounds silly, but I really am sure it's the rain that's getting to me... most of the time when I go on and on about it I really am joking, but to tell the truth, being cooped up with two small boys who have turned on each other in boredom is really bringing me down.
But today... today we had a little bit of sunshine. And what's more, a third banana plant is doing its thing. The bell flower peeled back this morning to reveal these lovely lovely new bananas, which surprisingly are already yellow. I don't remember the others being yellow, but hey, perhaps they too were excited about the sun.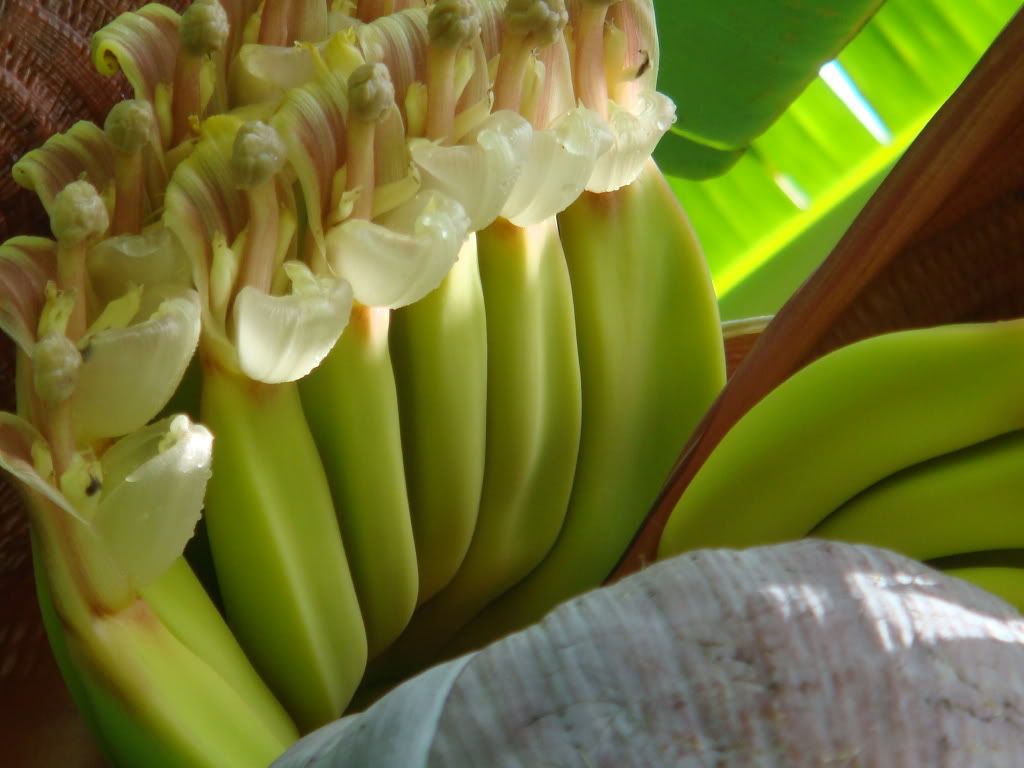 The photo below is of the bananas from the first plant, I was thinking they were almost ready, and from a certain angle they certainly look good to go.
When I climbed up the ladder to take a closer look though, you can see they have a fair bit to go before they fill out those ribs, they are still very flat.
I am really looking forward to tasting them, but do you know what I am looking forward to even more than that?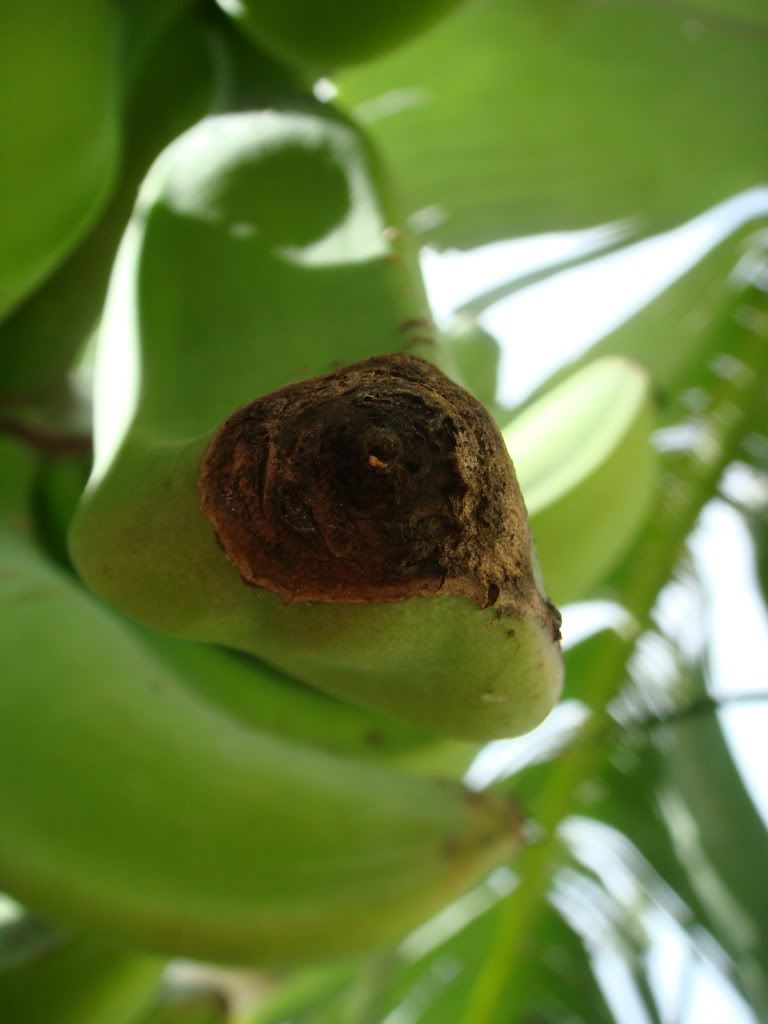 I cannot
wait
to chop down the huge big mother plant.
I do adore a bit of reckless destruction.