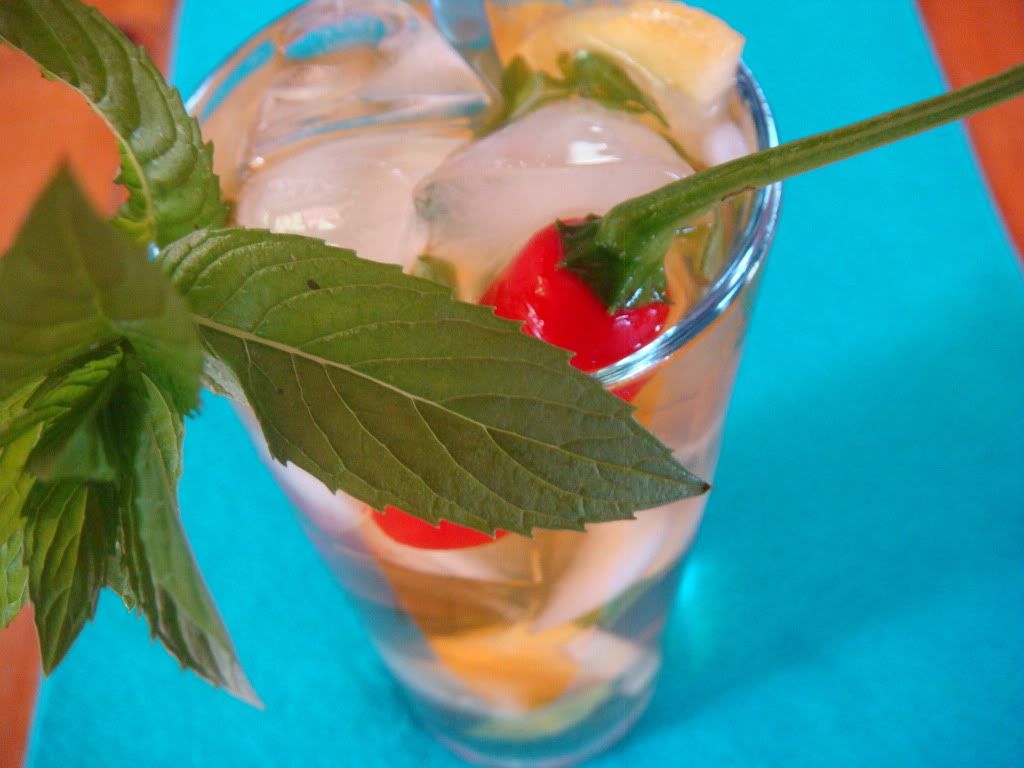 As we are Australian, yesterday, along with the rest of the country, we had a barbecue.
I'm pretty sure it's illegal not to.
We went with some friends to a barbecue area in a national park just up the road, and of course we all brought along lots of lovely food and drink, and things to share. As I was poking sticks into the fire, the lovely Tess came up and handed me a tall glass of iced tea.
What a treat. Like a pair of fine wine connoisseurs, we stood there taste testing her fabulous concoction.
"Hmm, a bit more sugar."
"No no, the sweetness is perfect, but perhaps the tea could be a touch stronger."
"What about some ginger."
"How about some alcohol?"
"Wait... how about some chilli?"
We didn't have any chilli on the spot, nor did foraging for it in the national park prove successful, but the ever resourceful Tess did pull a bottle of champagne out of her bag, and it is indeed spot on in iced tea.
This morning though, I remembered what a marvellous idea chilli seemed, and I set about making some Chilli Iced Tea.
In our backyard we have a half dead chilli plant to which I do absolutely nothing, ever, and which reliably produces exceptional chilli crops every year.
To make chilli iced tea you will need some of your own.
Chilli Iced Tea
One pot of strong tea, cooled
Honey or sugar to taste
Mint
Lemon
Chilli, also to taste
Add everything to the pot of cooled tea, and let it sit for several hours. Fill a tall glass with ice and pour the mixture over it.
Despite my enthusiasm for the idea, I am very wary of chilli and approached my fancy drink with caution.
I needn't have worried.
Chilli Iced Tea is absolutely delightful.
A treat for the senses, a faultless balance of sweet and fresh, chill and heat, even hours after my last one, my whole mouth is still happy.
I think my tastebuds are having a party.