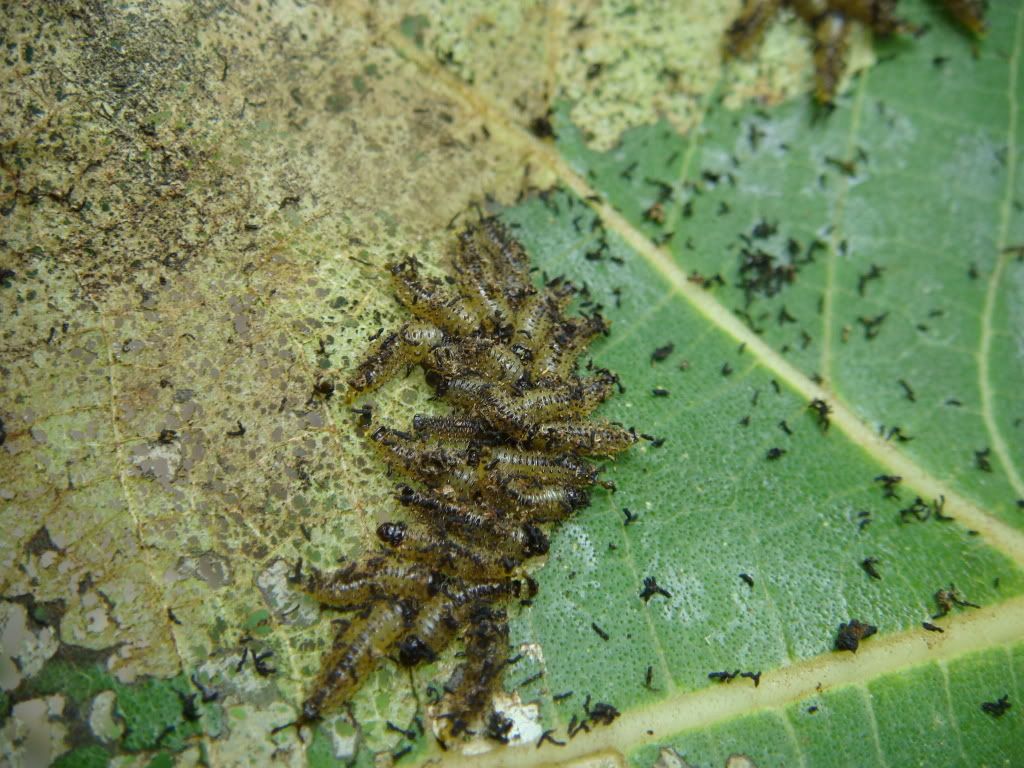 Are they ladybugs?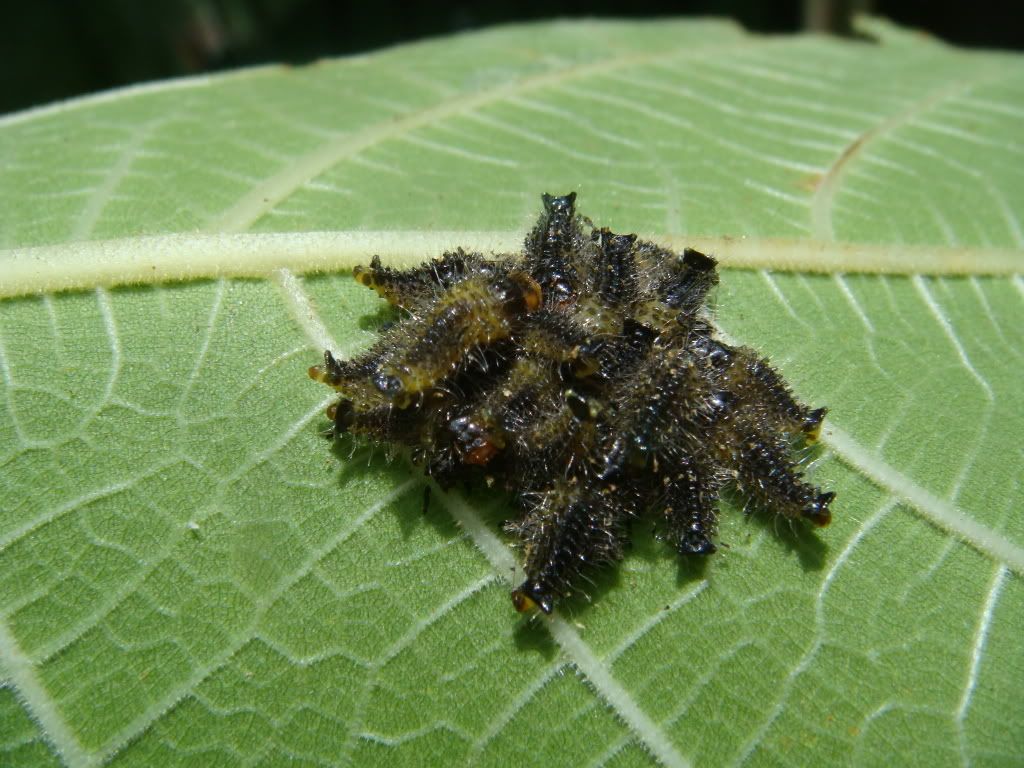 These are the eggs below, along with some rust-like spots.
Above are the little ones.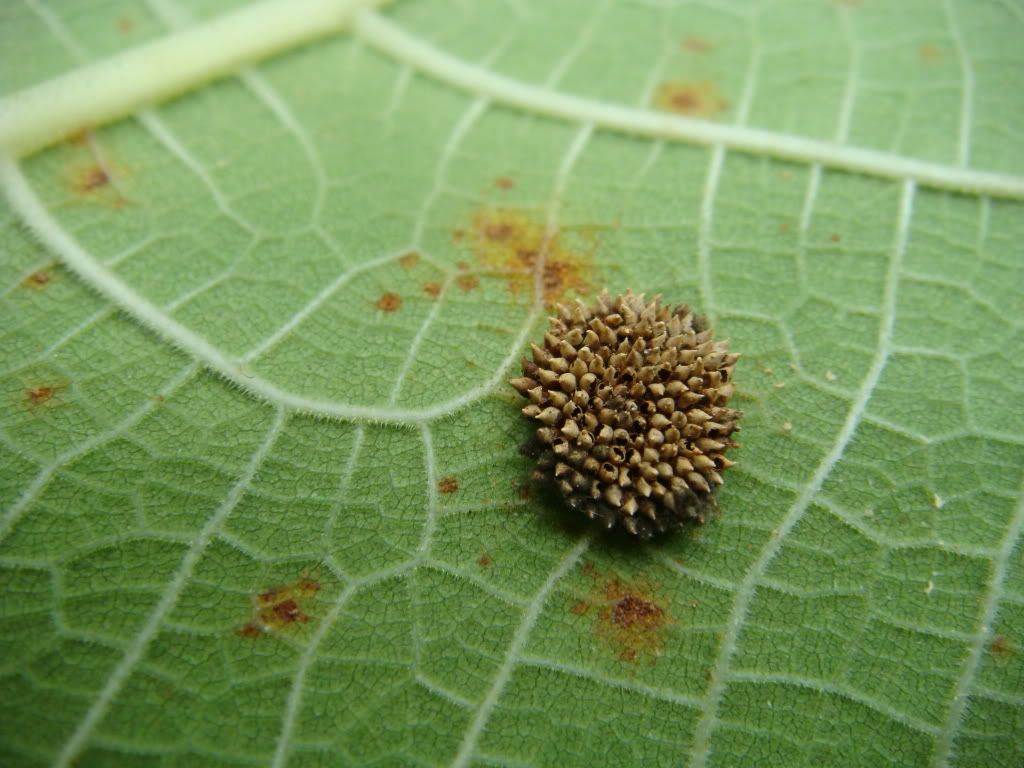 And this is what they are doing to my precious fig tree. Yes, the fig tree that is figging.
I have cut off the affected leaves and put them in my weed bucket, which is just a bucket filled with water that I use to kill weeds.
I felt a bit mean actually.
I think the fig tree may have some issues.