The other day I had my leaky roof repaired. As predicted, the rain in Brisbane has now stopped, although I have been informed that this is but a temporary reprieve. When I tried to argue that my roof no longer leaks therefore further rain is unlikely, between you and me, I did feel as though a few people were a little skeptical.
But onto other matters.
Our new garden bed. I cannot name one thing that I have seen that is more fabulously brilliant looking than our lovely, lovely new garden bed. I love it. It is everything I have ever wanted in a home for our vegetables. Rectangular, strong, put together, and in my possession. I could go on, but you'll lose enthusiasm before I do.
Now as you gaze upon the sturdy roofing rivets holding this gem of a bed together, you are probably thinking, "Gee, that Ali is quite the handyman".
Well, I hesitate to say this, but you would be wrong.
This is Bob the Builder's work.
Yep. Bob was quoting on my roof, and when distracted by my marvellously ineffective efforts at drilling holes, took out his roofing rivets and stuck my garden bed together.
Bob is, quite frankly, a bit of a champion.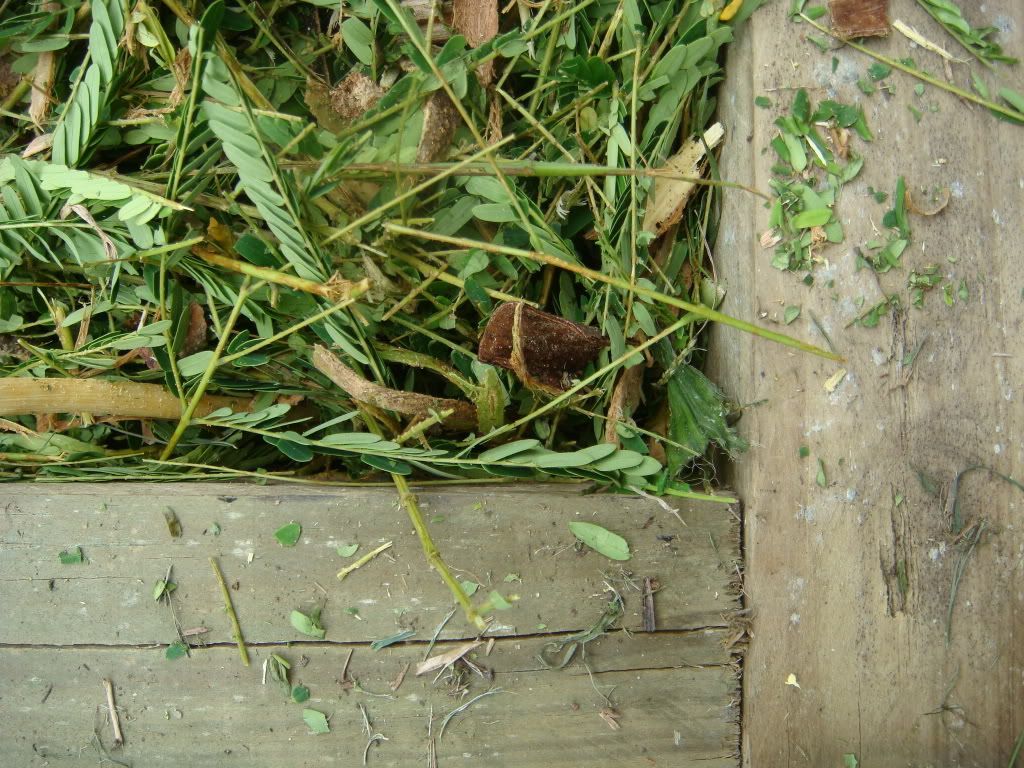 And this photo above should solve the mystifying puzzle as to what we did with the mulcher.
We mulched!
Goodness it was fun playing with that thing. Feeding in the branches reminded me of feeding goats, munch munch munch munch until it's all gone. Fabulously satisfying.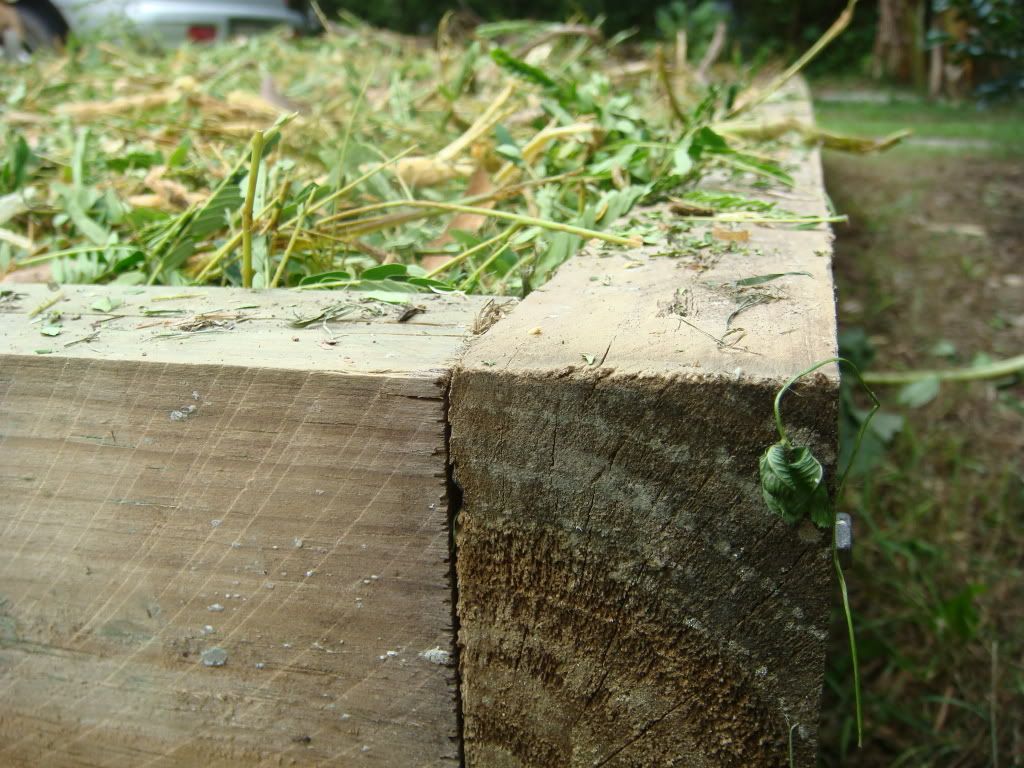 Bob, the mulcher, and my beautiful new garden bed.
This weekend, I scored a trifecta.