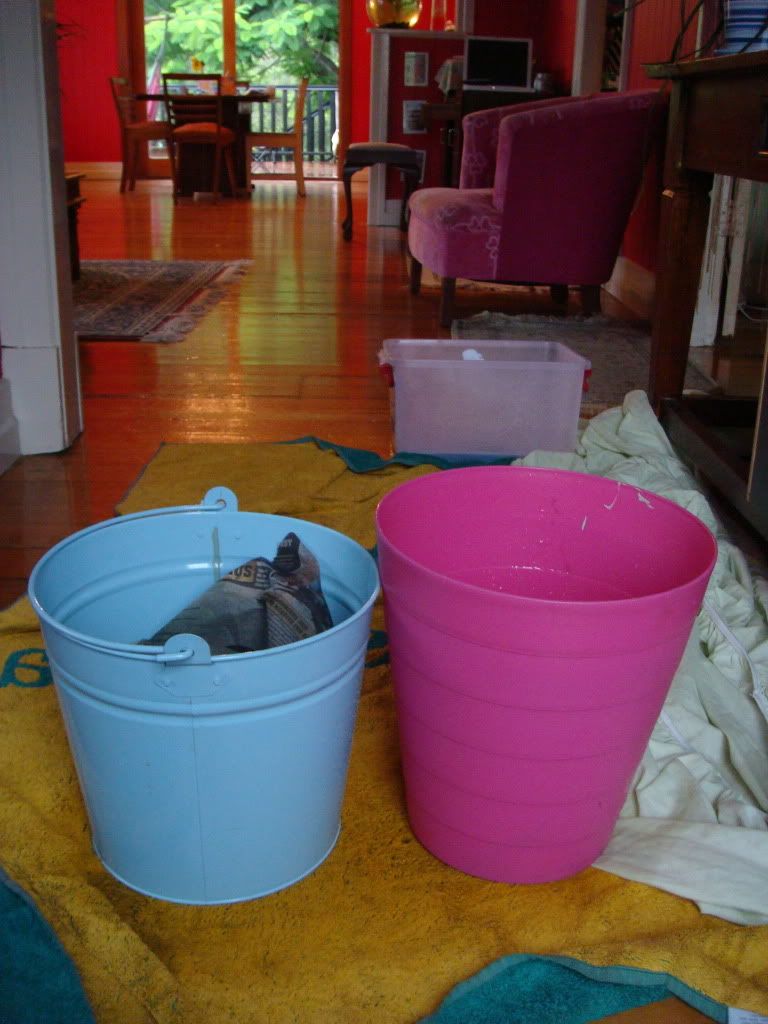 Six months ago, my roof started leaking. I was very upset at the time, I had just parted with a large amount of moolah to have the interior of our house painted, and of course it was ruining the lovely new paint job.
Upset as I was, I wasn't particularly worried.
Do you know why I wasn't particularly worried?
I believe my words at the time were, "It's not really a big deal. It never rains here anyway."
Unwise words indeed.
I firmly believe that with those words, I personally started the rainfall in Queensland. And the only way to stop it now, will be for me to fix my roof.
Because I promise you, as soon as that last sheet of mind bogglingly expensive new tin is clapped onto the roof of this house, it will stop raining, and perhaps never ever rain again.
Guaranteed.