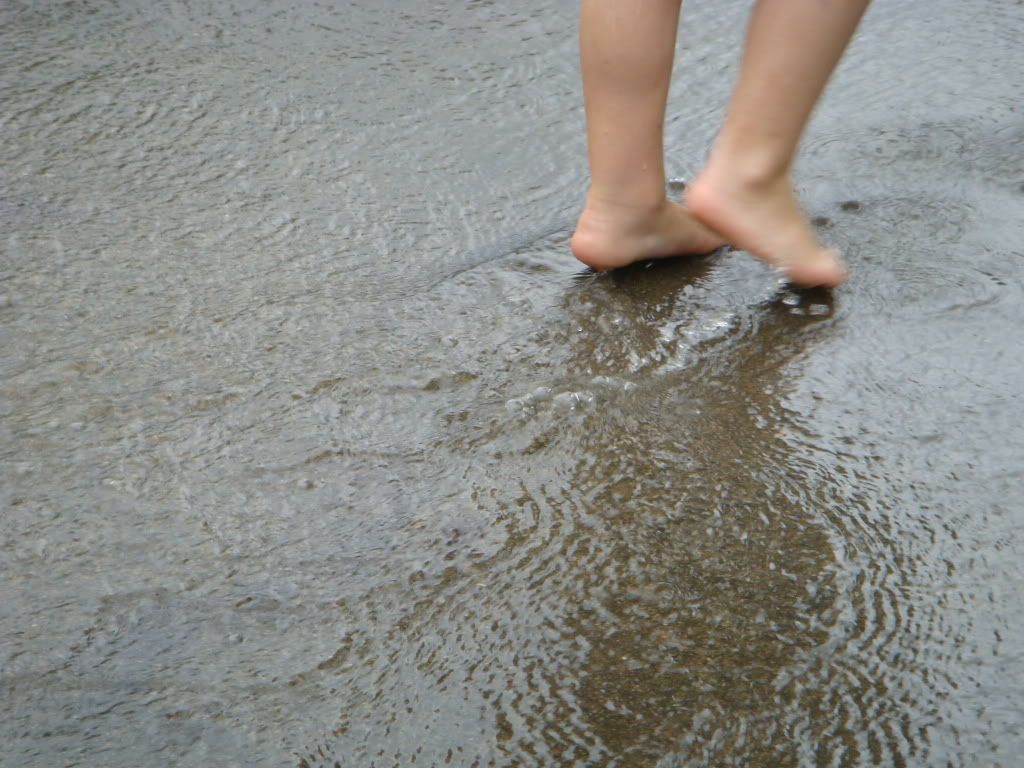 For us anyway.
Businesses closed early today, and sent home from work at lunchtime we are all sitting here watching the terrible images of damage done by floodwaters. Just now on television we watched a family floating down a debris filled river, sitting on top of their car. Reports coming through said the car just disappeared.
The City Cats, Kookaburra Queen and other boats are heading out to sea, and the water of the Brisbane River is slowly creeping up. It's expected to reach a peak on Thursday, when the floodwaters from the north coincide with a high tide.
But our reality here in our highset home is far from dramatic. The rain has actually stopped, and we only have an overflowing brook nearby which is far from worrisome. The ground is sopping wet, but not flooded, and my roof has stopped dripping.
I heard a man from Toowoomba, which was hit by an enormous wall of water yesterday, say that seeing the flood damage in reality was far different from seeing it on the television.
All I can think of is how lucky we are sitting here watching it on TV.