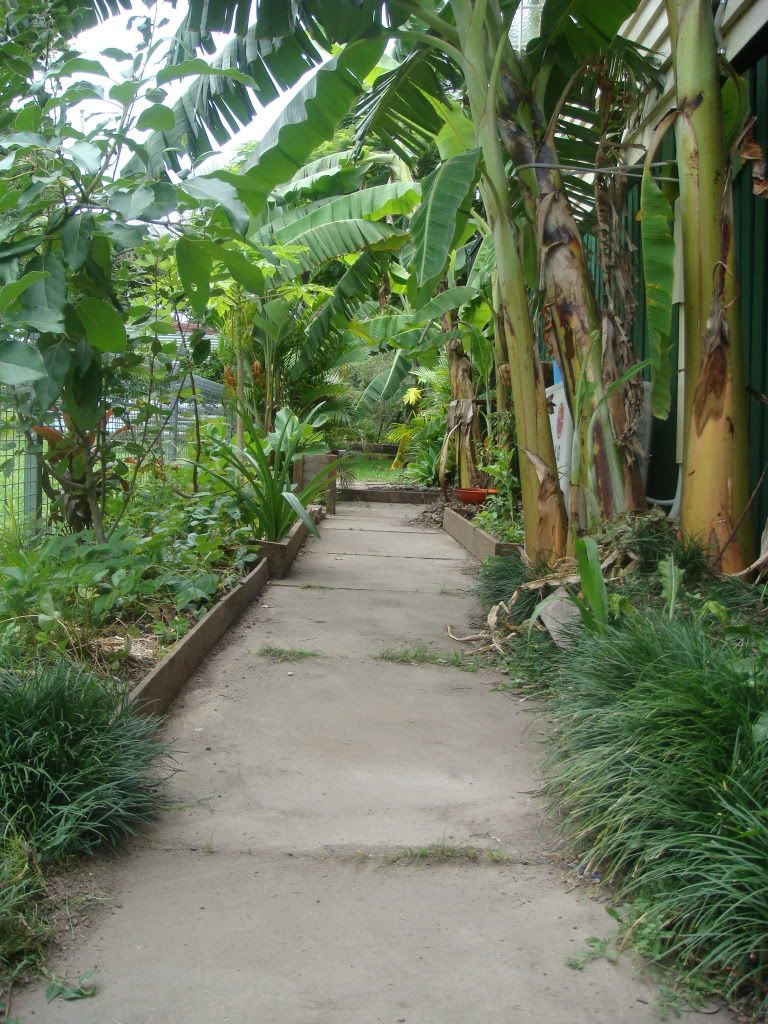 For ages now I have been trying to figure out how to map out my garden and present it to you all. I had thought of doing everything in those coloured squares fellow bloggers have been using, but my garden isn't organised like others seem to be, and I'd end up having to put 50 vegetable names in one square.
So photographing it was going to be a much better option. I'll have to do it a little bit at a time, as the garden rambles over the entire house yard, but you have to start somewhere, and up the side passage is where we'll start today.
Wanting to do my poor garden justice, and mindful of all your lovely gardens I see on my computer screen every day, I rose early this morning and for hours I weeded and swept and watered and fussed.
It still doesn't look like the lovely neat English plots I so admire, but seeing as we are here in the subtropics, let's embrace the jungle aspect of my garden!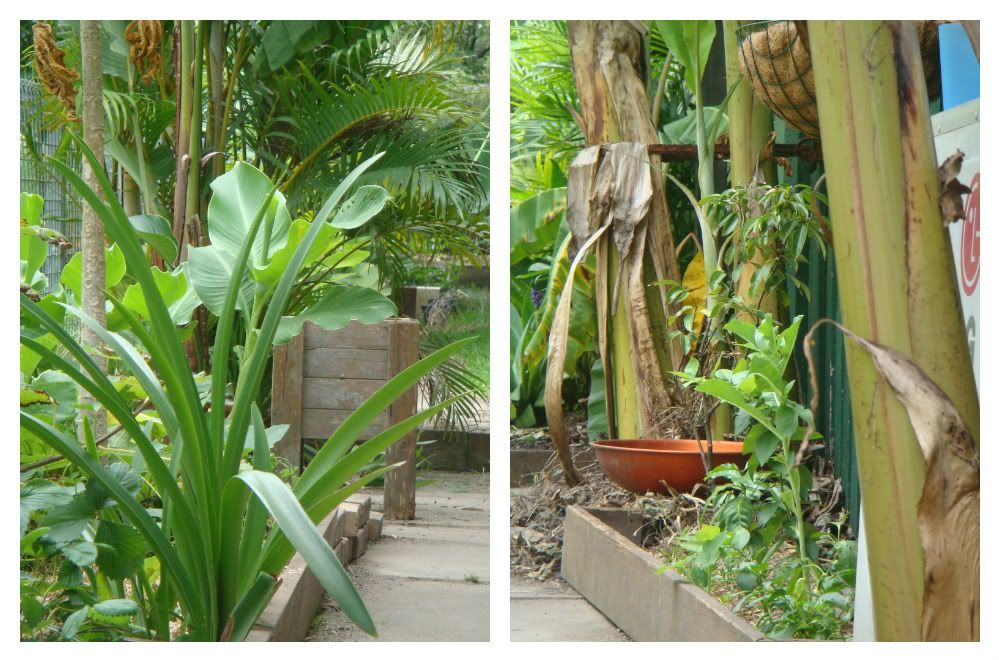 So this side passage garden runs the length of our house. There's another side passage of equal width on the other side of the house, but there are huge conifers growing there for privacy, and not a whole lot of sunlight. This side of the house misses out on the gentle morning sun, and gets hit pretty hard at from around 10am until 4pm. Most of my fruit trees are along these gardens as I am attempting to create a cool and shaded walkway.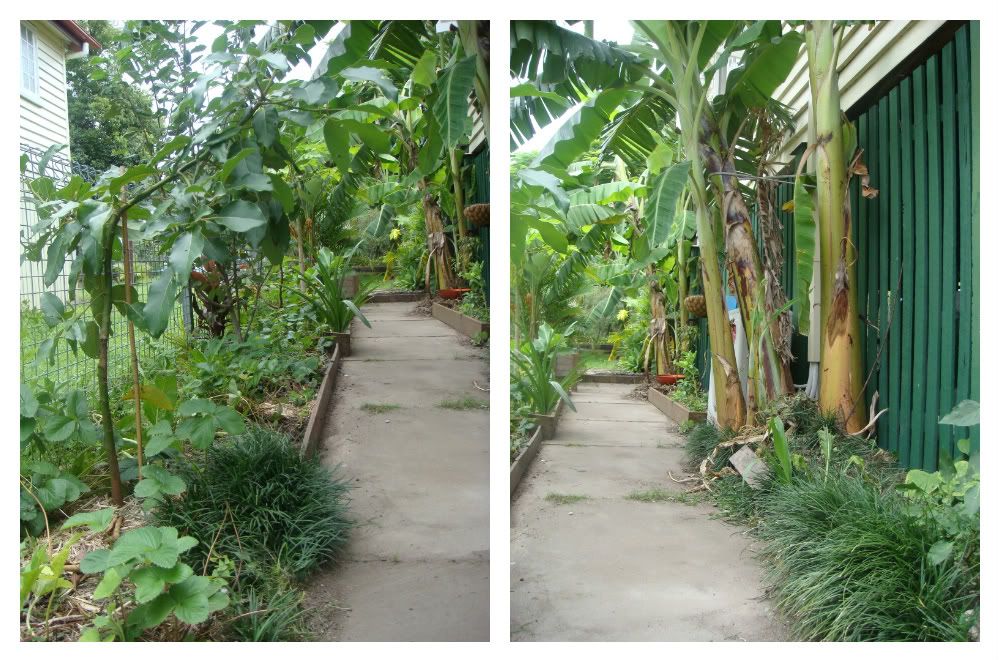 This is the longer view, there's another 1/3 to these garden strips behind me, and they'll be shown off once they are cleaned up!
I found it a little hard trying to capture everything, and the individual plants are impossible to make out in the photos. I really need to learn to develop some sort of style for these wide angle shots.
For those of you who are curious, here's what you can (and can't!) see:
strawberries
my nemesis, mondo grass that I'm pulling out bit by bit
avocado tree (all the fruit trees are dwarfs)
bananas (except for the bananas)
mint
basil
five spice
pineapples
cucumbers
fig tree (black genoa)
paw paws (or papaya)
corn
lettuce
coffee bush
blueberry bush
lychee tree
sweet potato
arrowroot
spinach
eggplants
one cauliflower that has survived from last year and is bizarrely still a seedling
capsicums
dill
french tarragon
watermelons
bay tree
apple tree
rosella plants
There are also a few ornamental plants and flowers.
And that's it, the side passage garden.
Thanks for looking :)