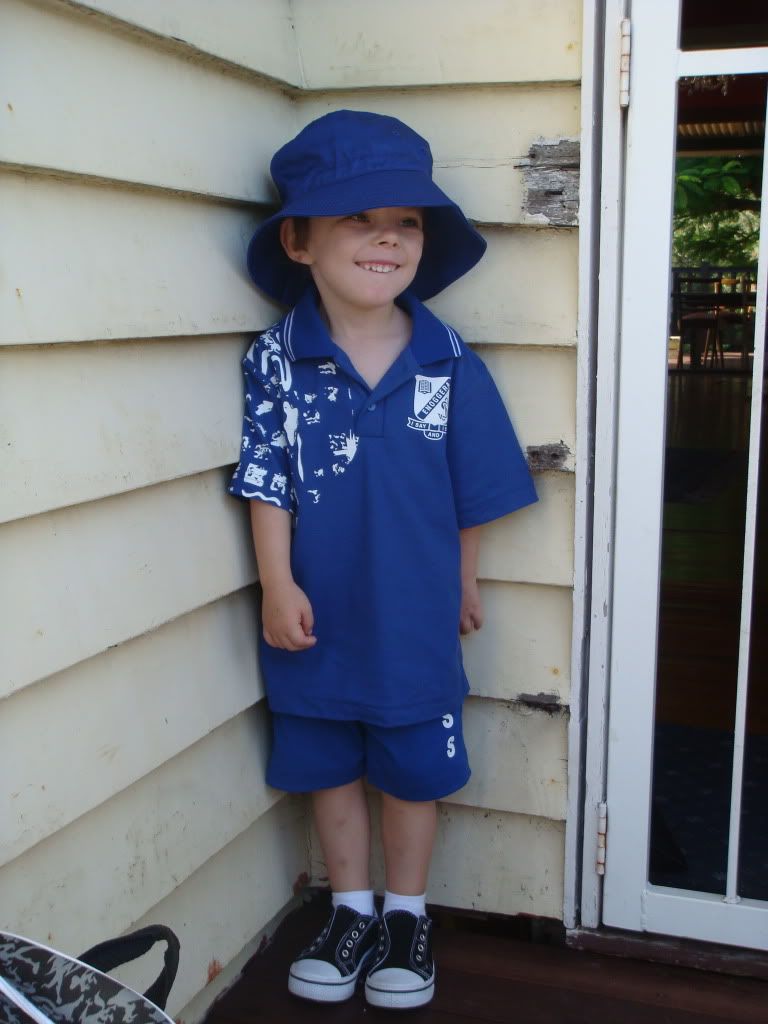 I could not get to sleep last night.
I lay awake for hours, just quietly, thinking about the morning. Thinking about what it meant, about choices I had made, and about what I was going to have to let go of. You see our eldest boy Luka was starting school the next day.
We dressed him up in his new blue uniform and his new black shoes and new white socks. His enormous new hat went on his head and his equally enormous backpack was way too ridiculous to put anywhere really. When we arrived at the school gates he turned to myself and his father, and asked if we were going to come inside with him.
I'm not sure what he was thinking there.
Of course we went in with him, and found his classroom and met his teacher. I held his hand right up until he went to sit in a circle with the other children to sing the hello song, and the parents were instructed to say a quick goodbye and leave.
A big hug and a kiss, a wave goodbye and the parents were gone, leaving our most treasured possessions at the mercy of the world, to grow up and to begin the challenge of making their own way.
I have gone through every emotion known to mankind in the past 12 hours, and I am feeling tired and wrung out, but so happy and proud of our lovely, lovely little man.
In he and his little brother's words, he's a big schoolie boy now.
And finally I grew something right.