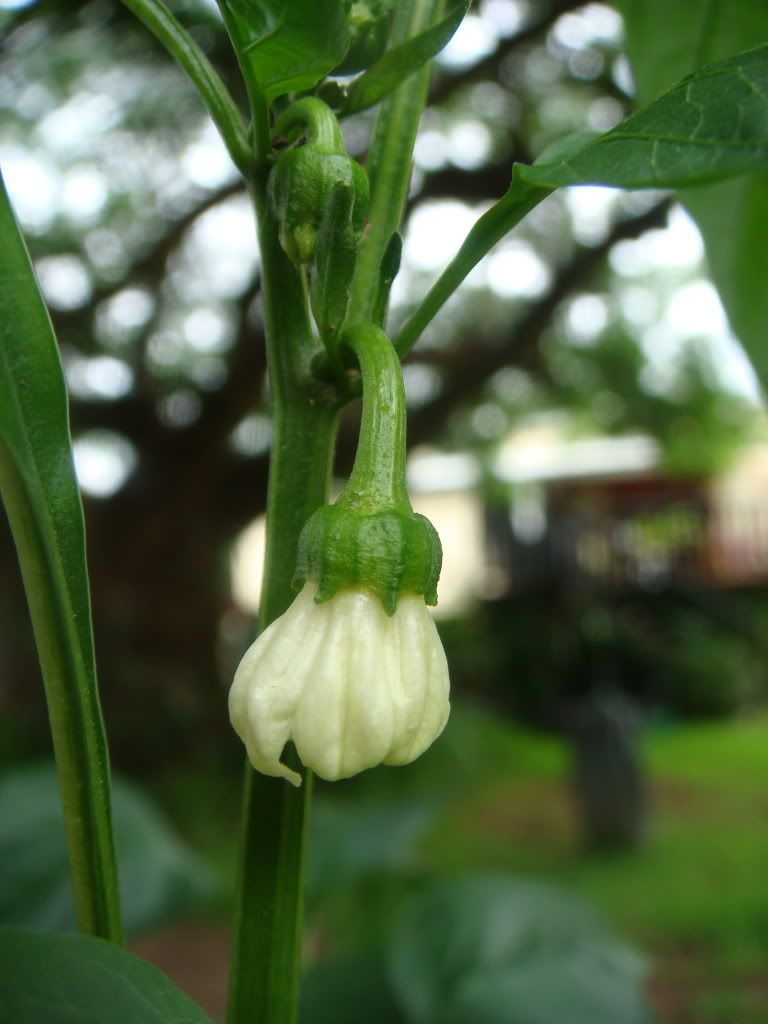 My capsicum plants are easily the rag taggiest pack of vegetable plants you are ever likely to see. Holes everywhere, twisty leaves, big gangly limbs, and the least likely looking plant you'd ever pick to be fruiting.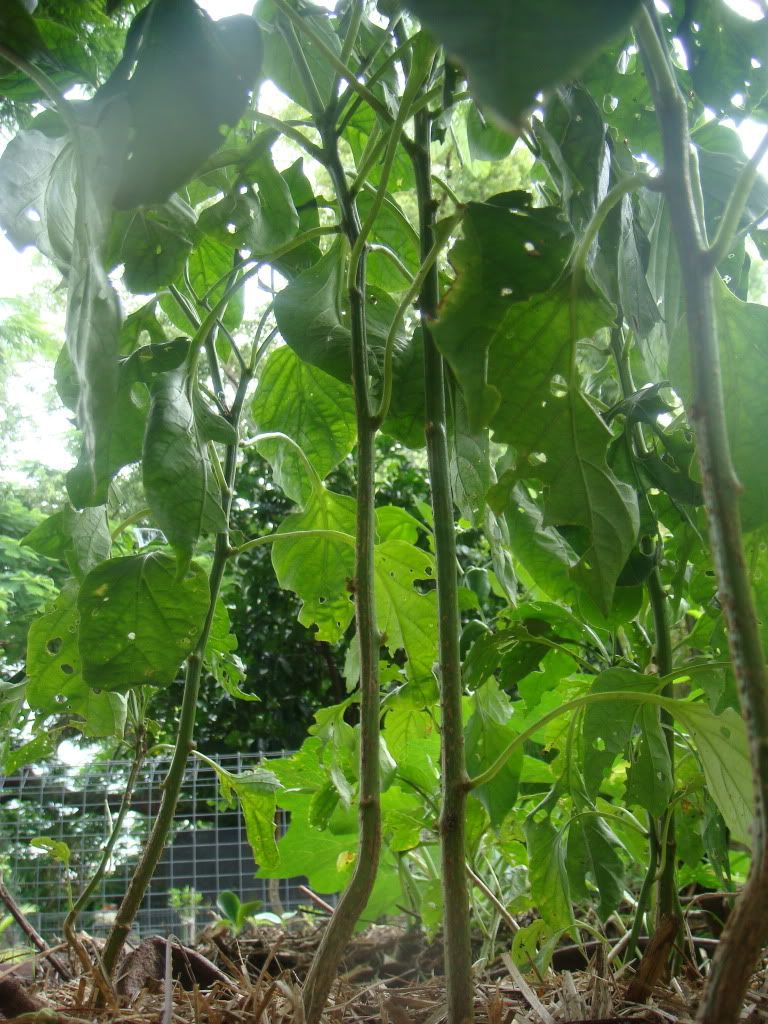 But they are.
I literally threw these seeds at the ground in July of last year, along with some of that pink
radioactive corn
and pumpkin seeds. The corn and pumpkin soon took over, while the capsicum grew slowly in their shadow.
Well the corn was pulled out months ago, and the pumpkins didn't survive the rain. Which left the capsicum plants... For 204 days now they've been striving towards their ultimate goal.
One wee little capsicum.