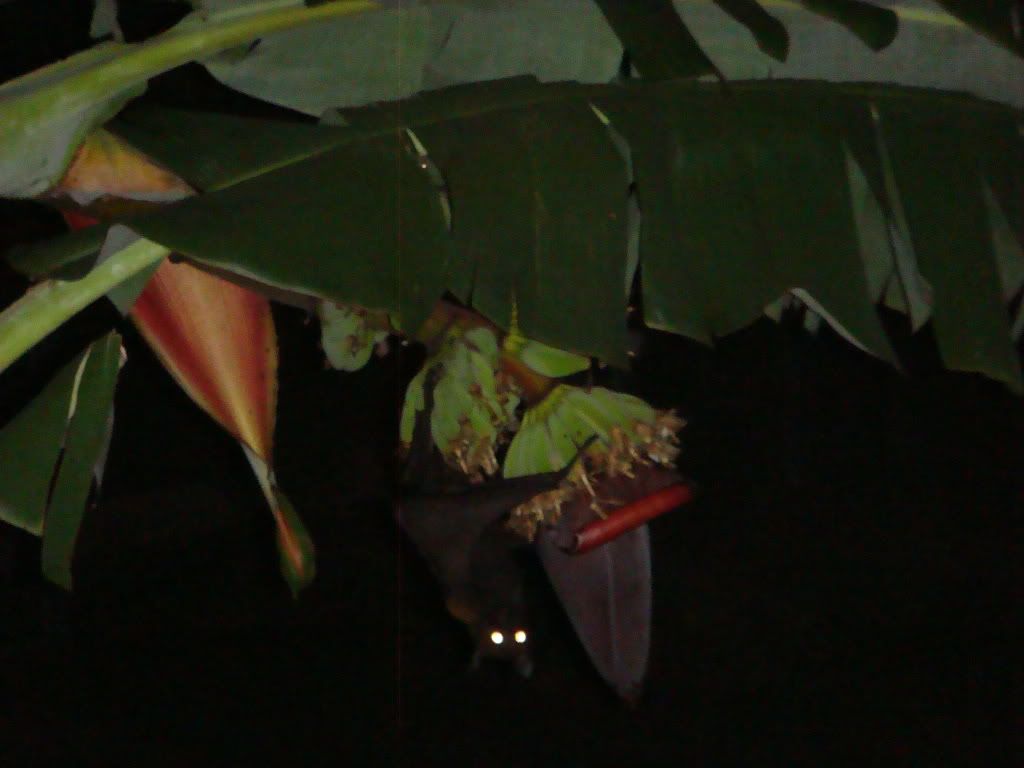 You know those comedy films where the struggling parents can't handle their young children and this is illustrated in a scene where one parent steps on a toy left out in the middle of the hallway. And then while doing the hopping dance holding their injured foot steps on something with wheels and goes for a sixer.
Well it wasn't quite that, but I did fall over in my haste to get to my camera and bring to you all the photo of this bat.
After the adrenalin had died down it did occur to me that bats were pretty widespread, and that it was pretty much a given that all of you have actually seen a bat, or even possibly many bats before.
From now on I'm only running at night for drop bears.