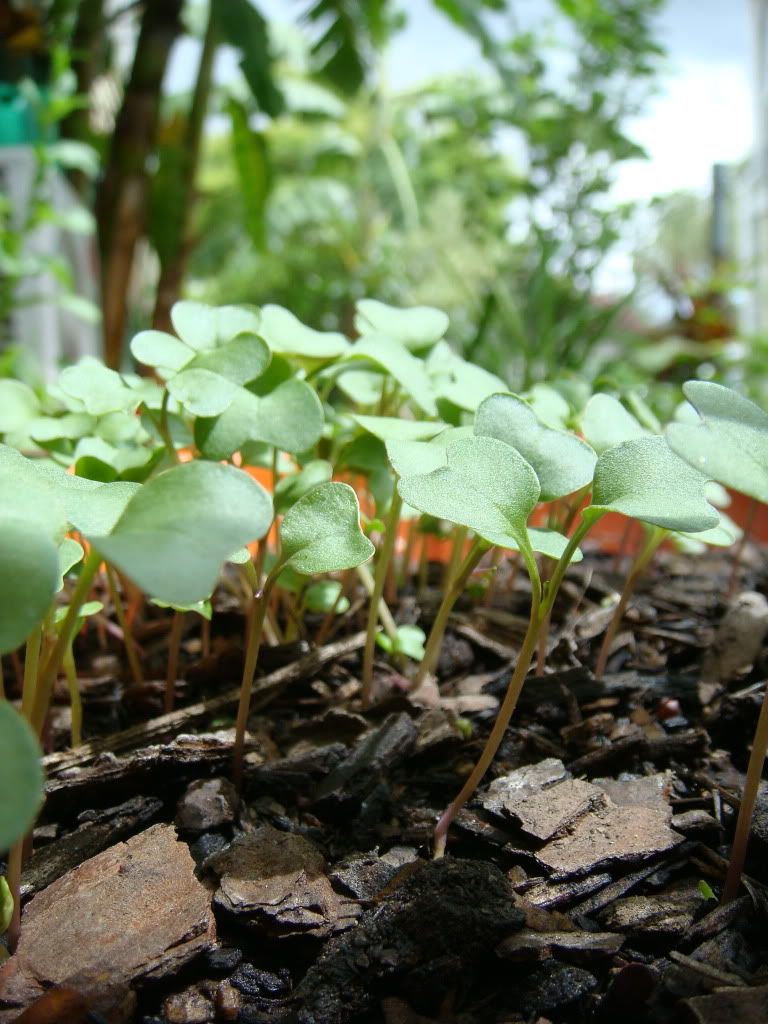 Sweet seedling success...
These are broccoli and cauliflower, although which is which at this stage is anyone's guess. Now while I am quite exited about growing broccoli again, cauliflower is the prize that I'm after.
I have tried to grow it before and failed spectacularly, but this time the timing is much better (I think!), and I am looking forward to consuming cauliflower bake, cauliflower puree, and the michelin star of them all, lemon and garlic cauliflower roast.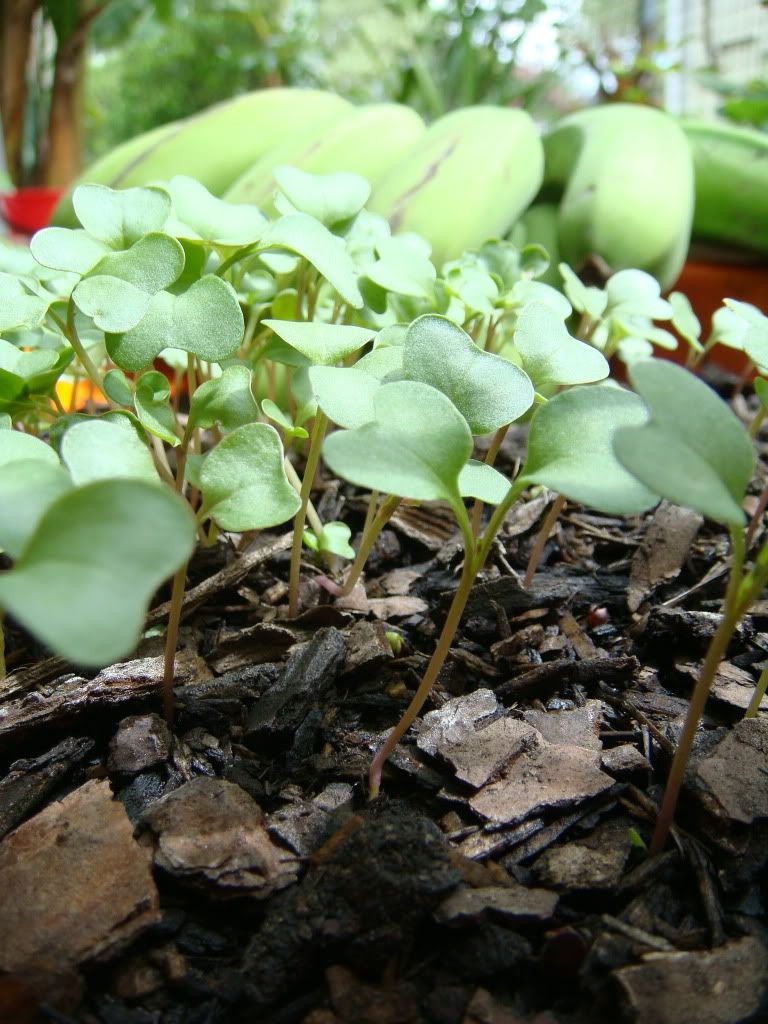 My tastebuds are already preparing.