I have been driving everyone mental for weeks over these bananas.
Do you think they are ready? Well, when are they ready? How do you know when they are ready? Here, look at these, are they ready? If you were me would you say they were ready? Should I cut them down now, are they ready?
Mental.
Today I was very excited as my parents were coming to visit. I would normally be excited about that anyway, but I was extra excited because I knew we could discuss the readiness of the bananas for quite some time.
Upon their arrival my obliging father allowed himself to be propelled towards the window to view the bananas.
"Do you think they're ready dad?"
"Well, why don't you cut the bottom hand off and see if they ripen up okay?"
What a champion. Thanks dad.
I was in my element... I do so adore a bit of chopping down. Even when the photo is taken after the fact.
Everyone gathered to watch.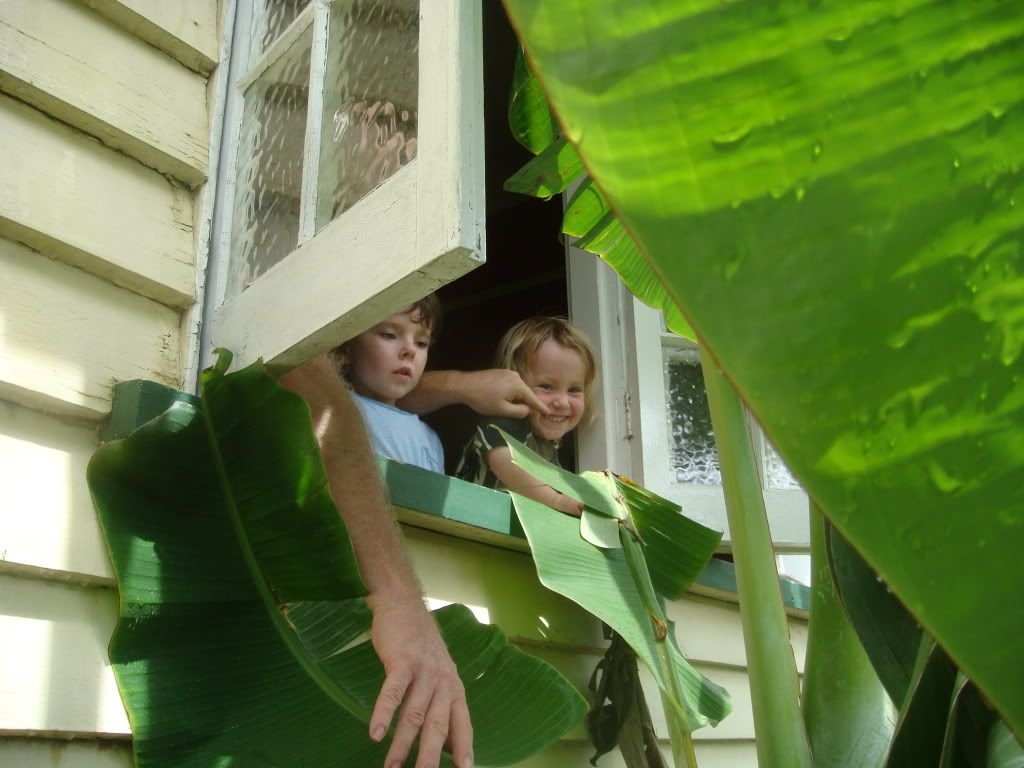 And down they came... one hand from the bottom of the bunch.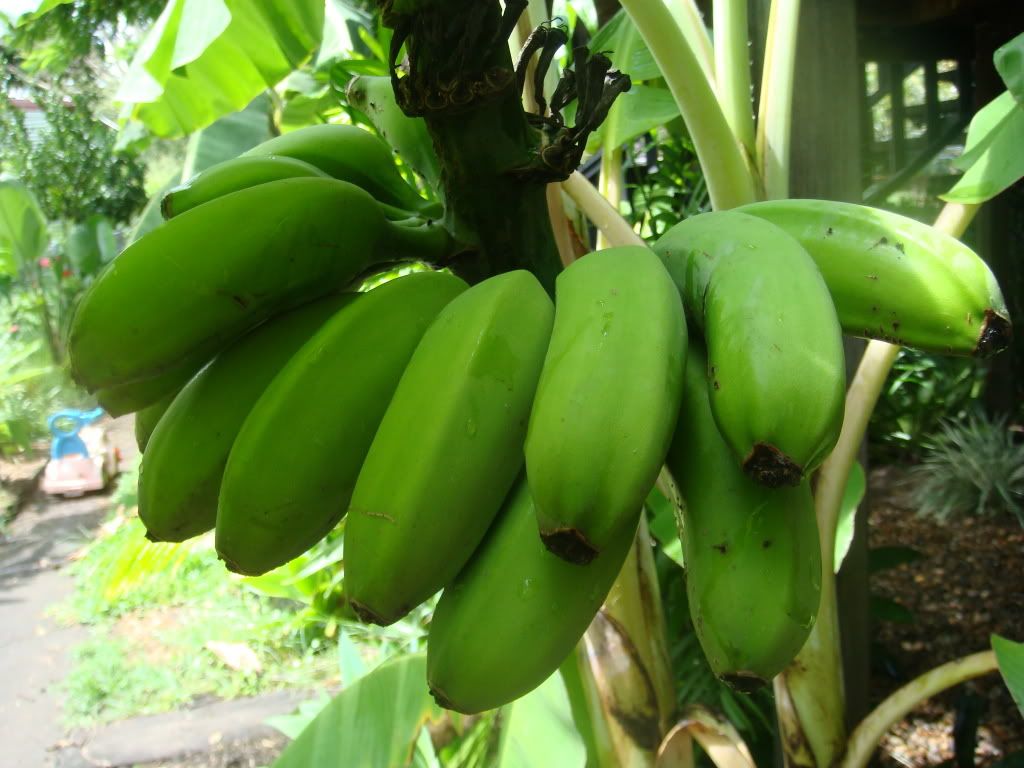 We cut down 16 bananas, and they weighed 1.5kg. They seem ready, they look exactly like any banana I've ever seen anyway. I've no idea how they'll go, but don't worry, I will not let you miss out on any of it!
I'm not sure we'll win any prizes for them, but I am about as chuffed as I get.