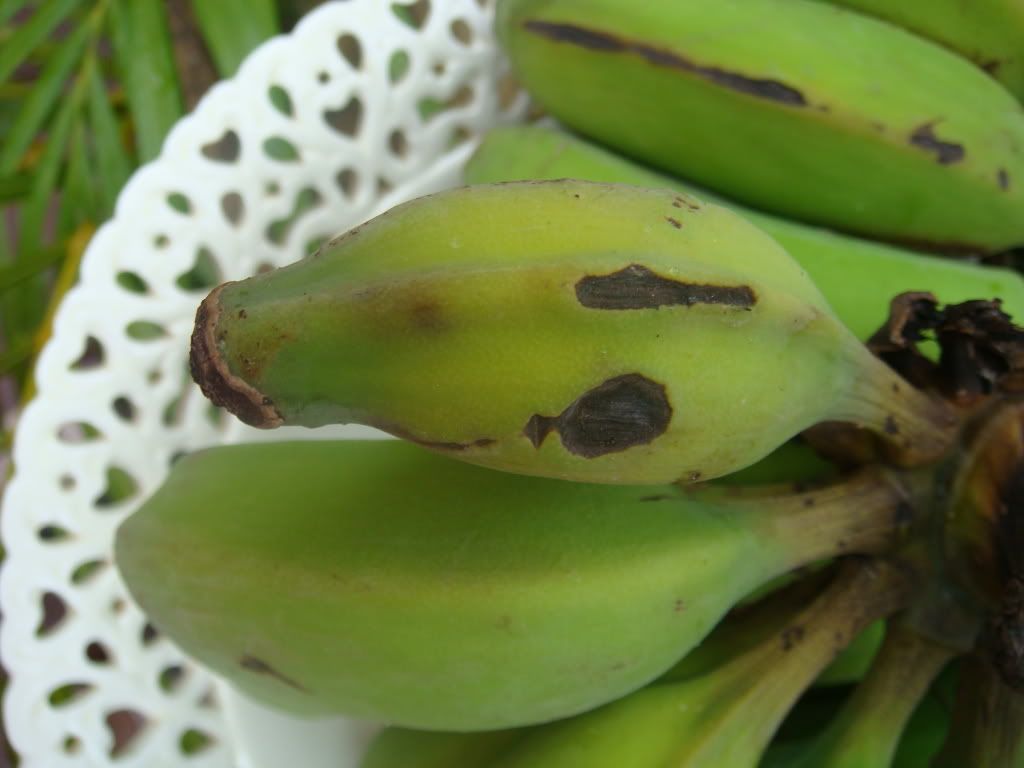 Okay, I have a teeny tiny confession to make.
I ate one of the bananas without telling you. But it was just a teeny tiny one, and it was, quite bizzarrely, the only one that was yellow. Completely yellow in a field of green. And I ate it without photographing a thing.
I was quite surprised to find that it tasted much like a banana. Any banana really. Nice and sweet and not floury, but a normal tasting banana nonetheless.
I kind of thought that fireworks might go off at the first taste, you know?
Anyway, that's neither here nor there now, because I am now a little worried. The rest of the bunch is definitely yellowing, veeeery slowly, but it's also doing something else too.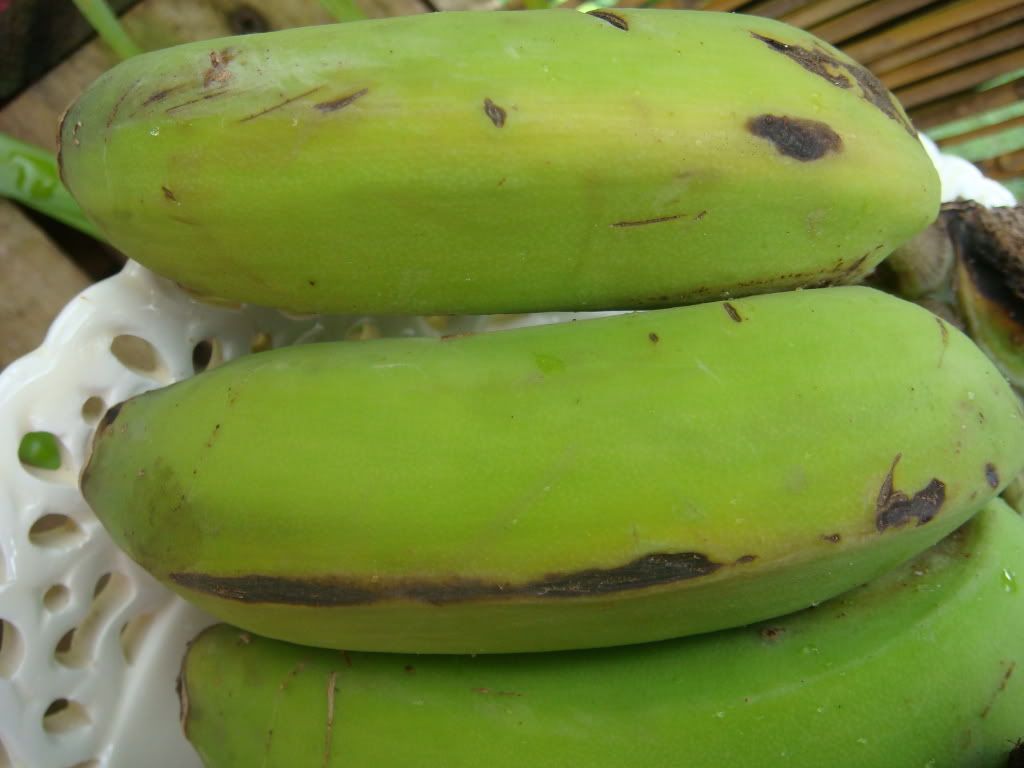 Their little stems are withering.
That can't be good. Nowhere in the literature on the growing of bananas is withering stems mentioned as a good sign.
I will cry if I have ruined another bit of produce from my garden. Why are they withering?