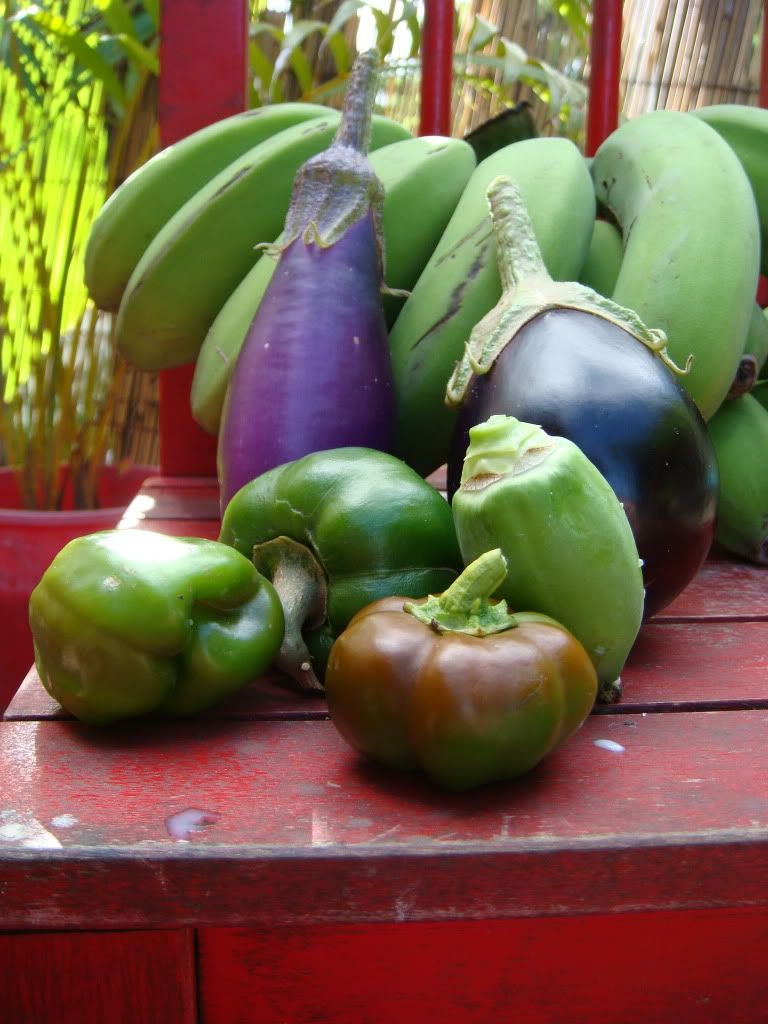 Just sometimes when I really think about all the time, and hard work, and effort that I put into my vegetable garden, I sometimes get a little discouraged by the sheer lack of edible results.
Things die on me all the time, the fruit trees are mostly new and I am impatient, I plant the wrong things for the climate and I plant the right things but at the wrong time... Feeling a bit hopeless about it all doesn't happen very often, because just like a holiday I like vegetable gardening for the journey, not solely the destination... but sometimes, just sometimes, I think it's really nice to arrive.
And today, I kind of feel like we made it out of the airport and had a bit of a look around.
For dinner we had barbecued chicken, eggplant and capsicum. All from the garden. Apart from the chicken which came from the butcher. The green paw paw was going to be part of a salad but it tasted awful so I gave it to the chickens.
And the bananas are in there because I might just try to work them into every photo I can until we actually eat them.
Finally, a "today's harvest" photo.