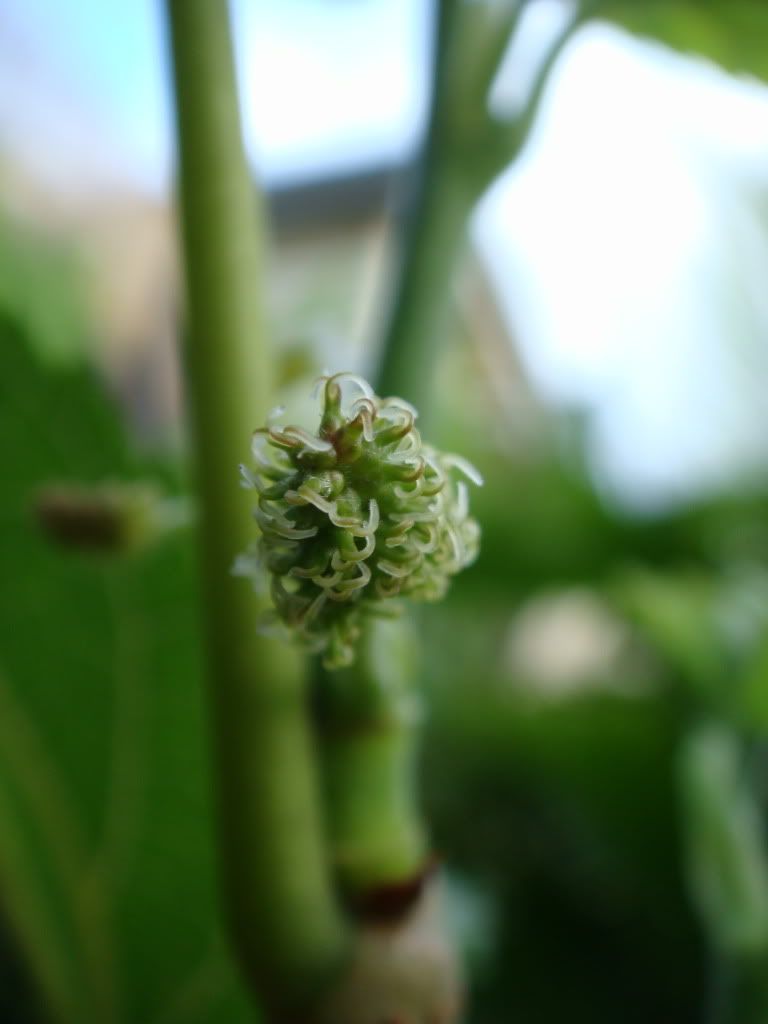 In September of last year I went a little bit wild and purchased seven fruit trees online.
A few of them I was more than a little disappointed with, and I actually had plans to complain and send them back. I hate to have to argue my case against bad service though, so I hung on to them and although it took a long time, I eventually got them out of their plastic and into the ground.
After all the rain we had here in Brisbane, the fruit trees really seemed to perk up and put forth quite a lot of new growth. So I revised my opinion of the nursery I had bought them from, and went back to their website to see what else they had.
Looking at the fruit tree list, I noticed that written at the top of the page was something along the lines of "all trees will fruit within a year".
Yeah, good luck with that, I thought to myself.
The mulberry tree had been in a bad position during all the rain, and I'd dug it up and moved it to another location halfway through January of this year. There was no way it was going to fruit this summer after that.
Well I was wrong.
This is my fruiting within the year mulberry tree.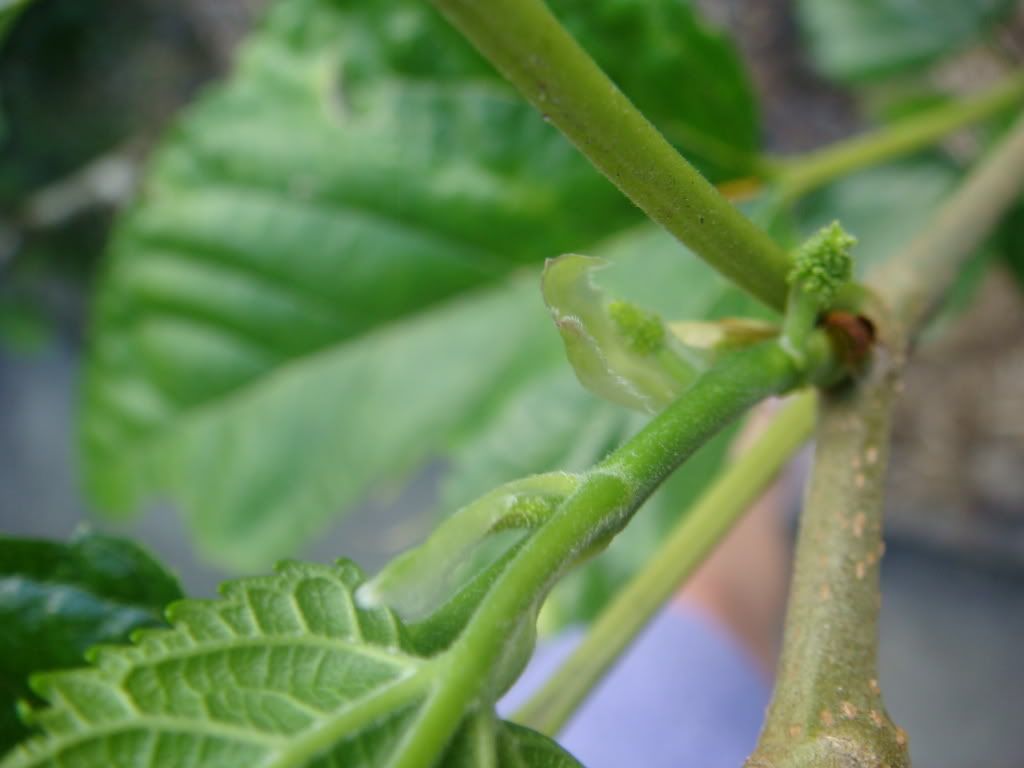 I am quite possibly as excited as it gets.