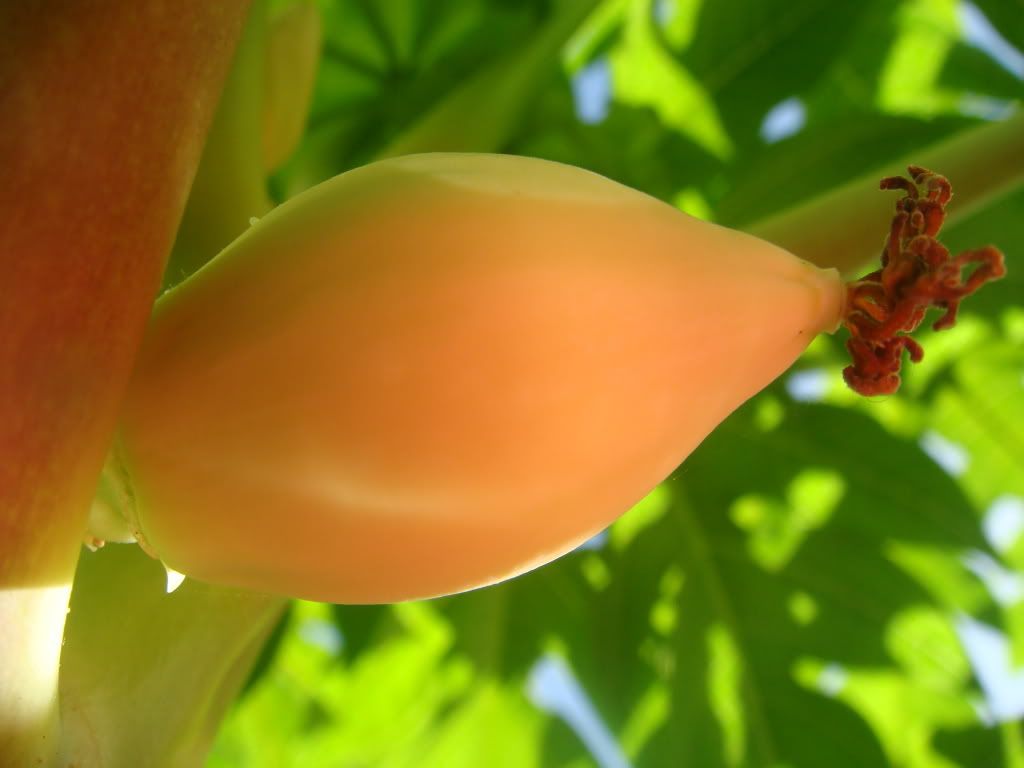 I do not like them Sam-I-Am.
I think I have spoken to you about paw paw (papaya for some) being my pop up plant before. They turn up everywhere in the garden, and at any given time I have four or five little ones sitting innocently in places where they weren't the day before.
So I say I don't love the fruit, but I am slowly trying to change my mind.
They are quite fabulously practical trees. They grow straight up and branch out at the top, so they take up hardly any room at all. They seem to fruit easily within less than 12 months of emerging from the ground, and apart from being eaten as a ripe fruit, you can grate up the green ones and use them in salads. I also read on
Gardening Australia
that you can cook them up like a vegetable, but unfortunately they forget to tell you how.
You can also mash them up and use them as a beauty mask. I admit to being guilty of trying this, and it really does seem to leave your skin nice and soft. Although you can't help but feel like a bit of a pork chop sitting around with mashed up fruit on your face.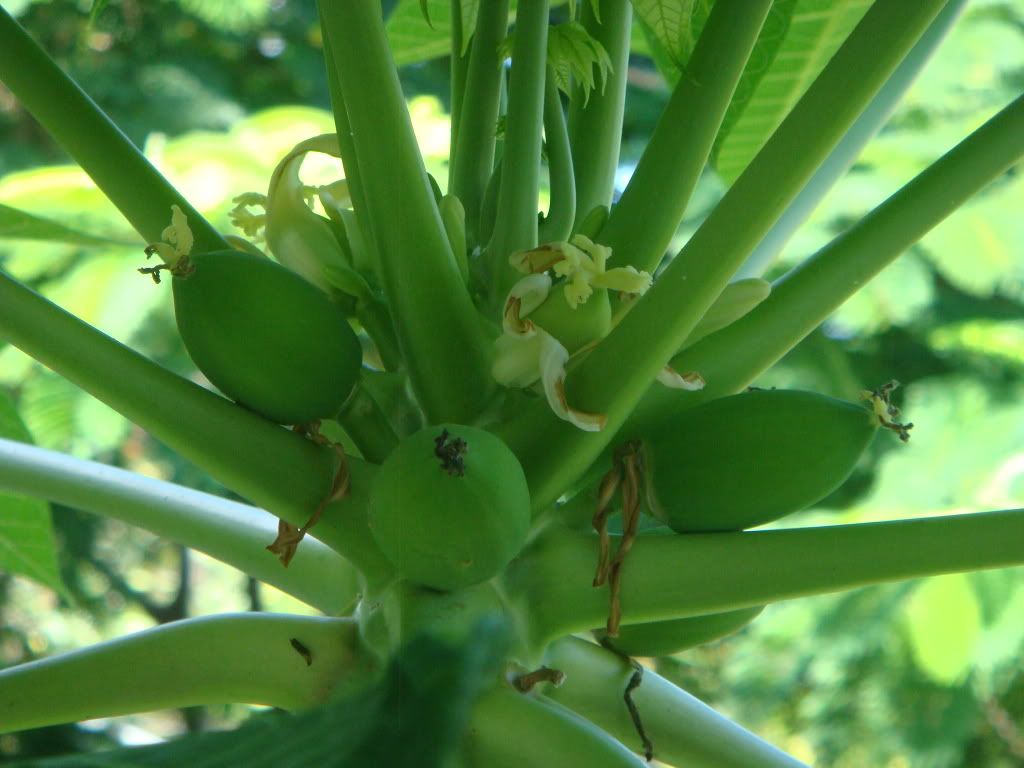 The other thing that is warming me to paw paw, is that the boys love them. They plop down on the grass and cut them up with butter knives, treating themselves to full body masks, inside and out.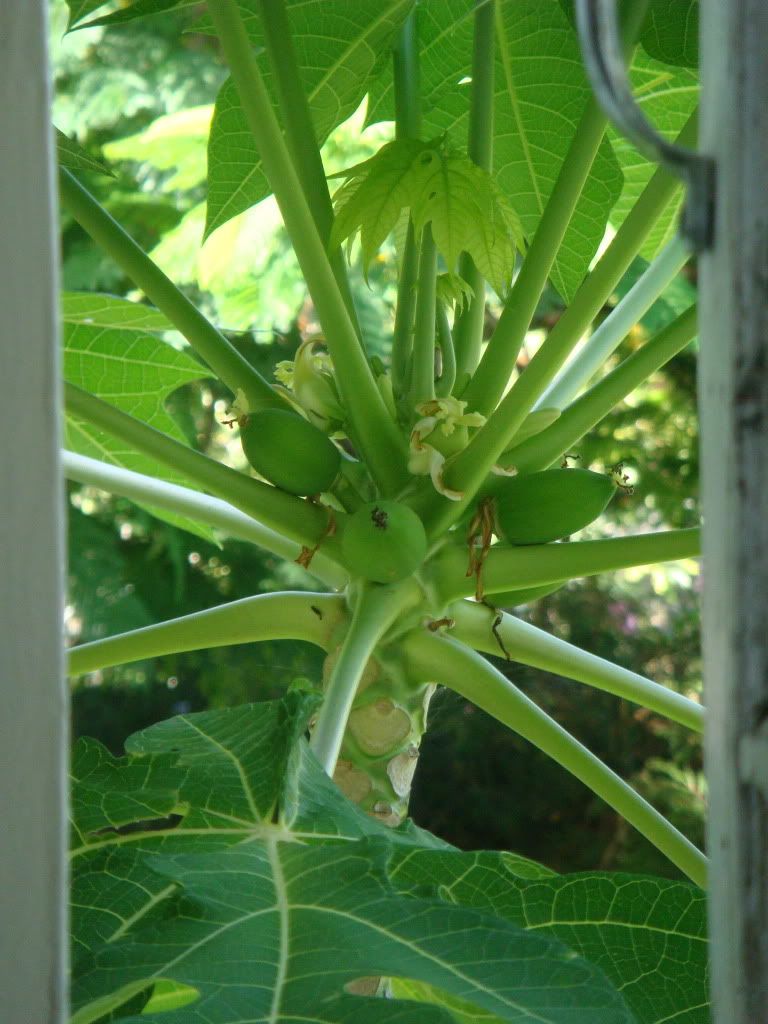 And they are pretty. This one here is an older one, and it goes all the way up to the kitchen window of our high set home.
They are too high for us, so these ones we share with the possums and bats.
I will learn to love them.