Whenever my wonderful parents come to visit, at some point during the day I drag them around the garden.
The tour is fabulously fun for me. Not everyone could stand having every single plant pointed out to them, but my obliging parents nod with apparent delight at each new discovery. And of course I am in my element, subtly drawing attention to the highlights, surprising them with delights such as a single red mulberry on a tree, or a ripe looking fig that my dad wanted to pick.
Luckily I know better than to just snap a fig from its branch without it first being submitted to the wiggle test.
Der.
Invariably, I endeavor to begin this garden tour at the far back bed, as in my opinion it's the least exciting. I feel it's important to let the tension build as we go.
In a startling about face today however, the tour was thrown into a tailspin when the back garden bed underwent a status change and tipped the scales as the number one attraction, rating a second, third, and before the end of the day, a fourth inspection. Because while I was pointing out the lone peanut plant that resides therewithin, my mum noticed that it was peanutting.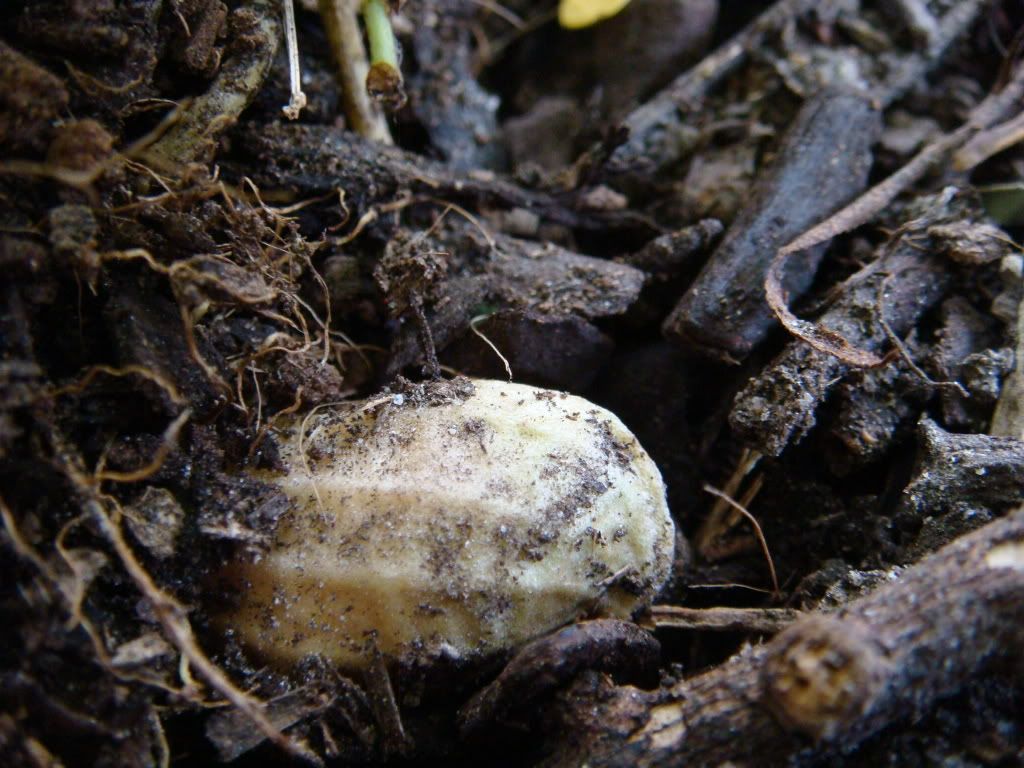 There is absolutely no doubt in my mind that as of now, I am of the superior sort of gardener.
Honestly, my thumb is so green that it's glowing. I am seriously contemplating searching for employment sitting on the coastline somewhere and acting as a lighthouse.