I have heard it said, not in the most austere circles I must admit, that good men have crashed their cars when they have turned to look at a beautiful woman on the street.
An urban myth? Possibly. But today Felix and I ran the car off the road because I spotted a fruit tree groaning under the weight of its fat juicy fruit.
And to my surprise, it was a big fat guava tree.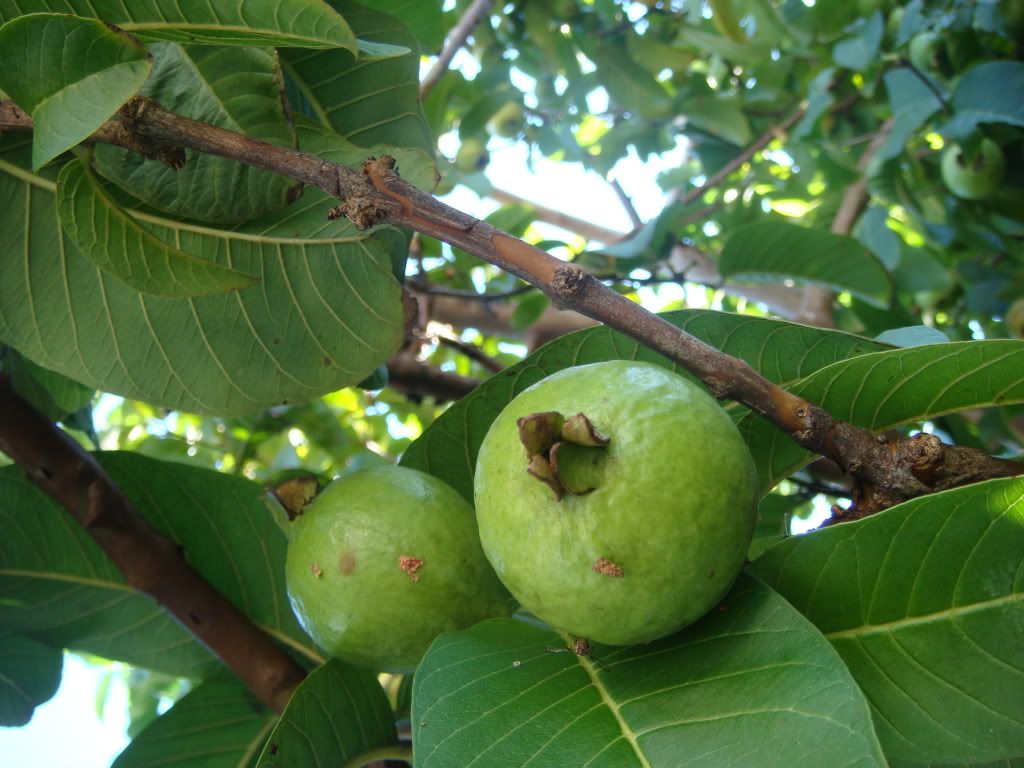 Now I had never even seen a guava tree until our car incident today. In fact I had never even eaten a guava in Australia, and honestly didn't know that they grew here at all. I grew up drinking bottled apple and guava juice and just loved it, but it wasn't until I went to Brazil when I was young and carefree that I actually tasted one. And fell in love.
Guavas are blooming delicious. A very unusual fruit with tons and tons of seeds, but they kind of slide down your throat while you are eating. And boy did we eat a few. The tree was in someone's yard, but a large part of it was overhanging the footpath, and there were guavas everywhere rotting on the ground, so we braved it and munched away. There is something really special about eating fruit fresh from the tree.
After we had eaten our fill, I picked up a few from the ground to bring home. A bit mooshy and wormy (like in the top photo), but I had read somewhere that guavas grow true from seed, and they only take around four years to fruit.
I easily have a good fifty seeds to experiment with. And if none of them take, well little guava, I know where you live.