Oh yes, I Alisoned my fig. For out of my garden, under my care, one delightful fig emerged, unscathed, unbugged, but unfortunately, a teeny tiny bit unripe.
Somehow it also managed to make it through the season unFelixed, which just goes to show how very special this fig really was.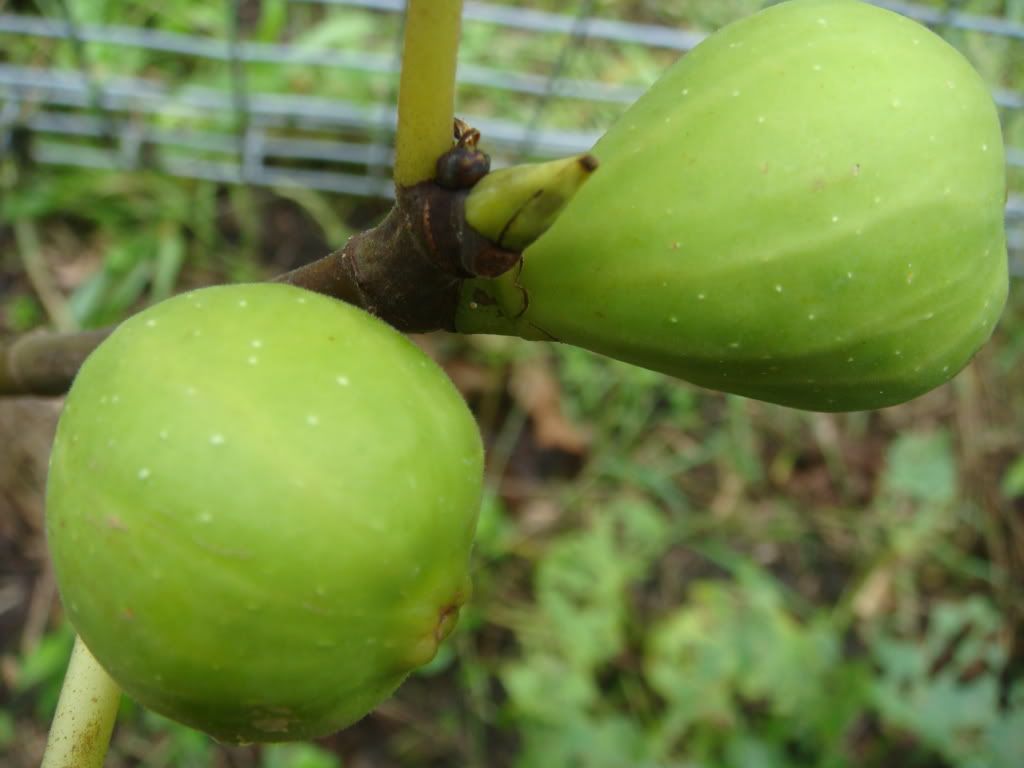 Interestingly, the fig seemed to ripen overnight. I could swear that yesterday it looked like the ones above, and by this morning it had transformed itself into lush, fabulous, almost ripeness.
I gently plucked the little fruit from its branch, tenderly sliced it open and gazed upon its figlike perfection. I was amazed at how much it looked like a fig inside, the colour, the texture, and the taste... oh the taste...
It was like a well balanced mixture of glue and chalk, quite marvelously awful on the palate, and my lips kept sticking together for hours afterwards.
So my fig made it through the season... and almost achieved greatness... almost... unfortunately I had forgotten that the biggest threat in my garden is actually... me.
My fig got ALISONED!