This coming Sunday, the 6th of March, the lovely boys from
Geronimo Jerky
will be celebrating the opening of their fabulous new store. This new store is located in a charming suburban shopping street, and it just so happens that this street is only a two minute walk from my house.
Out the front of the new store are four wooden planter boxes. I'm sure they were once filled with beautiful, well-cared for plants, but they currently display weeds, overgrown herbs, and woody bushes.
The boys at Geronimo want to create something exciting in their planter boxes, and they have asked me to do it.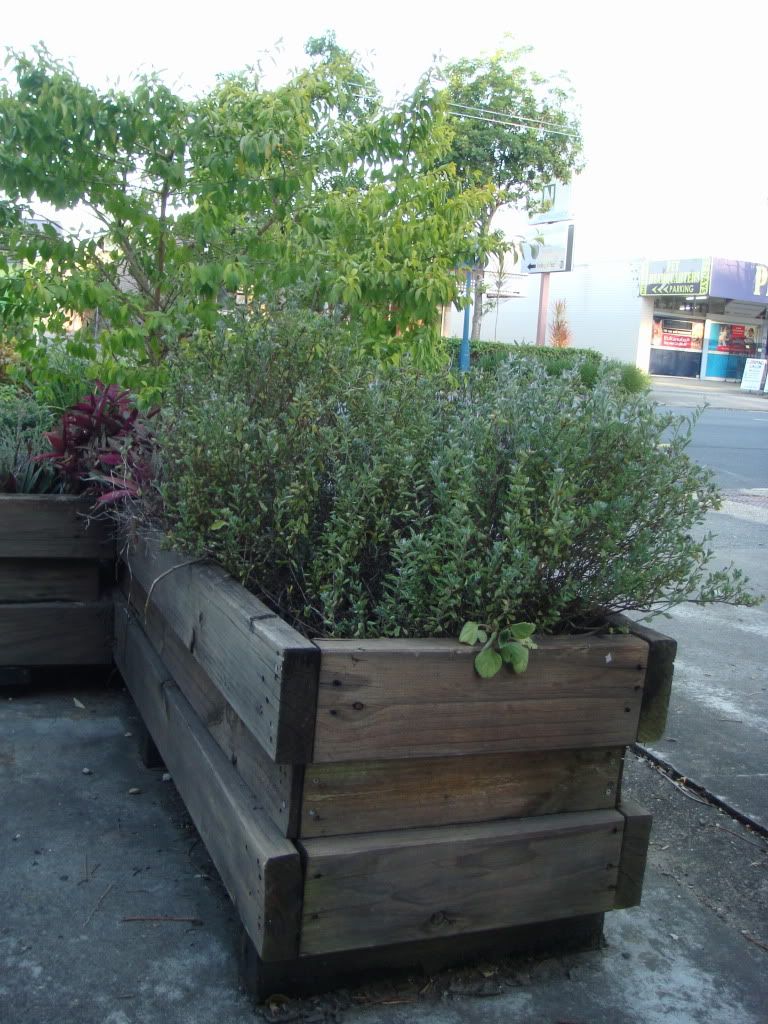 I am going to be the curator of my very own garden boxes on a strip of public land.
I feel like I've come into my own here. I am having visions of vegetable magnificence, glorious bushels of fine produce which people will come from near and far to lay their eyes upon. I feel as though I may perhaps merit some sort of special badge.
Of course, we all know that with my track record it could end up being a bit of a gardening disaster, so I do have a plan.
I am going to fill it all with lovely fresh seedlings, just before opening day. You can't go too wrong there. And I only live down the road, if things start going to pot I'll sneak down there in the middle of the night with new seedlings... nobody ever has to know... it'll create a marvelous new urban myth about vegetables transforming themselves overnight.
Anyway, enough of my blathering.
I need your help. It has to be a vegetable, it has to be fabulously exciting, and it has to be out in full sun. And that's full Brisvegas sun, which is a particularly strong sun indeed.
What shall I plant?