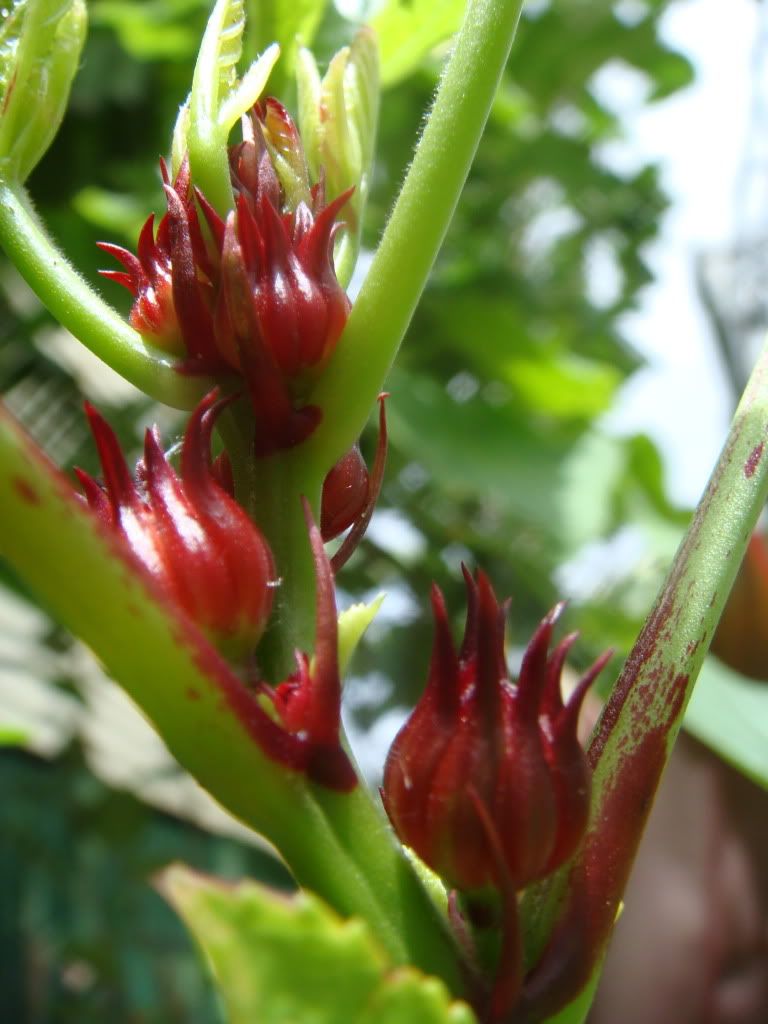 And I have no idea what to do with them.
None. Nada, zero, zilch, zip. Well, actually, that's not quite true, I do know that you can make jam with them, but when, how, and with which part?
You may possibly be thinking right now that I am a bit of a rosella novice. And you could be right. In fact I only bought the seed packet last year on a whim, I don't think I thought anything would come of it, as so many, many whims in my garden have had nothing come of them.
But I was wrong, and this time it's a right wrong, because whatever it is I have done with the rosellas, I have done good.
So good in fact, that they are actually growing enthusiastically outside a garden bed in which I hold absolutely no recollection of ever sowing rosella seeds.
Figs, beans, mulberries, and now rosella, the tables are turning my friends.
I am becoming at one with my garden.
And evidently quite comfortable with italics as well.