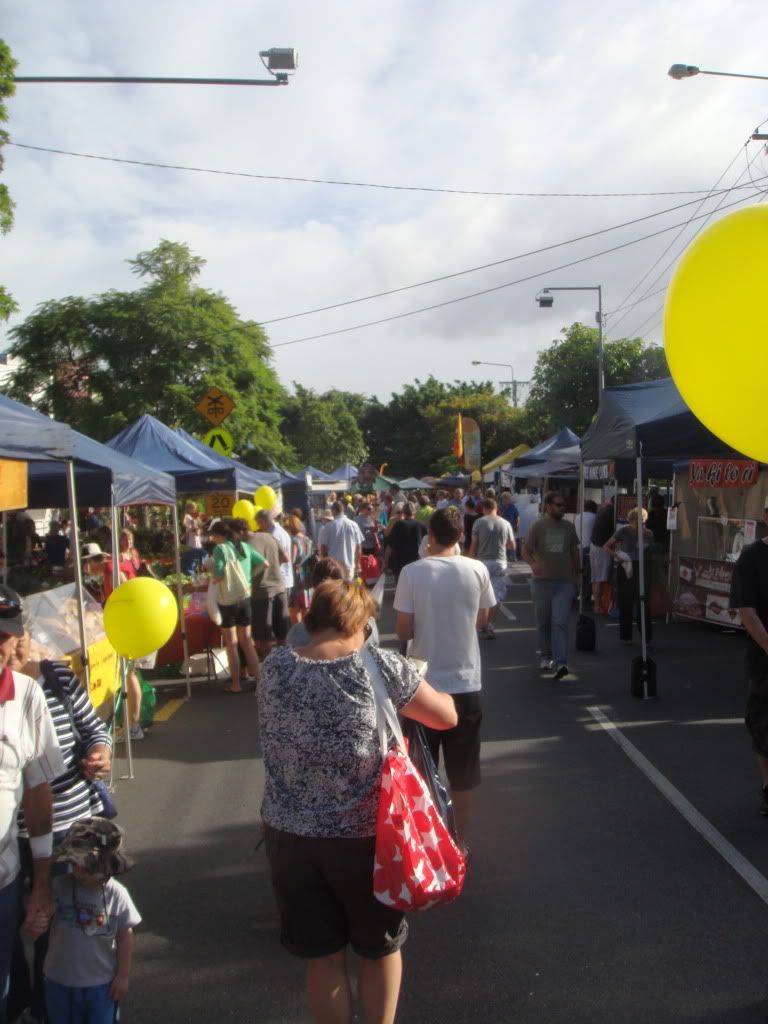 So Geronimo Jerky had the unveiling of their new store today, and as promised, their new planter boxes were ready to go.
It was such a lovely day for the opening, the boys were very lucky. The weather was perfect, a little cloudy so not too hot, not too cold, and as it was the first Sunday of the month, the opening day coincided with the markets. The main street of the suburb we live in is closed off, and gorgeous food stalls take over, life doesn't get much better in my book.
I was so very excited about this project, and felt so lovely and chuffed and supported by your comments and suggestions, so now let me show you what finally went into the boxes.
I loved the idea of corn that a few of you suggested, and so it found its way into the far planter box in the above photo. Just in front of the corn I popped in climber beans, which will hopefully wind their way around the corn as they grow. In front of the corn and beans I alternated cauliflower and cabbage, I thought their round shapes would serve as a nice contrast to the tall, straight corn.
Most of you also suggested herbs, and in the closer planter box above you can see chives, oregano, Thai basil, rosemary, thyme, and the big winner, lemongrass. I have to say that they lemongrass took the cake, it's such an elegant plant and earned quite a few comments for its loveliness.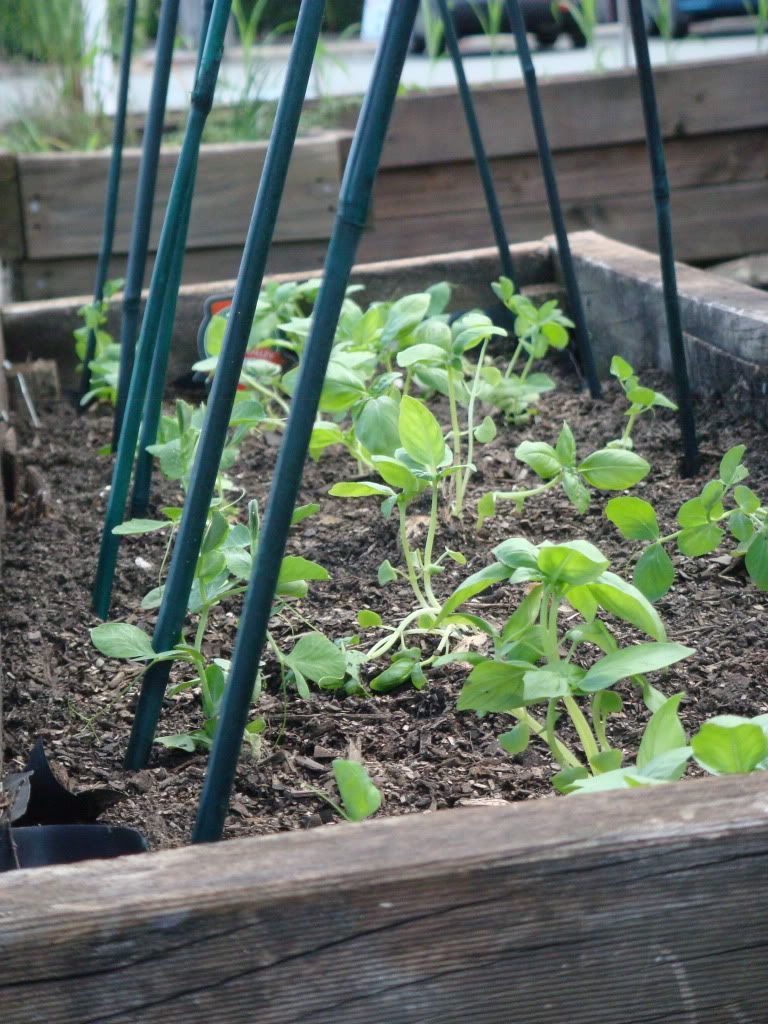 I then got very excited with this third planter box and built a structure for these peas to climb up. Peas are my personal favourite, and will continue to be so as long as they climb up the frame that I am dead proud of constructing for them.
So I don't know what happened to this photo of the fourth planter box, and you might have to use your imagination a little. So many of you suggested chillis that I just had to use them, and planted them alternately with capsicums, with an aloe vera backdrop. Actually you might have to use your imagination there quite a lot.
And that's it, project completed. Now all it has to do is withstand the attack of small children during the day and teenage boys during the night, and let's hope the Geronimo boys remember to do some watering.
Thank you all so much for your suggestions and comments, you can certainly tell from what I planted that I liked them all very much.
Good luck little veggies!