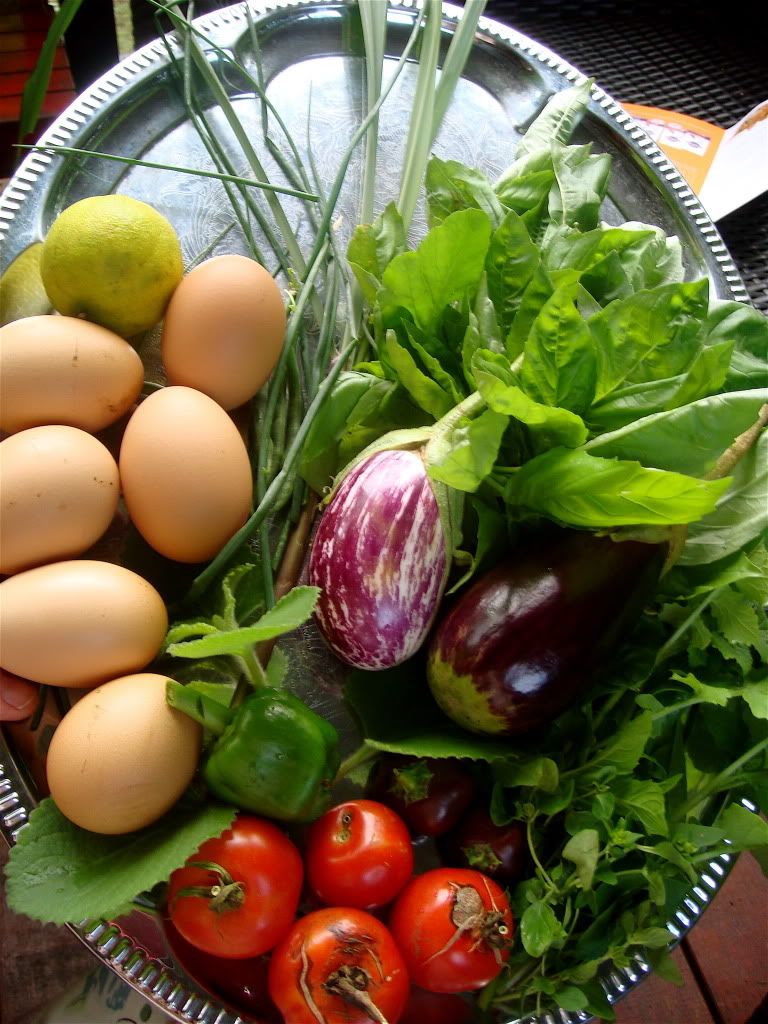 Those of you familiar with
Hazel Dene
might remember this fabulous rating that her dad (I think!) came up with. The percentage refers to the amount of food that comes from your garden, so for example if you have a roast chicken (shop bought) with three veg (garden grown), you might rate it at 50%.
I had been thinking about this challenge for a while, just biding my time, and this afternoon it dawned on me that I could probably pull it off.
So off I trotted into the garden, scissors and basket in hand.
I cannot lie, it wasn't easy, but tonight my dear bloggers, the boys and I had a delicious, nutritious 100% home grown meal.
This is what we found in the garden...
eggplant
mini chocolate capsicum
mini green capsicum
rocket
lemongrass
basil
tomatoes
five spice
oregano
perpetual spinach
lime
mustard leaves
four green beans
eggs
chives
And this is what we made...
I'll never make it as a food photographer I know, but I am just bursting with pride over our little egg roll stir fry.
Thanks for the challenge Hazel's dad.