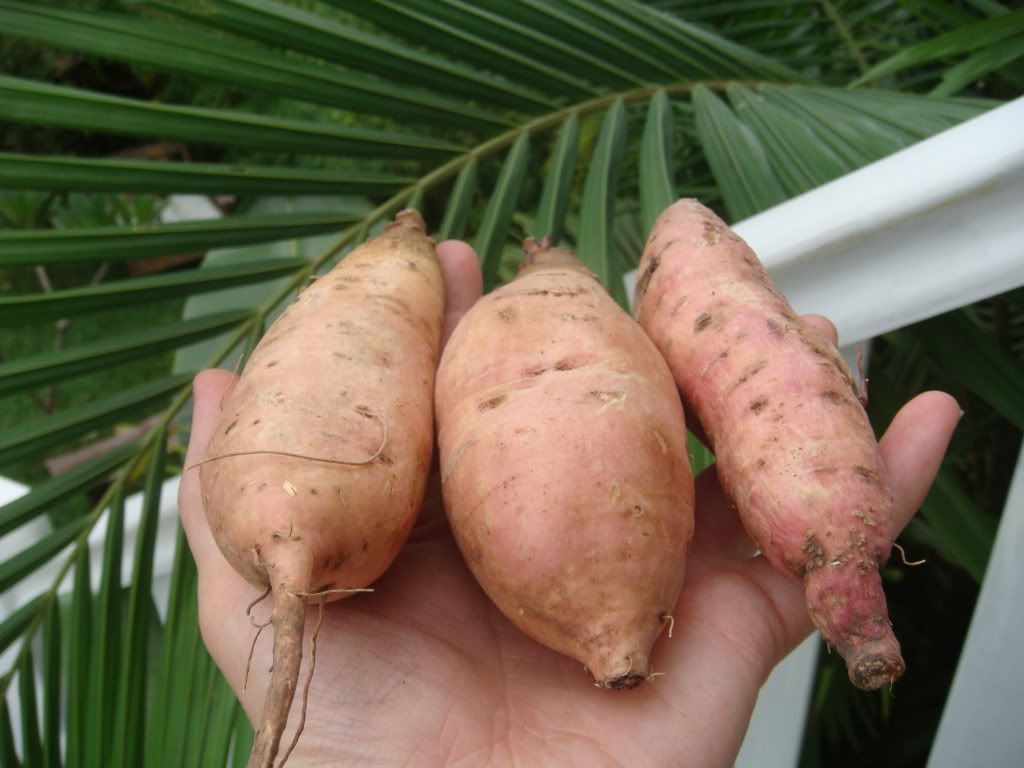 Up until a few days ago, I actually had my heart set on K being for Kohlrabi. Up until, fellow bloggers, I read this: "Almost 80% of Australian sweet potato production takes place in Queensland".
1
Well. How could I go past that?
With almost 80% of production taking place in Queensland, one would think that I would be growing sweet potatoes, which is the more or less fancy name for kumara (depending on your tastes), left right and centre.
Well I'm not. I've never produced a good crop.
I have seen home grown sweet potatoes the size of a robust newborn baby. Mine look more the size of an undernourished bantam hatchling. And I'm not really sure what I'm doing wrong. How can I be doing wrong - this is where they grow best!
But I do have a theory.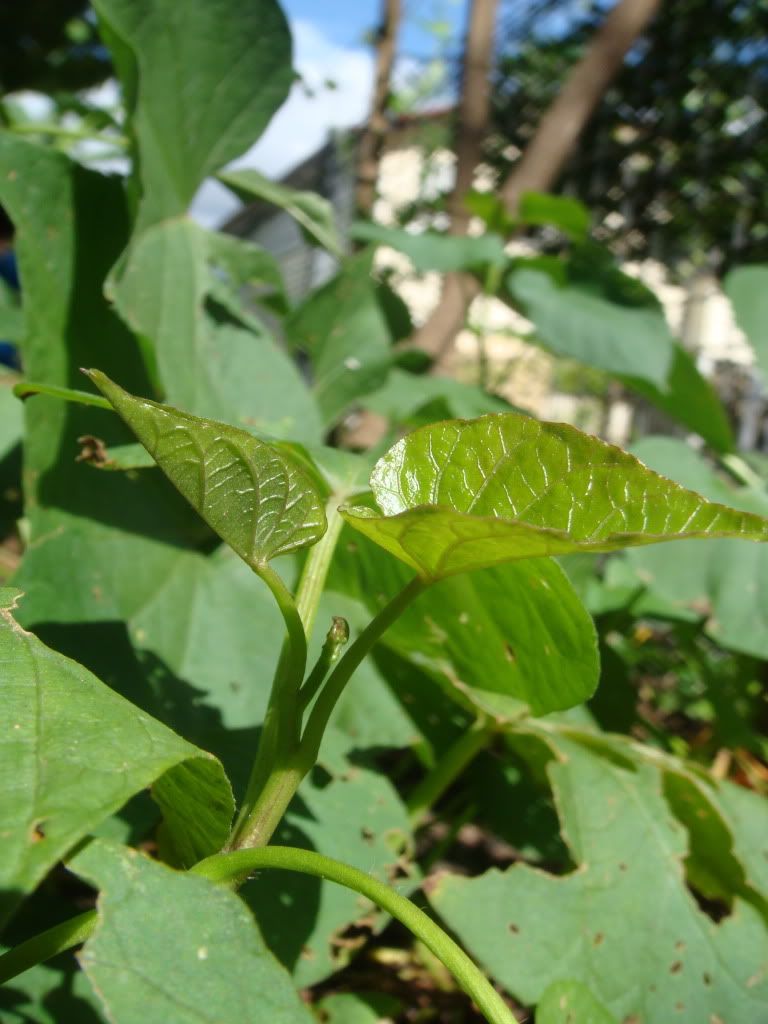 I think that I don't really love them enough - and they know it. I can take or leave a sweet potato, and in my opinion they've got nothing on a pumpkin. But the boys adore them and they are disgustingly nutritious, so here they are today in their very own featured post, a little bit of love for my sweet, sweet potatoes.
I cut a few slips off today and have them sitting in some water, waiting to be planted out... and just wait 'till you see their special new home.
They are going to start contributing to that 80%!