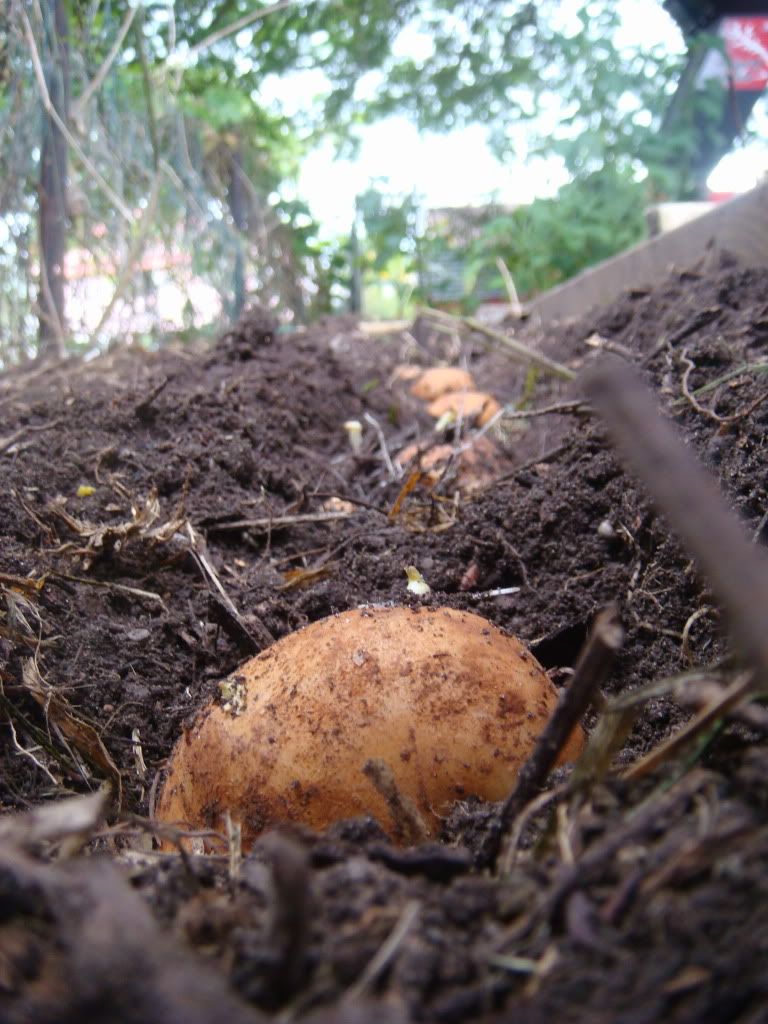 A row of potatoes stuck in the dirt is perhaps not the most photogenic subject in the vegetal world, but I am so bursting with pride and satisfaction at this new bed that I could not but share it with you all.
I worked for hours on this garden bed. When I first started whacking away at it I had only intended to turn the soil in preparation for potatoes (which in itself is far more than I would usually do), but when I came across all those horrid rats I went a little berserk with the enormous mattock I found in the garage and dismantled the entire garden bed.
And then of course I had to put it back together, albeit in a more accessible to me, less so to the rats configuration.
When I really got into it, I found it lovely and calming and soothing. I knew I was doing a good job; the soil was lovely and composted and rich, and beautifully light and fluffy. Mindful of the neat rows of fellow bloggers (that's you
Mark
) I worked the soil to a loose and crumbly tilth; a lovely bed that any potato would be happy to snuggle into at night.
And what is more, I braved the rats head on (with a very large mattock), picked out cockchafers for the chickens, and rowed my potatoes.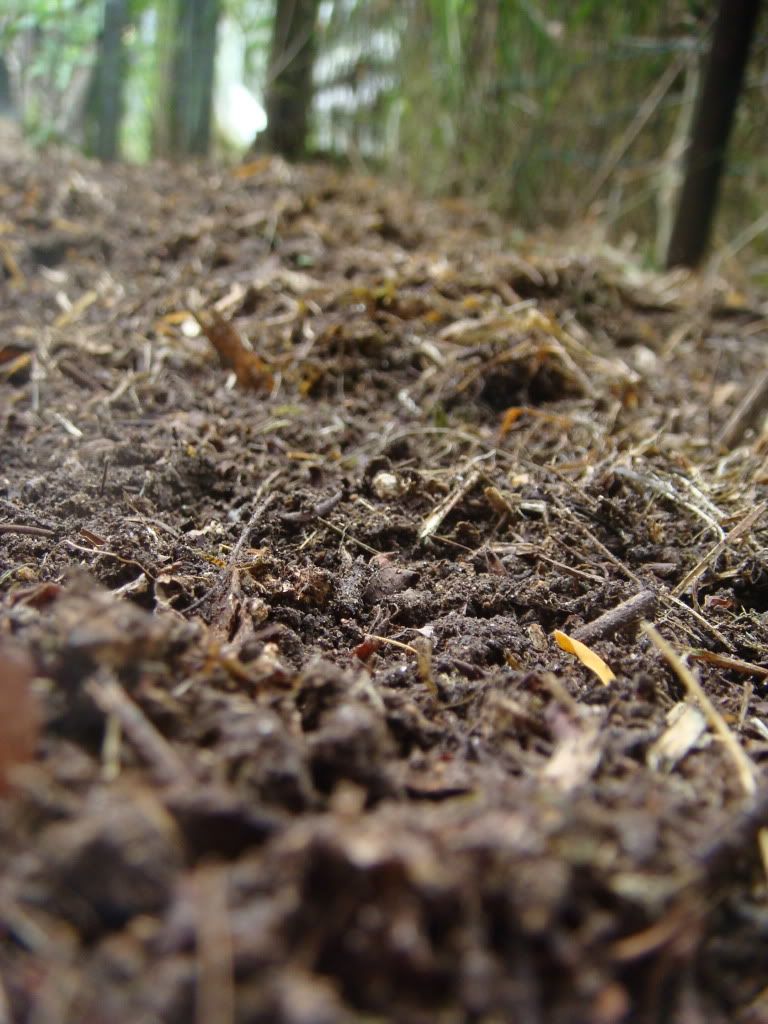 And I did it all wearing a dress.
Ladylike with a mattock was the look I was aiming to achieve.
ps thank you
Hazel
for the most fabulous bug word I have ever heard in my life. I am now happily intending on dropping it into casual conversation on a daily basis.