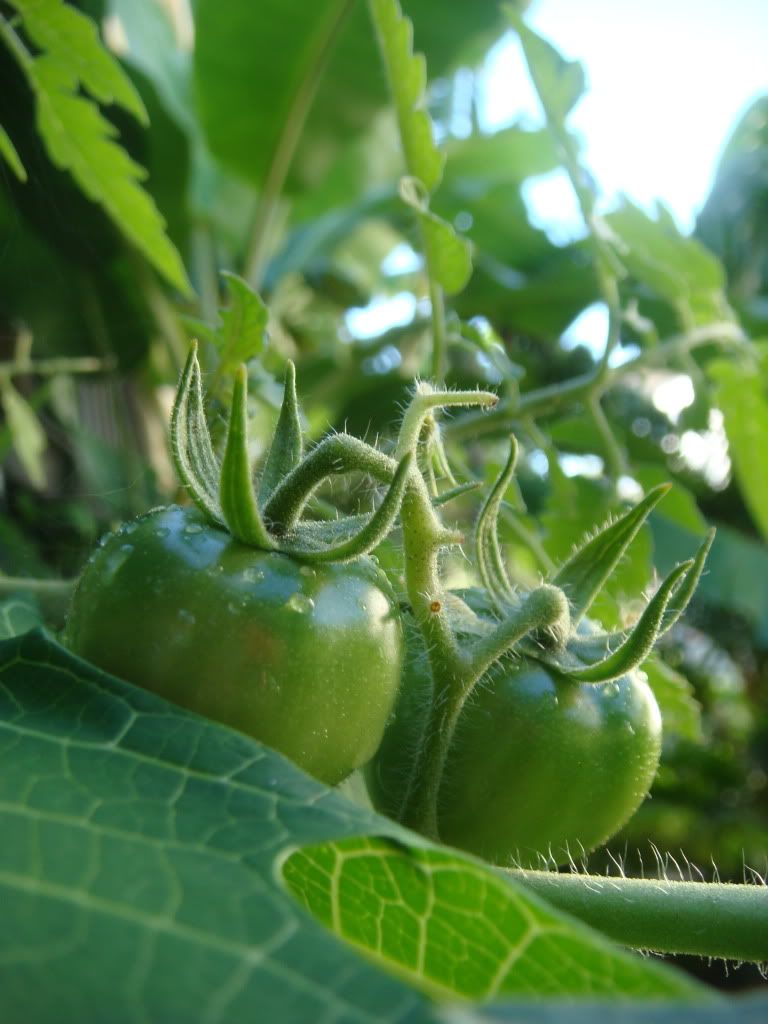 When I first started gardening in earnest, I had visions of a veritable fruit and vegetable jungle that I would get to hack away at, Indiana Jones style. I may also have included Indiana Jones in my vegetable fantasy, but then again, who doesn't. Images of lush, ripe produce dripping from fruit trees interplanted with vegetables of all shapes and sizes was my dream, and even though I love and envy those neat vegetable rows so many of you manage to produce, it still is.
Not that I have come close to actually achieving it yet. I tend to throw seeds at the ground willy nilly and then wonder why things don't grow as well for me as they seem to for others, but I am still confident that my vision will work, and also that eventually my dream garden will emerge without me even really noticing it.
So I am not quite there, but there are always those little success on the way that let you know you are on the right road. And today, for something special, I'd like to share with you a little fruit and vegetable jungle success that I have had. It's a little hard to make out in the photos, but I can assure you, it's made my heart swell with pride.
These two little tomatoes photographed are from a plant that sprung up in a hanging basket I had popped a pineapple in. I left it to its fate, and was also interested to see what would happen when it got bigger and heavier, without any support from myself.
Well it did topple over, as I had imagined, but look what has happened. The weight of the tomatoes and their branch are being held up by the canopy of a paw paw tree that's growing up under the basket.
How's that for companion planting.
ps I'm sorry I missed a few days of posting and I hope you have all missed me dreadfully :p.