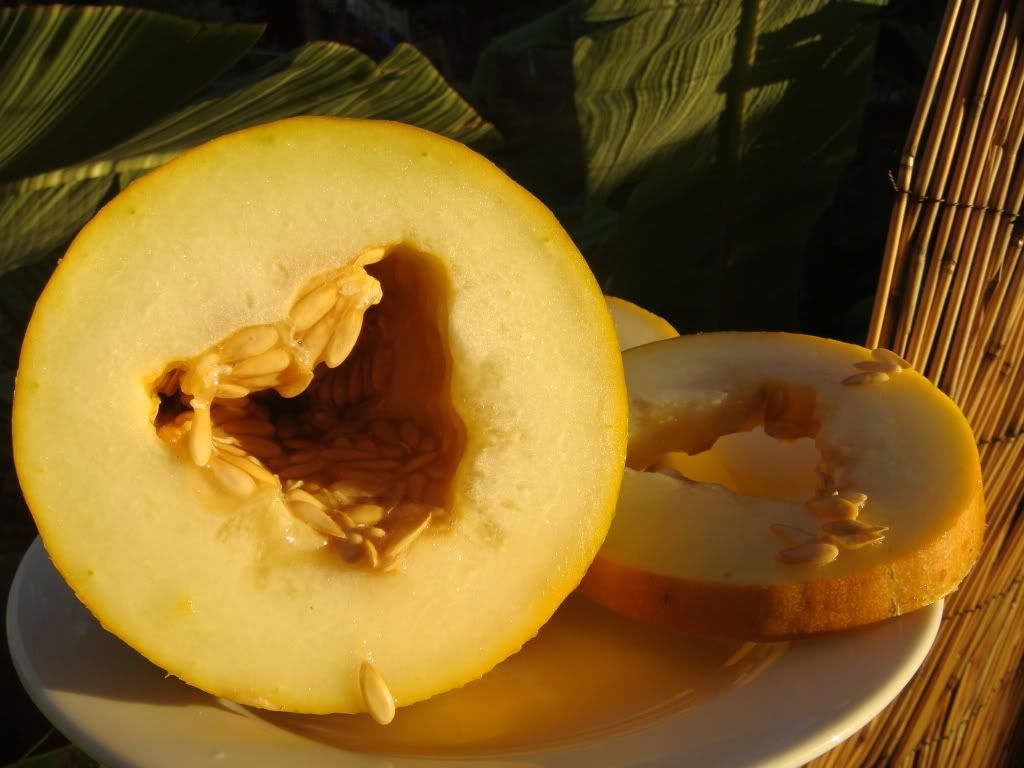 I'm a little unsure of whether it's indicative of a full, satisfying life, or if it just means I don't get out enough, but I woke up with a start before 6am this morning, and my first thoughts were of the melon.
Mindful of your comments to poke at it to check for ripeness, and conveniently forgetting those that advised me to wait, I prodded at the melon to see if it would come off, until it came off.
I'd so love to be telling you all of the rapturous delights of this mystery melon. The sweet juicy flesh, the heady perfume. Instead I have to tell you that the insides were turning to slush and fermenting, and that the smell was evocative of burning plastic.
I know what that smells like, because it's a good day when I don't set the boys' porridge pan handle on fire.
All in all, not a delicious melon. All, however, is most certainly not lost.
I still don't know what they are, but there are five more of them left on the vine to try.