I told you it was going to be marvelous! Anyone who knows
Digger's
will be fabulously excited by this giveaway, and those of you who don't know them yet, well you are in for a big treat.
Because the fabulously generous crew at Digger's is offering not one, not two, but THREE lucky Mud Pie readers an amazing hardcover Digger's gardening book each.
When Lisa from Digger's offered the books, I was so excited I danced a little on the spot jig. I love Digger's. I love their marvelous seeds in paper packaging, I love their fabulous heirloom collection, and I love nothing more than pouring over their latest catalogue and choosing what to order.
Their thought provoking articles make for lively discussion between dad and myself, and their self-sufficient mini-plot is a challenge we would both love to try. And their books... oh their books...
Oh the bliss of detailed information on all sorts of fruit and vegetable varieties... the delicious descriptions of taste, aroma and colour... the marvelous planting guides with their hot and cold climate zones... But way above all that, is the beautiful, beautiful photography of their simply spectacular produce.
From how to grow avocados in Victoria to espaliering apples and pears wherever you are, these fabulous Digger's books are a gardener's dream come true.
To be eligible for one of these marvelous books, simply either leave a comment, or join Mud Pie, or link this post to your blog. If you would like three entries, you can do all three.
If you have a book preference, please mention it in your comment.
Choice preference will go to the first winner, then the runner up, and the remaining book will go to third place. Although the books are designed for the Australian climate, they would be a wonderful addition to anyone's gardening library, and the competition is open to anyone who wishes to enter.
The competition will be open for a little over two weeks, with the winners being announced on Sunday the 1st of May. See how excited my face is?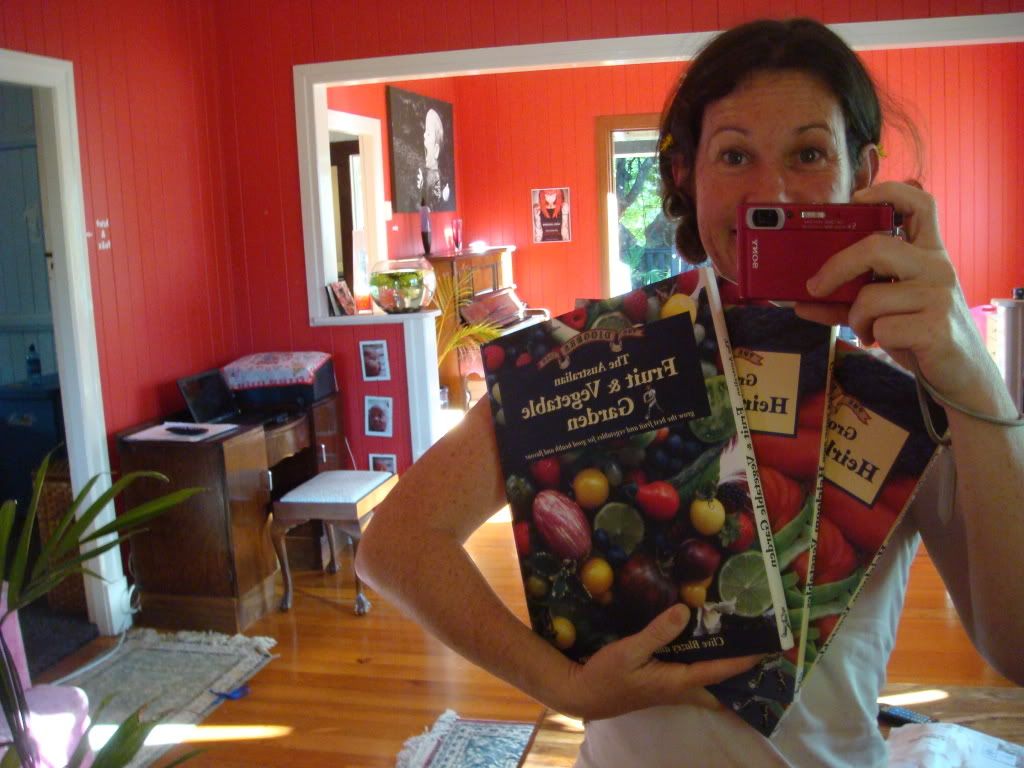 Good Luck!