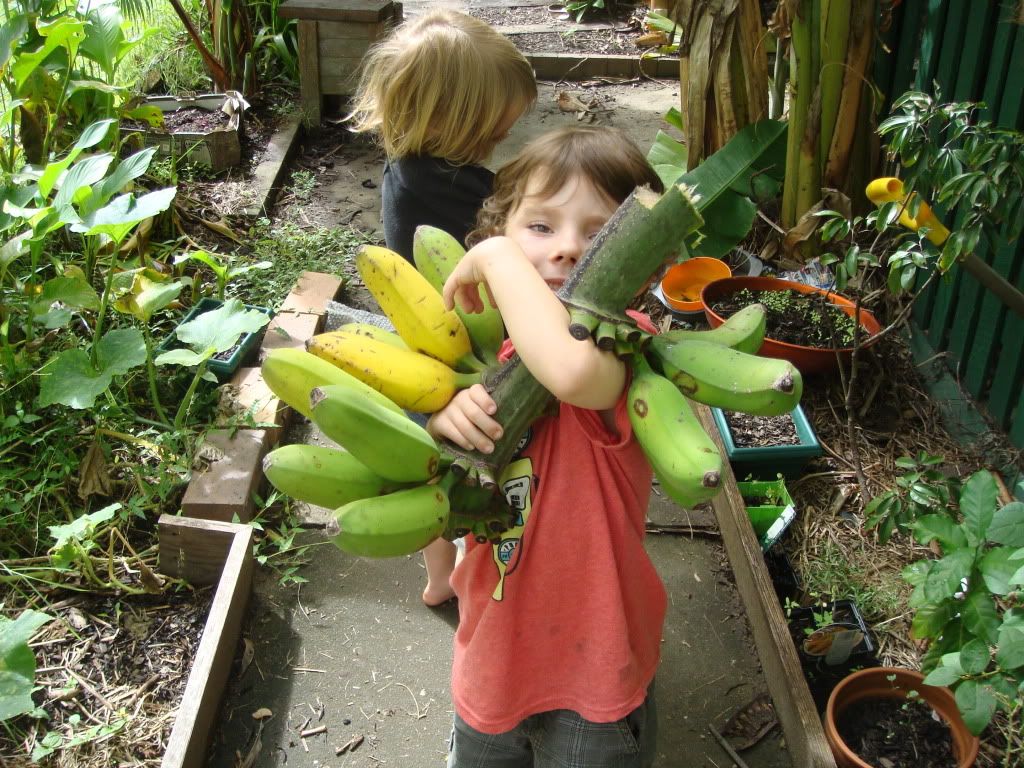 These banana plants have provided me with so much excitement in the garden.
I was just thrilled when I first got them, seven in total, and in fact so thrilled was I that I had all seven planted in one afternoon.
I was then excited to see them grow, and when they did that, I was impatient to see them fruit. Seeing the first flower emerge and reveal the first hand was just marvelous, and watching them ripen was a daily ritual.
Cutting down and tasting the first bananas was a momentous occasion, and today, with the last of them down, there was just one thing left to do.
Today I got to chop a whole plant down.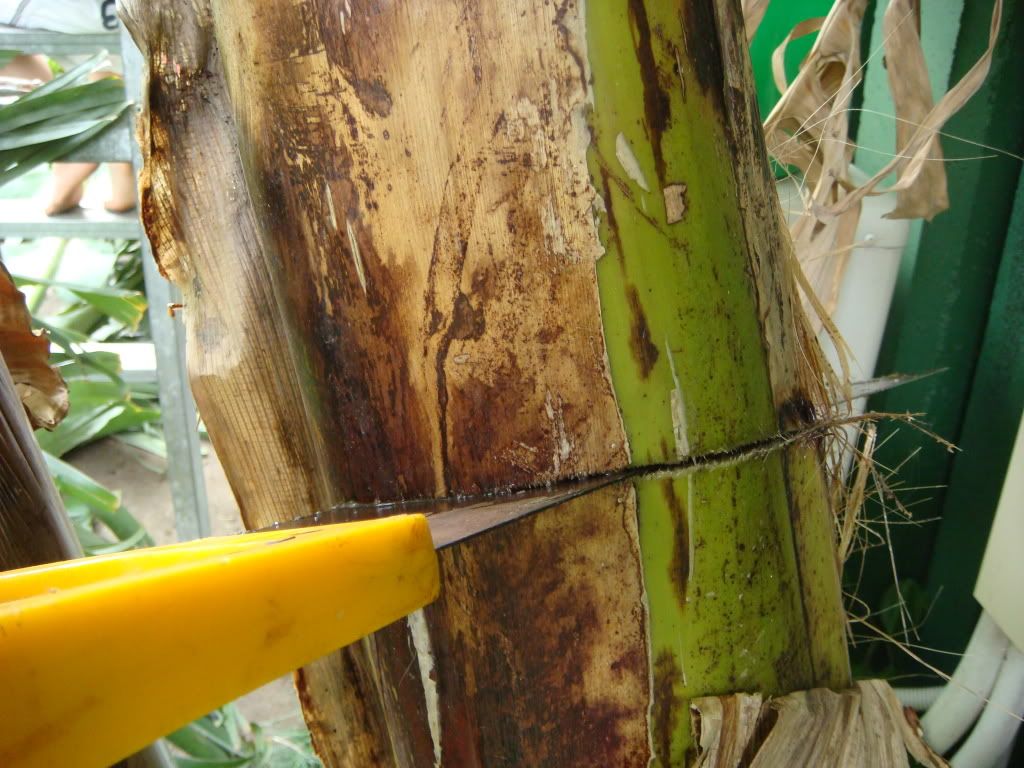 Like most people I'm sure, once one goal has been met, you immediately set your sights on the next one. I have been excited about cutting this plant down ever since the fruit first appeared. There is something quite fascinating about destruction, and chopping down a huge banana plant was really something I was looking forward to.
Luckily I had been warned by Scarlett from
BLF
that banana bunches are
heavy
. Really heavy. Even with 80% of the fruit already taken from it, cutting down the rest of the bunch when it's just you and a saw on top of a ladder is quite the experience.
I was a little concerned about my ability to cut through the plant, but I needn't have worried, it was a lot like the proverbial hot knife through butter, really easy.
Of course what I really wanted to do was go for the base of the plant and fell the whole thing with a big "timber" shout, but unfortunately I had to be sensible and chop it off in segments. While not quite as exciting, I still got the chopping down a tree thrill.
These were the last ones left on the tree... spoils of war.