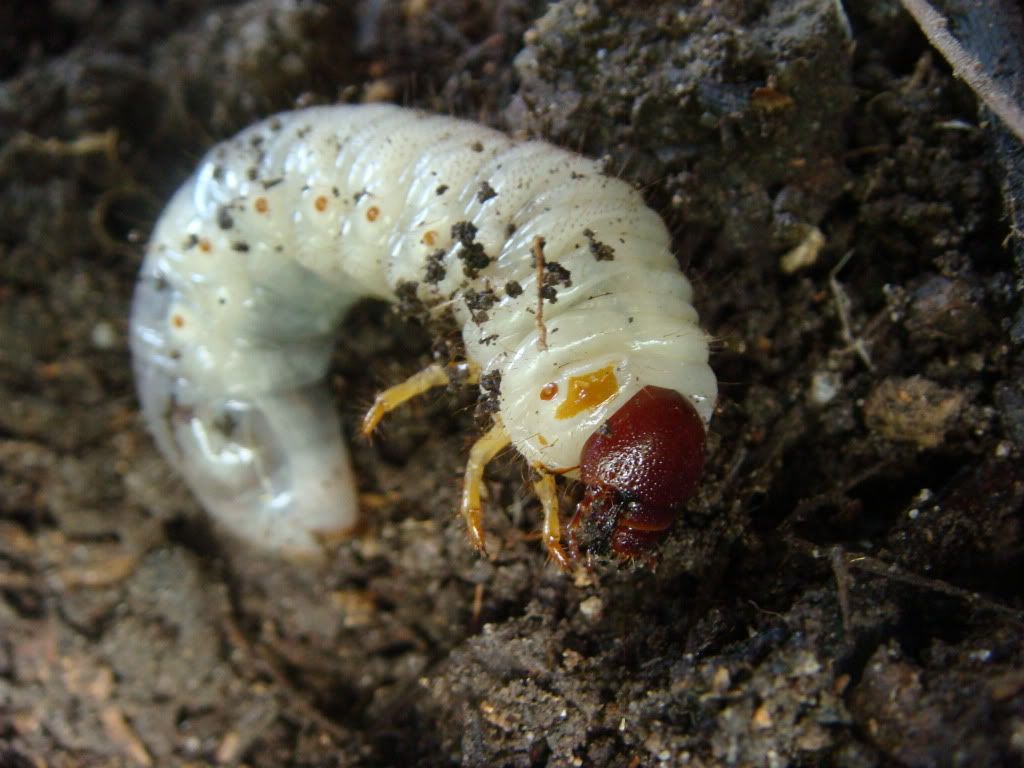 For someone who loves to garden, I have zero tolerance for bugs, grubs and the like. If I touch one accidentally I go into shudder mode, and I have been know to rip off my clothes if I think there's one on me. Worm farms give me nightmares, and slugs make me scream like a girl, but surprisingly spiders don't bother me at all, even though half of them here would send you to hospital given the chance.
As I was photographing this fat little grub with my face next to his, all I could think of was if he moves, I may never venture out of the house again. Such is my dedication, because as much as this grubby little fellow turns my stomach, I am really interested to know what he is. I remember digging them up as a child and almost keeling over at the sight of them, so the fact that I can take a picture of one now, close up, just goes to show what extraordinarily high levels of maturity I have attained.
On another note, this weekend in the garden so far I been confronted with five rats, yes, five - I know exactly how many because I let out a little scream as each individual enormous rat popped up out of its disturbed nest, several of those huge fat worms that are as thick as a man's thumb, cockroaches (what are they doing in the garden!?), and, wait for it, a snake.
A snake.
Actually the rats were way worse.
If I were the fainting type, I'd still be lying in a heap in my new potato bed.