I tried for quite some time today to squeeze some sort of link to the royal wedding out of my garden, but alas, to no avail.
So in honour of the impending nuptials, I instead decided to crack open the case of mushrooms I had been cellaring.
Now while perhaps not quite mensa material, I have somehow managed to toddle my way through life so far. But quite frankly, after reading the instruction manual included in the mushroom kit, my brain hurt.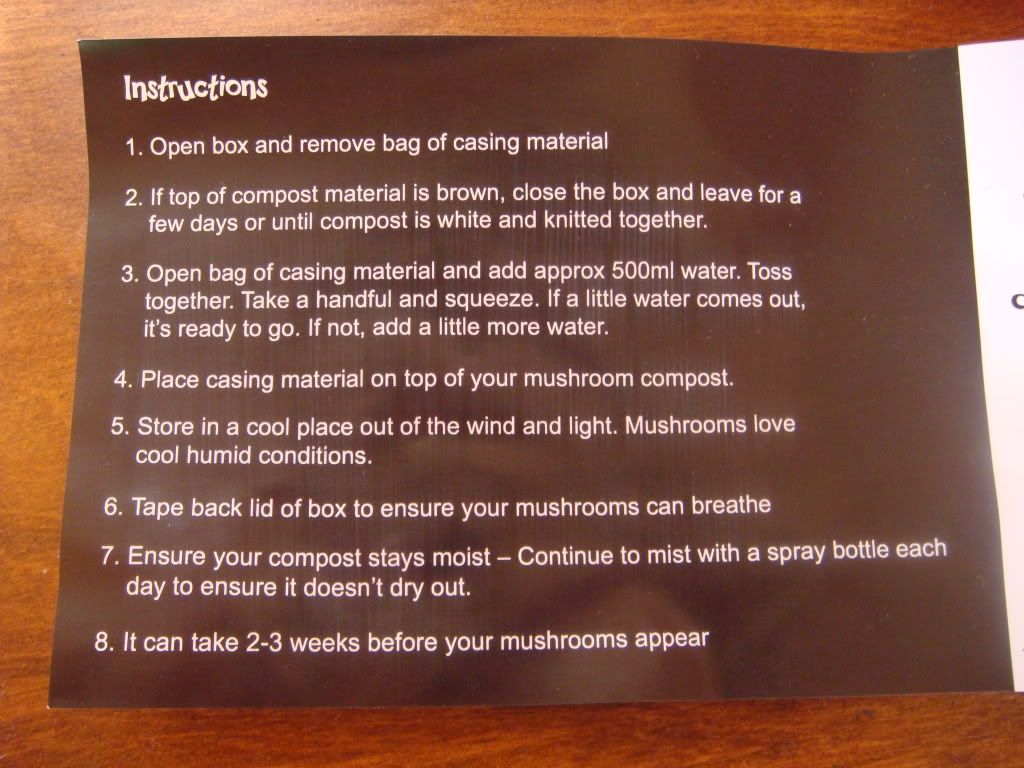 It all seems quite clear now, but for a while there the toss up between which bag was compost and which bag was casing material was 50/50. But my brain finally cooled down, and I cheerfully added my 500ml of water to the casing material.
And dutifully placed it on top of compost material. The spreading it out part I guessed all by myself.
I then had to hunt around the house for cool and humid conditions away from wind and light. They forgot to mention children and the cat, but that at least I can forgive. I'm not sure that this spot really fits the bill, but there is at least room for them to breathe.
If anyone has any objections to where I have placed my potential mushrooms, please speak now.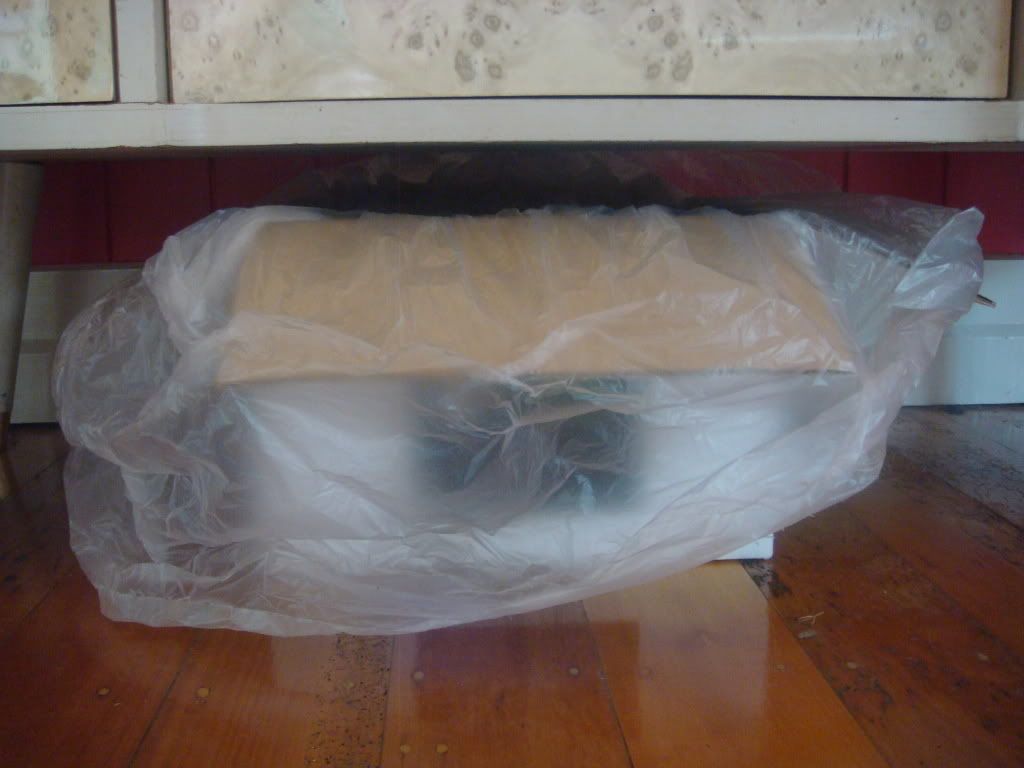 The composting and casing material are ready for better or worse now.