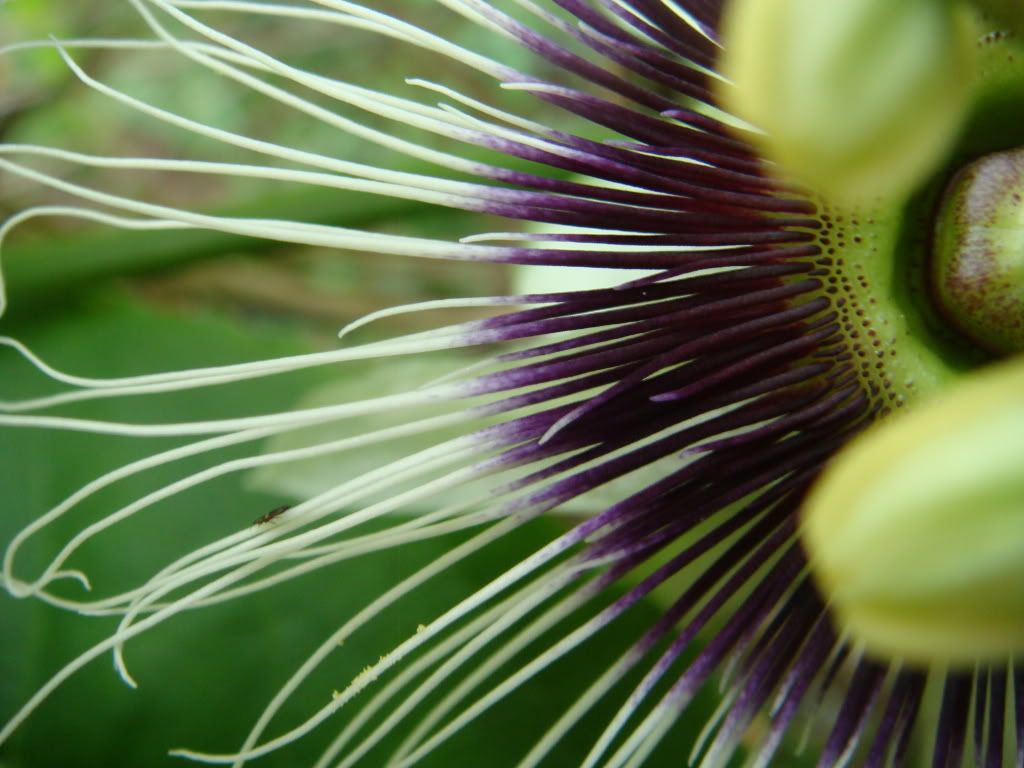 I am possibly the only person on the planet who doesn't adore passionfruit.
I try, but I just can't bring myself to enjoy it. I'll eat it if it's adorning a dessert of course, say on a pavlova for example, and while I don't hate it, I am always a little unhappy about it being there. And of course, because I don't love them, or particularly want them, they grow quite well in our garden.
Their flowers however, are a different story.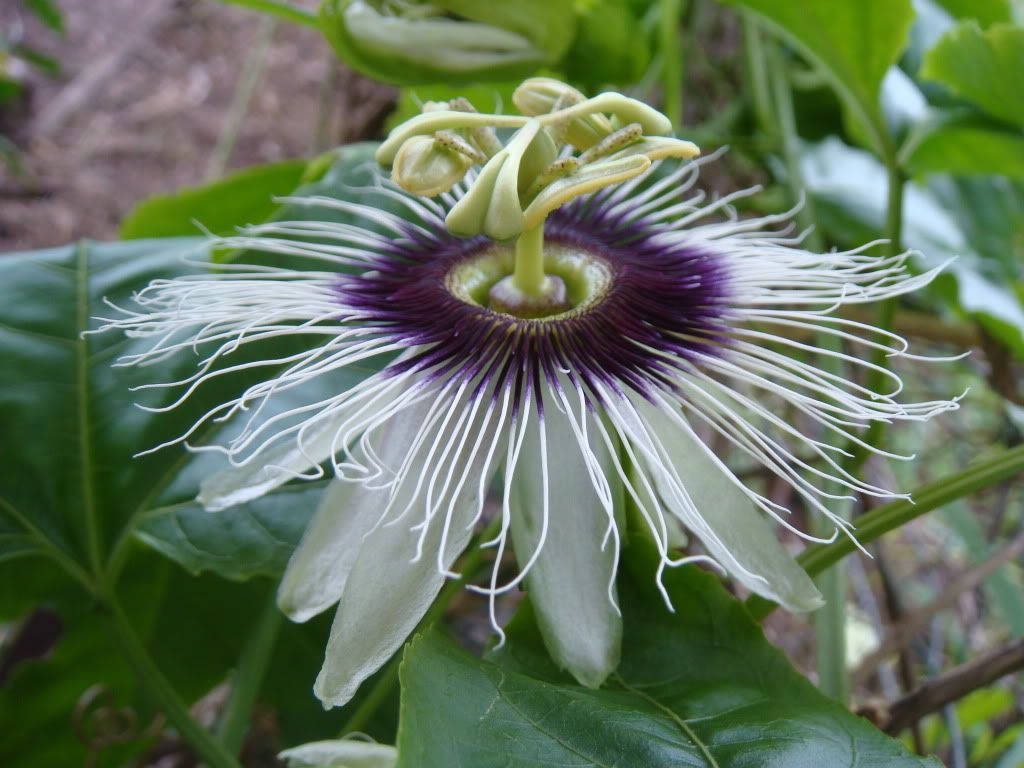 I don't know if I've ever seen a more spectacular fruit flower, or rather whether I've ever photographed a more spectacular fruit flower, because that's when I really notice the detail. And passionfruit flowers have a whole load of detail, around about as much as a picture in a Dr Suess book.
They look a lot like someone was given a design brief that read, go for it, and then when you think you are finished don't stop, just keep on going for it.
How unfortunate that such a spectacular flower leads to a fruit that I just can't love.
I don't even know when I am supposed to pick them.